BU Tanglewood Institute: From the Director's Desk | June 2021
Photo Credit: Stratton McCrady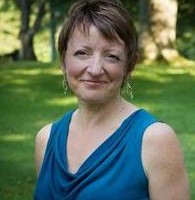 On behalf of all of us at Boston University Tanglewood Institute (BUTI), I send my warmest greetings and a spirit of joy as we approach the summer season. Silver linings abound as we emerge from a year of challenges, uncertainty, and growth. And we are excited to be sharing our news with you!
Sunday, June 20 is the first Registration Day for our summer program – BUTI from Anywhere – an exciting virtual rendition of our traditional offerings.  From June 20 – July 3, 150 students from across the country and around the world will gather at BUTI's virtual campus for fifteen Workshops ranging from Flute to Electroacoustic Composition. We'll take a week off in between, then on July 12 launch three-week Young Artists Programs in Composition, Harp, Instrumental Studies, Piano, and Voice.
BUTI from Anywhere will be like any BUTI program – Intensive, Immersive and Transformative. Students will study individually and in classes with a world class faculty drawn from the Boston Symphony Orchestra, Boston University, and other leading institutions, and then have the option to explore and push the boundaries of their artistry through an expansive new Electives Program. Students will also have access to all Boston Symphony Orchestra streamed events from Tanglewood through BSO NOW. It won't be the same as the live experience, but it will be an up close experience, and without the bugs!
We're delighted to be hosting several luminaries to work with our students in masterclasses throughout the summer, including Rodney Marsalis, Emanuel Ax, Carol Vaness, Morris Robinson, and Frederic Chiu, and are equally thrilled to announce our 2021 Visiting Artists – Valerie Coleman and Iman Habibi. Ms. Coleman will be writing a new work to be premiered later this summer by the Young Artists Instrumental Program – virtually!
BUTI from Anywhere will serve more than 250 students from 27 states, 8 countries, and 3 continents. In addition to their studies, students will gather for a robust schedule of Student Life activities designed to encourage the development of that last critical piece of the magic of Tanglewood – Community!
This summer is made possible with the unwavering support of Boston University and our generous community of donors. We are so grateful to the National Endowment for the Arts for its continued support of the Young Artists Programs throughout the pandemic, and are delighted to announce a new partnership with Carriage House Violins, our Strings Program Sponsor. Special thanks to Martin Messinger, who made the Valerie Coleman commission possible, and, as announced in February, to the Douglass Family, for their historic creation of the Tanglewood Institute Young Artists Fund.
At the end of a difficult year, there are things and people to celebrate. And much of this is due to the extraordinary efforts of the BUTI team and all of our faculty – returning and new – who are carrying our mission forward not only with astounding resilience, but with inspiring creativity and ingenuity. Please join me in celebrating them, and thank you all for your continued interest and support of BUTI.

Hilary Respass
Executive Director
---
BOSTON UNIVERSITY TANGLEWOOD INSTITUTE (BUTI)
Created in 1966 at the invitation of then-BSO music director Erich Leinsdorf, BUTI was developed by Boston University College of Fine Arts as a summer program to complement the existing offerings of the BSO's Tanglewood Music Center (TMC). More than 50 years later, BUTI continues to build upon its legacy of excellence, offering a transformative experience to more than 400 young instrumentalists, composers, and singers who reside at its 64-acre campus in Lenox, Massachusetts. Its intensive programs, distinguished faculty, and the opportunities afforded through its unique affiliation with the BSO and TMC have combined to give BUTI a celebrated and distinctive reputation among summer music programs of its kind. BUTI alumni contribute to today's musical world as prominent performers and conductors, composers and educators, and administrators and board members. Currently, eleven members of the BSO are BUTI alumni. 
The program demonstrates great commitment to students from around the country and world, nearly half of whom are supported by the BUTI Scholarship Fund, made possible by contributions from individuals, foundations, and corporations. BUTI's season includes six performances at Seiji Ozawa Hall and more than seventy concerts and recitals in and around Lenox. For more information, visit bu.edu/tanglewood.