BU Tanglewood Institute: Senior Staff
Josh Garcia, Director of Operations and Administration
Originally from Monte Vista, Colorado, Josh formed a passion for arts education and earned a Bachelor of Music degree in Music Education from Colorado State University in 2015. He went on to direct an award-winning program at Monte Vista Senior High School, and soon found himself working at the University of California, Davis. While living in the Sacramento area, Josh served as an Assistant Director of Campus Recreation and the Marching Band Director from 2017 until 2019, where he had the opportunity to combine his passion for music, arts administration, and student affairs into one position.
An avid-traveler and bass clarinetist, Josh is excited to join the BUTI team in 2020. His areas of responsibility include budget planning and reporting, faculty and staff housing, employee onboarding and payroll, student accounts, business administration, and oversight of food service and transportation.
Olivia Porada, Director of Recruitment and Program Operations
Olivia Porada joined the full-time team at Boston University Tanglewood Institute (BUTI) in 2019 as Program Manager. In her new role as Director of Recruitment and Program Operations, she focuses on recruitment strategy and implementation, marketing and communications, and she oversees the implementation of BUTI programming, including managing academic program scheduling, venues, and production for its 24 programs.
Olivia came to BUTI most recently from New England Conservatory, where she was Academic Affairs Administrator and managed all aspects of the undergraduate and graduate Liberal Arts, Music Theory, and Music History departments. She has prior experience working with BUTI, having been the Young Artists Orchestra Librarian and Assistant Manager, Community Engagement Manager, as well as a Graduate Assistant while earning her Master's degree in Arts Administration. Olivia is a vocalist by training and currently a member of the Tanglewood Festival Chorus.
Hilary Field Respass, Executive Director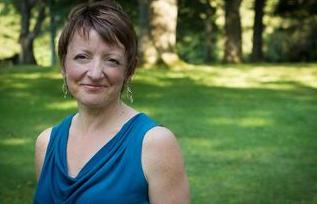 A clarinetist and music educator by training, Hilary Respass joined BUTI in 2014. Prior to that, she was Director of The Hartt School Community Division (2010-2014), a program that served more than 1,500 youth and adults in music and dance instruction in the Greater Hartford (CT) region. Over a twenty-year period she filled several roles at New England Conservatory, including Executive Director for Preparatory and Continuing Education, and early in her career, she was Managing Director of the acclaimed contemporary music ensemble Boston Musica Viva. Her roles at these organizations, in addition to those she held at the Aspen Music Festival and School and the League of American Orchestras, all combine at BUTI, which in one place exemplifies for Hilary the invaluable impact that inspiring teachers, intensive artistic training, and beautiful and inspiring surroundings can have on all of us.
Janna Schwartz, Director of Development 
As Director of Development for the BU Tanglewood Institute, Janna oversees contributed income for the program, while focusing on individual giving, which has quadrupled since 2014. Janna previously served as the executive director of the Free for All Concert Fund, established to provide free high quality, classical music to Boston's residents and visitors in perpetuity. In this role, Janna built the infrastructure of a new 501c3 public foundation; raised more than $10M towards an endowment; and supported the efforts of 28 grantee organizations reaching 200,000 audience members.  Additionally, Janna served as senior program officer at Hunt Alternatives Fund, overseeing ARTWorks for Kids. She led the effort to build a coalition of 30 youth arts organizations and increased their major donor base by more than $8 million through the signature Blooming Art showcase. Janna began her career holding several positions at the Massachusetts Cultural Council – the state's public arts agency. 
Janna holds a BA from Brown University and an MBA from the Simmons School of Management in Boston, MA, where she earned the William J. Homes Award for academic achievement in the behavioral curriculum. She resides in Swampscott, MA with her husband, two dancing daughters, and a puppy.
Nicole Wendl, Director of Education and Student Life
As an orchestral and chamber musician, Nicole has performed across the U.S. and Europe and as a member of Giannini String Quartet, earned several mentions in competition. Before joining the BUTI team, she held section orchestral positions throughout Florida and North Carolina, and an Associate Concertmaster position with Opera Neo in California. Nicole is also dedicated to historically informed performance and was a member of the Bay Area Baroque Ensemble, and has had several guest appearances with Magnolia Baroque.
In her new role with BU Tanglewood Institute as Director of Education and Student Life, Nicole oversees admissions and educational programming as well as student residential life. She brings not only her prior BUTI institutional knowledge, but also her rich background of private teaching, guest artist teaching, and public school teaching. In her personal life she enjoys cooking delicious food, reading insightful literature, being outdoors, and hosting sight reading soirees.
---
BOSTON UNIVERSITY TANGLEWOOD INSTITUTE (BUTI)
Created in 1966 at the invitation of then-BSO music director Erich Leinsdorf, BUTI was developed by Boston University College of Fine Arts as a summer program to complement the existing offerings of the BSO's Tanglewood Music Center (TMC). More than 50 years later, BUTI continues to build upon its legacy of excellence, offering a transformative experience to more than 400 young instrumentalists, composers, and singers who reside at its 64-acre campus in Lenox, Massachusetts. Its intensive programs, distinguished faculty, and the opportunities afforded through its unique affiliation with the BSO and TMC have combined to give BUTI a celebrated and distinctive reputation among summer music programs of its kind. BUTI alumni contribute to today's musical world as prominent performers and conductors, composers and educators, and administrators and board members. Currently, fifteen members of the BSO are BUTI alumni. 
The program demonstrates great commitment to students from around the country and world, nearly half of whom are supported by the BUTI Scholarship Fund, made possible by contributions from individuals, foundations, and corporations. BUTI's season includes six performances at Seiji Ozawa Hall and more than seventy concerts and recitals in and around Lenox. For more information, visit bu.edu/tanglewood.