BU Student Wins Boston Woodwind Society Flute Merit Award
Boston Woodwind Society supports a broad range of cultural and educational projects aimed at expanding, learning, and performing opportunities for students and professional woodwind musicians.
BWS has established merit awards to honor the artistry and achievements of five legendary woodwind musicians. The awards are presented annually to outstanding young students hoping to fulfill their dreams of entering the world of professional players. Selected through open competitions by woodwind artists and faculty members of leading schools of music, each recipient of an award receives a cash prize of $1,000. The purpose of these awards is to encourage and to recognize achievements of high standards of musical integrity and artistry as exemplified by the artists for whom the awards have been named. To learn more, click on a name or instrument below.
We are beyond pleased to announce that BU's own Hayley Miller has been selected as the 2017 Flute Merit Award winner!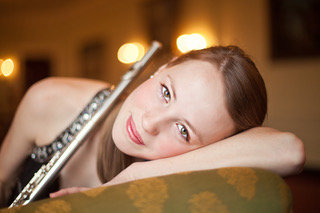 A native of Rochester, New York, flutist Hayley Miller is currently a senior in the Bachelor of Music program at Boston University's College of Fine Arts where she studies with Principal Flute of the Boston Lyric Opera, Linda Toote. In addition to her performing ensembles at Boston University, Hayley is a regular member of the notable Boston Philharmonic Youth Orchestra. This organization was recently named "2015's best orchestral performance" by Arts Fuse for their Symphony Hall concert in November where Hayley played principal flute on Debussy's "La Mer". Her performance in the BPYO's performance of Wagner's "Siegfried Act Three" was also listed in the Boston Globe's "Ten Best Performances of the year". 
To read more about Hayley and her impressive accomplishments, click here.