Boston University Art Galleries Announces Occupancies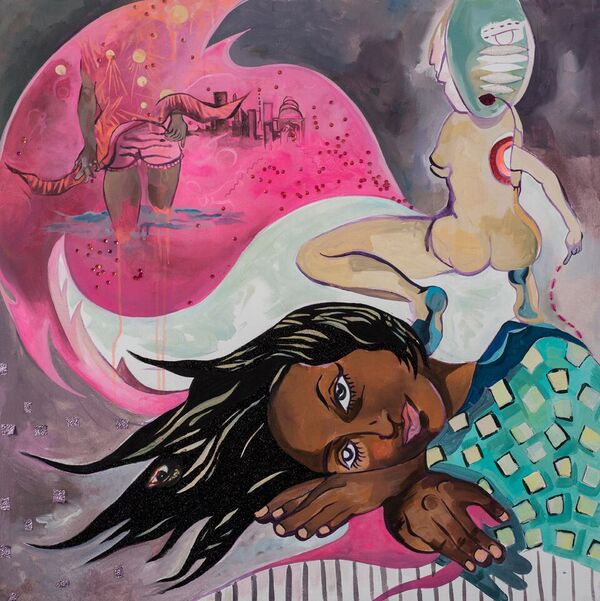 Spanning across the Faye G., Jo, and James Stone Gallery, 808 Gallery, and Annex for the first time, the group exhibition Occupancies explores how individual and collective bodies create, negotiate, and inhabit space. Conceived as a response to the current political climate and to the rise of forms of resistance and protest, Occupancies assembles emerging and mid-career artists who use or intimate the physical body as a politicized site to forefront ideas of agency and visibility.
Occupancies responds to and is contextualized by histories of direct action, nonviolent resistance, and assertions of individual agency within contested spaces, situating the body and metaphors of the body within these configurations of opposition and resistance. While the exhibition's aims do not fit resolutely within the couplet of art and activism, Occupancies engages with the political and historical dimensions of the term "occupy" today. Employing diverse media, the selected artists create literal, imagined, and above all, emboldened spaces to assert and advocate corporeal presence.
As part of Occupancies, three participating artists—eBAY, Intelligent Mischief, and Nabeela Vega—all Boston-based, will serve as "Resident Occupants." They will occupy the gallery space through ongoing projects, performances, and interactions throughout the run of the exhibition.
Occupancies artists are Indira Allegra, eBAY, Andrea Bowers, Jonathan Calm, Jordan Casteel, Edie Fake, Nona Faustine, Marlon Forrester, Chitra Ganesh, Jonah Groeneboer, Ramiro Gomez, Dell M. Hamilton, Ann Hirsch, Intelligent Mischief (Aisha Shillingford and Terry Marshall), Ellen Lesperance, Tony Lewis, Museum of Transgender Hirstory and Art courtesy of the Artist Chris E. Vargas, L.J. Roberts, Kameelah Janan Rasheed, Shen Wei, and Nabeela Vega.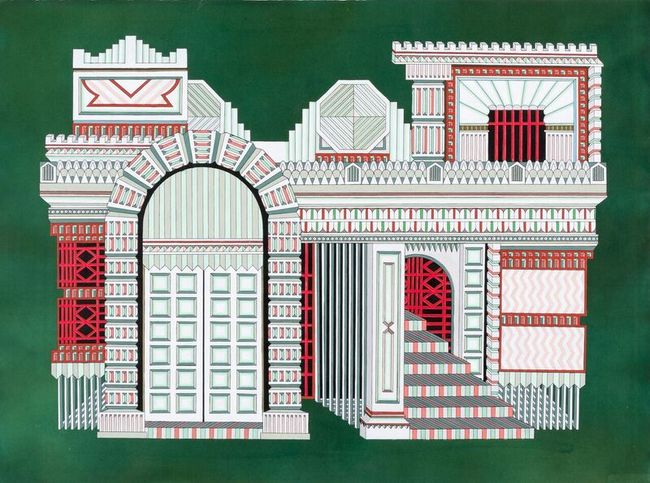 Occupancies is curated by Lynne Cooney, Artistic Director, Boston University Art Galleries with Kimber Chewning, Exhibition Assistant Curator and MA Candidate, Department of History of Art and Architecture, Boston University.
Friday, February 3 – Sunday, March 26, 2017
Opening Reception: Thursday, February 2, 6-8:30pm with Artist talk with Jonah Groeneboer at 6:30pm in the Stone Gallery (855 Commonwealth Avenue, Boston)
Symposium | Making Room: Practicing Feminisms Today | Saturday, February 25, 8:30am–1:00pm | 808 Gallery (808 Commonwealth Avenue, Boston)
Making Room: Practicing Feminisms Today will engage an intergenerational group of women across disciplines in discussion around how feminisms are constructed and employed today. By creating spaces for women's voices and visibilities, the conference will address current discourses, debates, and contestations around interpretations of feminist ideologies and practices; conversations often initiated among and between women. Making Room will provide a much-needed platform for women's advocacy and agency within our contested political climate. While not comprehensive, the symposium presents three assembled panels that will apply these ideas to the spaces of higher education, the archive, and theories of intersectional positioning.
Curator Talk | with Exhibition Curators Lynne Cooney and Kimber Chewning | Wednesday, February 22, 6pm | Faye G., Jo, and James Stone Gallery (855 Commonwealth Avenue, Boston)
Dell M. Hamilton Performance | Blues/Blank/Black | Thursday, March 16, 7pm | 808 Gallery (808 Commonwealth Avenue, Boston)