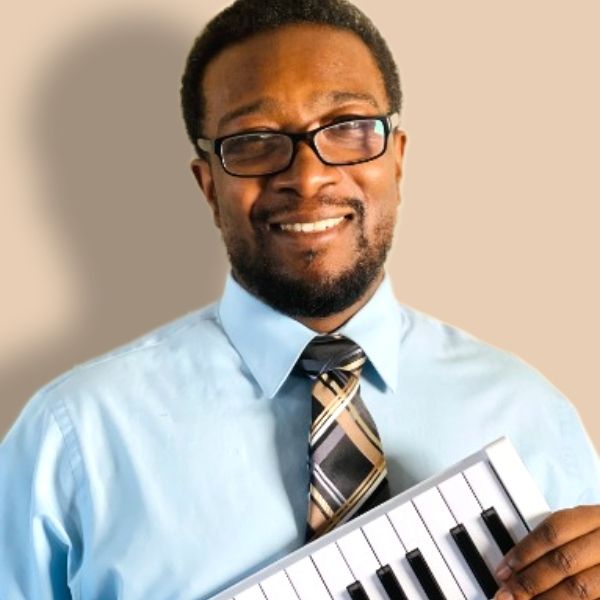 Brian Kellum
Lecturer, Music Education
Brian W. Kellum has extensive experience as a string teacher and administrator in public, community, and private settings. He taught elementary and middle school strings in St. Louis' Ritenour and Parkway public school districts. In Atlanta, he taught middle school strings and general music in Fulton County schools. Dr. Kellum served on the faculty of Middle Tennessee State University as a Fellow and has maintained a private studio of violin and piano students since high school.
He was the Artistic Director for the Cameron Youth Chamber Orchestra and the founder and Artistic Director of the St. Louis Youth Chamber Ensemble. He was Program Director for MusicWorks!, an El Sistema-inspired program of the Asheville Symphony, served as Director of Orchestral Programs for the Atlanta Music Project, an El Sistema-inspired program.
Kellum graduated from Duquesne University with a Bachelor of Science in Music Education in 2001, earned a master of Music Education degree from Southern Illinois University at Edwardsville in 2005, and a doctorate from the University of Illinois Urbana-Champaign, where he served as a Graduate Teaching Assistant to Dr. Louis Bergonzi in the department of Music Education. Kellum was twice elected to the executive board of the National Black Graduate Student Association, serving as Vice President of Administration and Treasurer.
Kellum received the Presser Award to conduct research in Venezuela, and has presented on various topics at the Committee on Inter-Institutional Cooperation Conference, Illinois Music Educators Conference, NBGSA regional and national conferences, MENC Southwest Symposium, and the American String Teachers Association National Conference.