'Partnering with Civil Society:' PIT-UN Panel Explores Ways to Assist the Public Interest Community
Technology has a tremendous impact on human lives and communities, both positive and negative. The most vulnerable and marginalized groups in society often bear the brunt of technology's harms. For public interest technologists, technology must serve the needs of these communities in order to be considered "progress."
Panelists at the annual Public Interest Technology University Network (PIT-UN) Convening 2023, held earlier this month at Boston University's Center for Computing & Data Sciences, discussed the importance of forming partnerships to foster individual and community rights, advance justice, and build resilience throughout all stages of a technology's life span.
The "Partnering with Civil Society" panel took an interdisciplinary approach to the issue, featuring panelists with expertise in law, journalism, sustainability and social computing.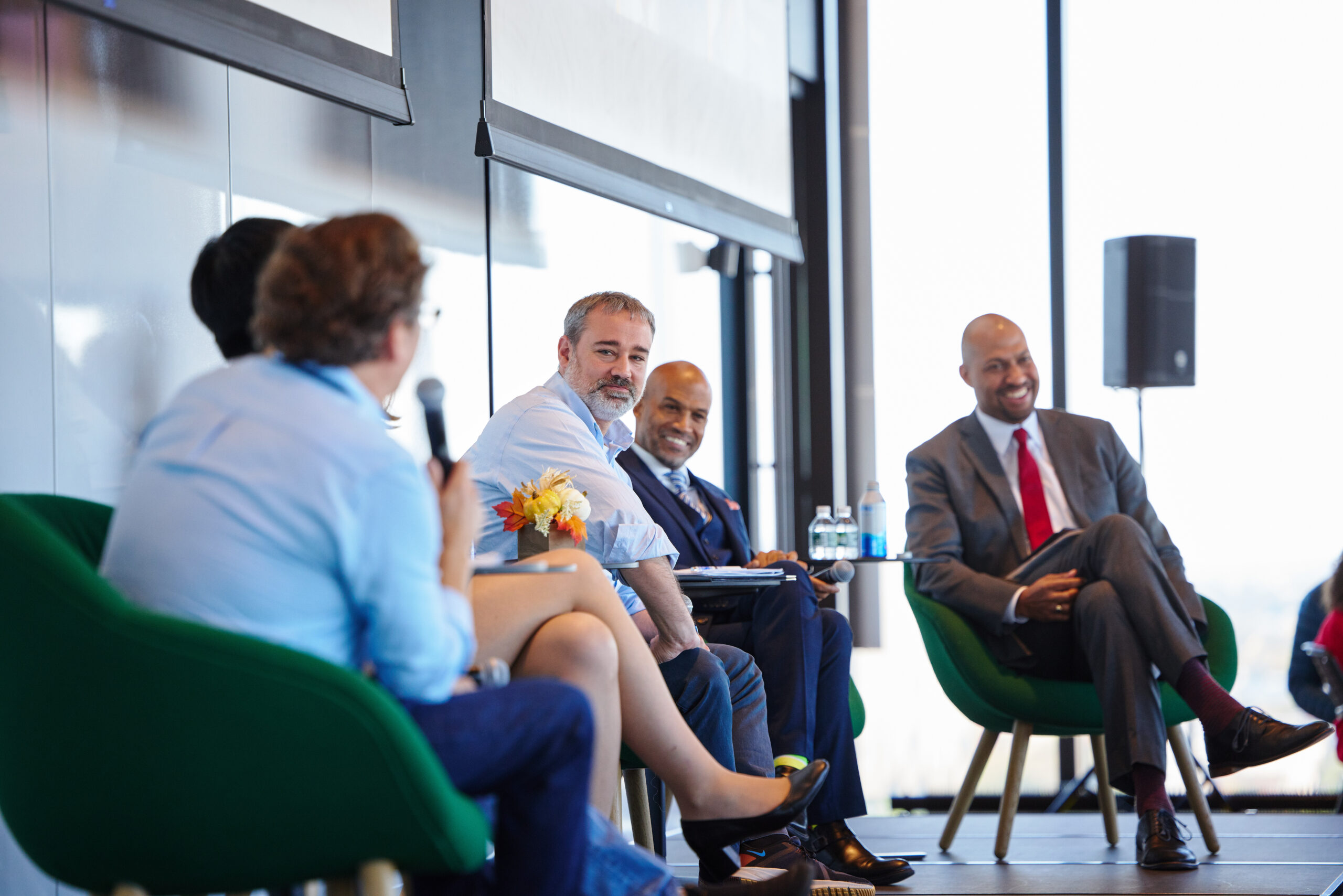 The panelists agreed that advocating for specific outcomes is not enough in PIT partnerships with nonprofits and community organizations;. involving the people affected by technology throughout the entire process is critical. Carlton E. Williams, assistant clinical professor of law and faculty of the Movement Lawyering Clinic at Cornell University) put it this way when describing technological harms in policing: " the person with a boot on their neck knows what the problem is." 
Rochester Institute of Technology Assistant Professor Nathan Williams noted that for practitioners who are not on the front lines of a community issue, listening is as essential as action.. "Sometimes we think we've identified the problem, and we have to listen when civil society partners say, 'That's not it,'" he said. 
As Chris Lewis, president of the nonprofit Public Knowledge, pointed out, "The public interest community is broad." Treating it as a monolith could undermine the effectiveness of universities' and researchers' work.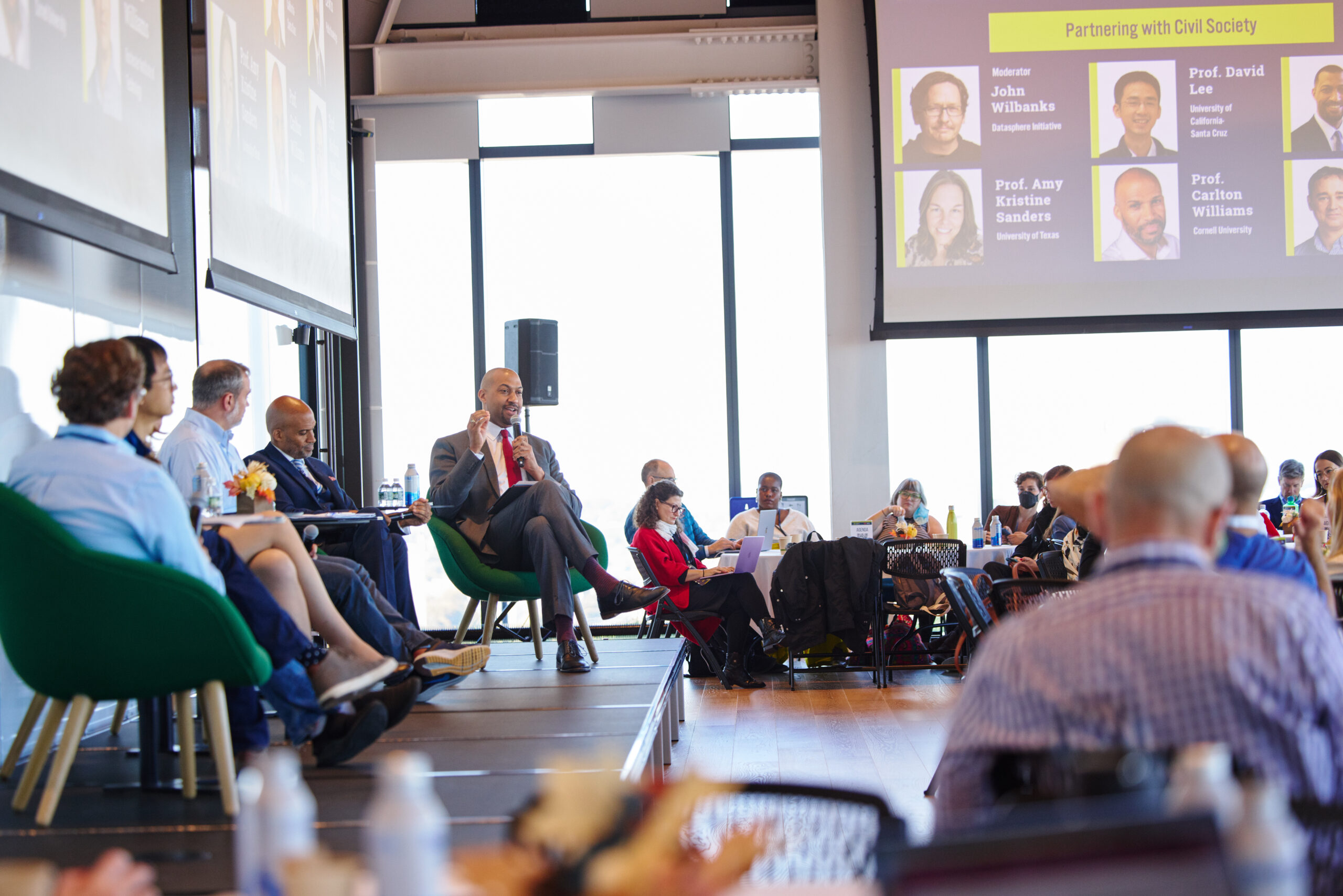 Students and scholars can support communities affected by technological harms in varied ways. "We ran a matchmaking program where we interviewed community members to understand their needs, and instead of serving them directly ourselves, we helped them navigate all the existing programs," said David Lee, assistant professor of technology management at University of California, Santa Cruz.
Public interest community workers are often putting out fires on multiple fronts and may have a different timeline than their academic partners. Amy Kristin Sanders, associate professor at the University of Texas at Austin, suggested open dialogue to prioritize the right issues. The questions she poses to community partners include, "What can we do for you short term, what can we do for you medium term, and what would you like from us long term?"
Along those lines, PIT practitioners and educators should always remember that "technology goes fast; engagement is slow," noted moderator John Wilbanks, senior fellow at the Datasphere Initiative and former head of data at Biogen Digital Health.
About PIT-UN: Boston University (BU), in partnership with New America's PIT program, proudly hosted the annual Public Interest Technology University Network (PIT-UN) Convening 2023 on October 12-13, 2023, at the newly constructed Center for Computing & Data Sciences, 665 Commonwealth Ave., Boston, MA 02215.
Organized around the theme of Partnership for Impact, the 2023 Convening explored how universities can partner with government, companies, universities, and community organizations to foster public interest technology and address modern challenges.
Toni Fitzgerald, CDS Contributor