'Partnering with the Private Sector:' PIT-UN Panel Focuses on Building Trust Through Public Interest
The private sector can play a vital role by placing public interest at the heart of technology. Panelists at the annual Public Interest Technology University Network (PIT-UN) Convening 2023, held earlier this month at Boston University's Center for Computing & Data Sciences, discussed how innovation and education can support community well-being while creating profitable, sustainable firms.
The "Partnering with the Private Sector" panel explored how companies can build public interest concerns into their business models, and build trust with the general public.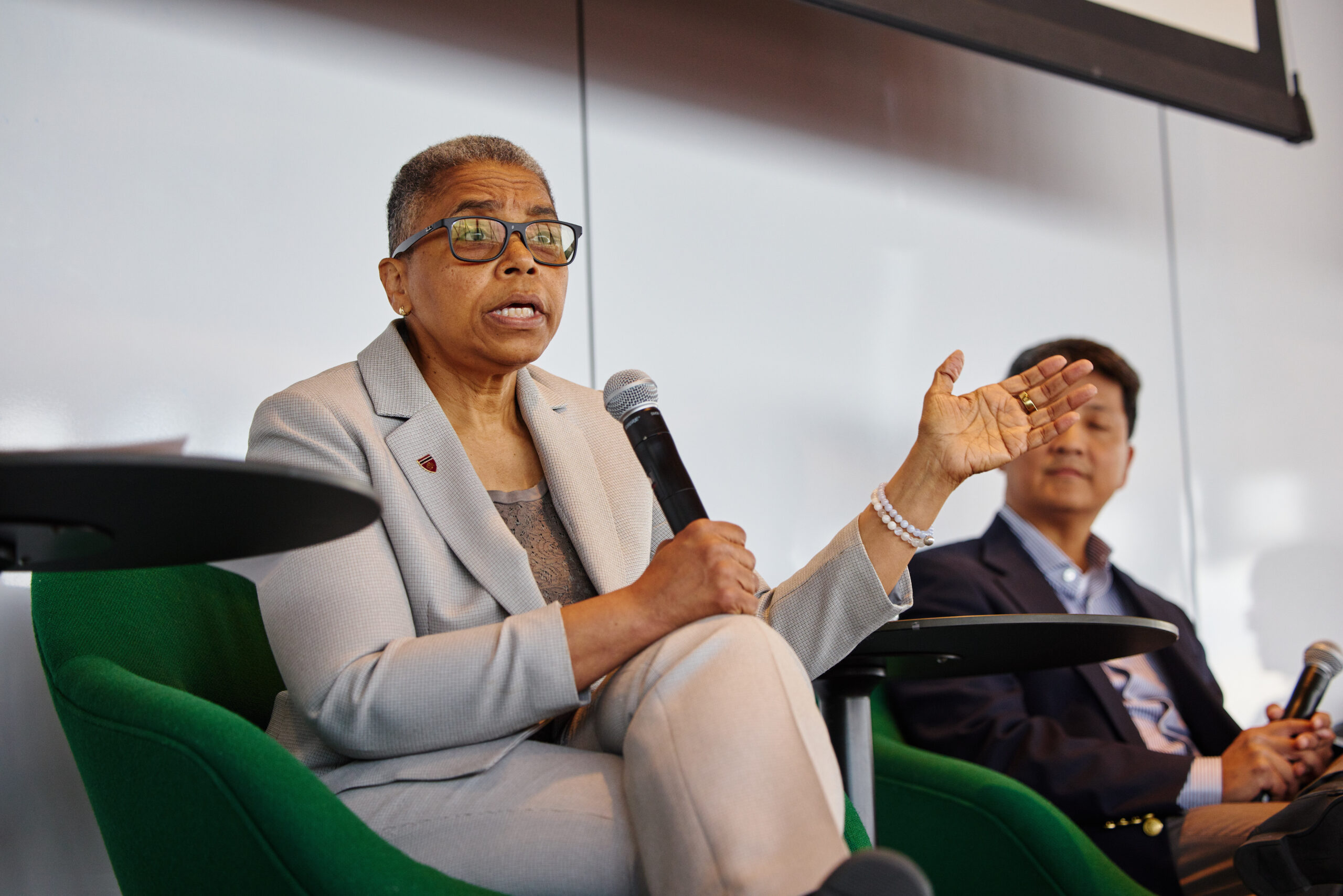 "Right now, especially in the United States, there's a lack of trust. We just don't know how to build trust at scale," said Latanya Sweeney, the Daniel Paul Professor of the Practice of Government and Technology, HKS and FAS at Harvard University.
Panelists pointed to artificial intelligence (AI) as a vital area of public trust in technology. "With generative AI, there are a massive number of things that we could do to improve or irreparably harm trust," said Ish Limkakeng, senior vice president of people, policy, and purpose technology strategy at Cisco. "Probably no one university, company, or government can figure that out."
Ann Cleaveland, co-chair of the Consortium of Cybersecurity Clinics pointed out the need for many interventions: "People are saying the core concern of cybersecurity is to match the speed of trust with the speed of innovation. And I can't say anyone has a silver bullet for that. It's probably a lot of silver buckshot."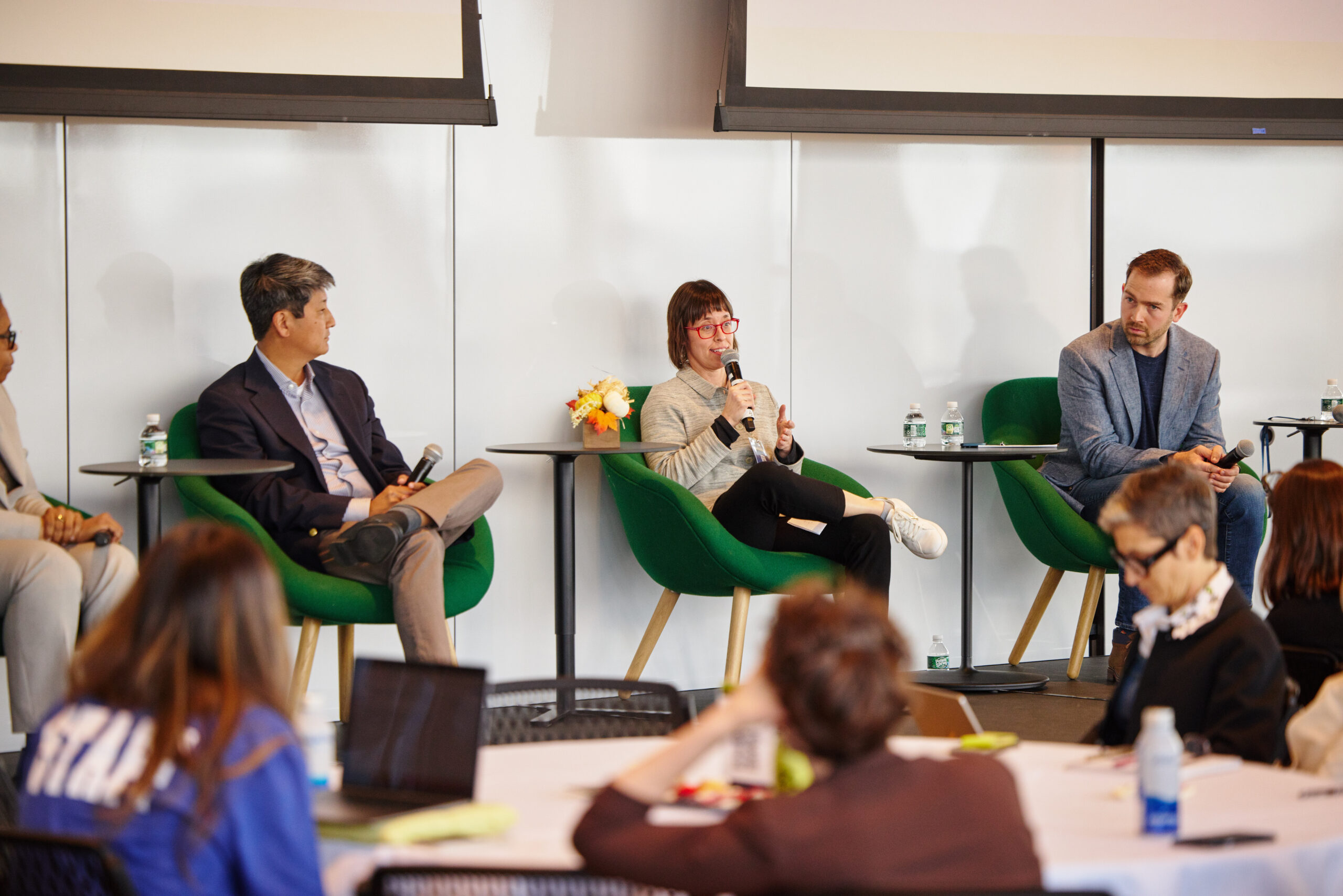 Panelists suggested public-private partnership strategies such as prioritizing common goals, holding regular check-ins, and maintaining transparency. Alex Baldenko, head of data science at MassMutual, warned against going too far too fast by doing something like asking for data sharing on day one. "It's like going on a first date and asking to share bank accounts," he said. 
Carlos Genatios, director of engineering and technology and theGeographic Information Systems for Environmental Awareness and Community Engagement program at Miami Dade College, said partners often have more in common than they realize. He suggested asking each other, "How can we relate? How are we delivering some good for humanity, for the people?"
Ultimately, the goal of PIT practitioners and educators is to "be the translators of policy and implications on society" and to "stay ahead of the curve," said moderator Shanna Crumley, director of impact data science at MasterCard Center for Inclusive Growth.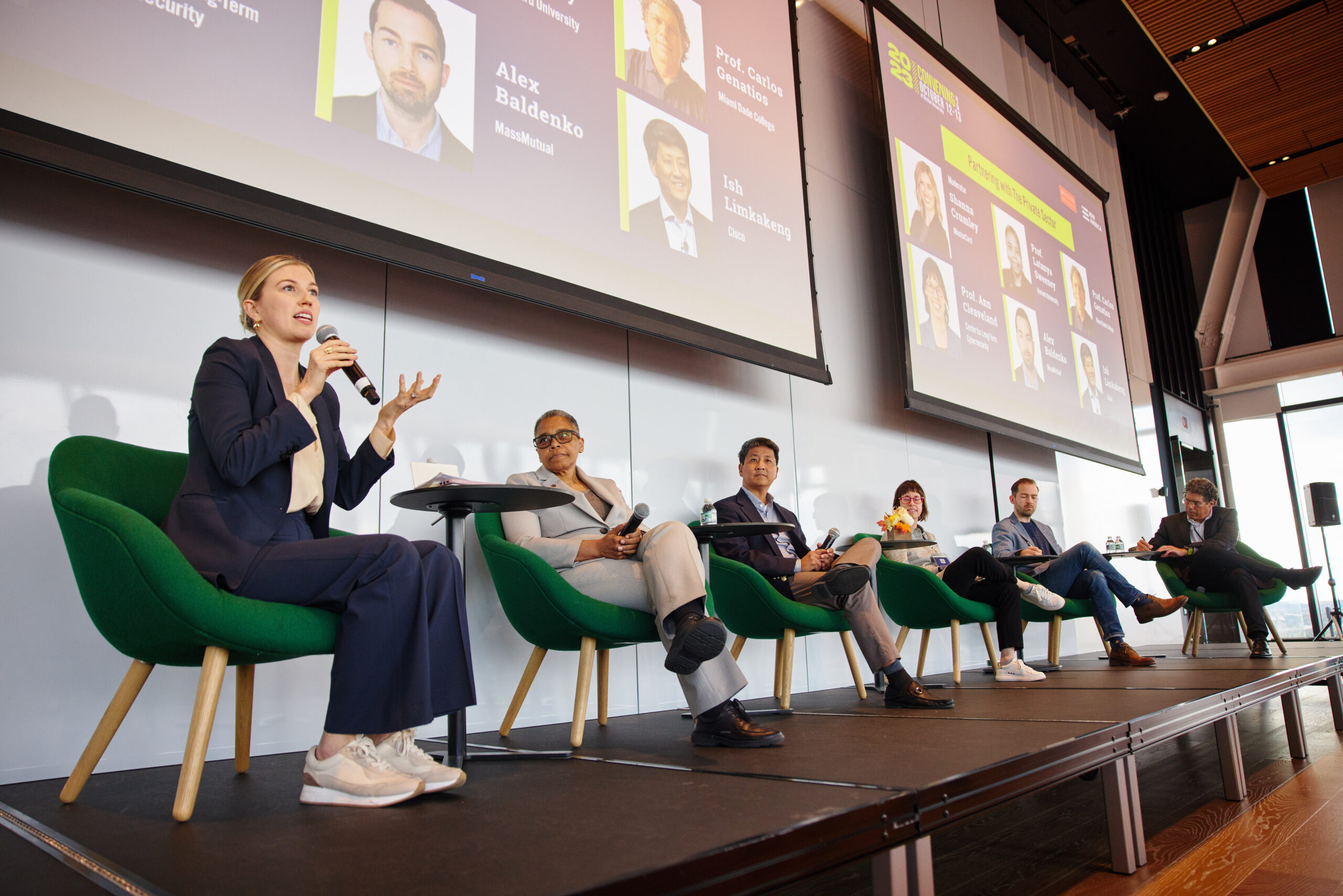 About PIT-UN: Boston University (BU), in partnership with New America's PIT program, proudly hosted the annual Public Interest Technology University Network (PIT-UN) Convening 2023 on October 12-13, 2023, at the newly constructed Center for Computing & Data Sciences, 665 Commonwealth Ave., Boston, MA 02215.
Organized around the theme of Partnership for Impact, the 2023 Convening explored how universities can partner with government, companies, universities, and community organizations to foster public interest technology and address modern challenges.
Toni Fitzgerald, CDS Contributor