Daily Free Press: ETH Boston's 2023 Conference creates opportunities, community for students, professionals
Originally posted on the Daily Free Press on May 1, 2023.
Sahir Doshi, president of BU Blockchain and a junior in the Faculty of Computing and Data Science, is no stranger to addressing an audience. To share his ideas and gain insight from others has always been a valuable experience.
"I love speaking publicly," he said. "It's an excuse to dress up a little bit."
Doshi did just that at this weekend's ETH Boston 2023 Conference and Hackathon at Boston University. With two stages, 89 individual speakers, and a number of panels, workshops and lightning talks, ETH Boston and the Boston DAO held their first in-person conference in four years. Its mission was uniting students, developers, investors and companies in understanding and planning for the evolution of the decentralized web.
Doshi said he was excited to have the conference on-campus.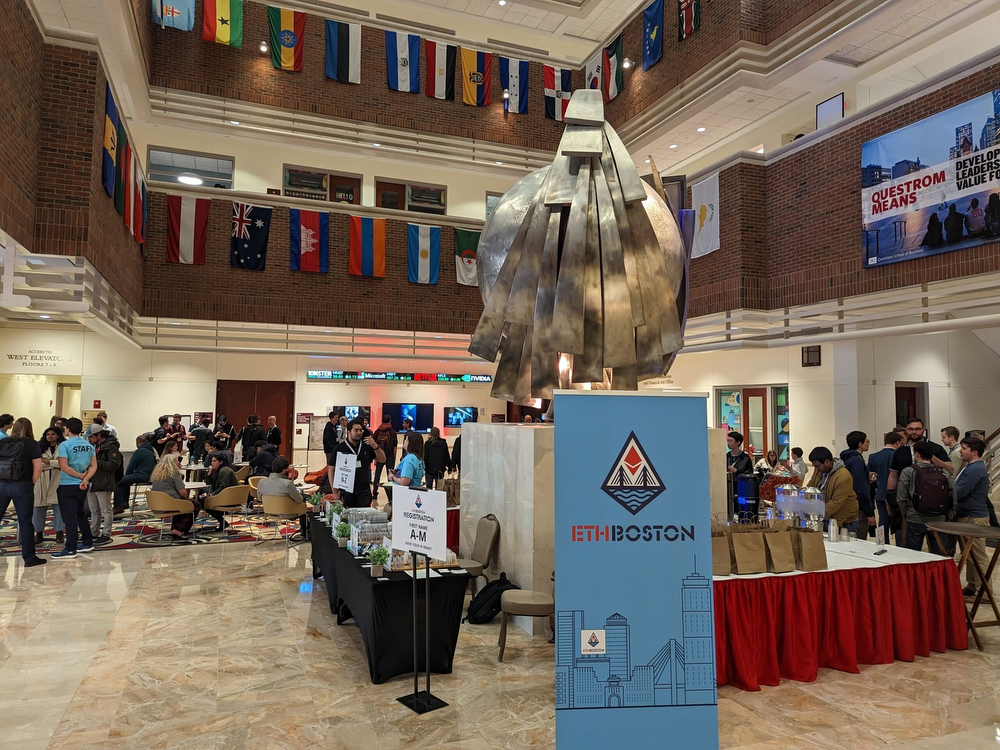 "I'm super pumped that it's on-campus because, first of all, our home is BU, and second of all, there are a lot of students coming from Northeastern, [Boston College], Suffolk, even Harvard and MIT," he said. "I think it's great that because we're in a university setting and city, that there are so many young people coming together."
A team of 10-15 industry professionals worked independently and with city leaders to complete legal work and obtain sponsorships and book venues to bring the conference to life, Doshi said. He worked with a developer to create wireframes for the website, and then in a group of students to plan the hackathon.
Read the Story in the Daily Free Press