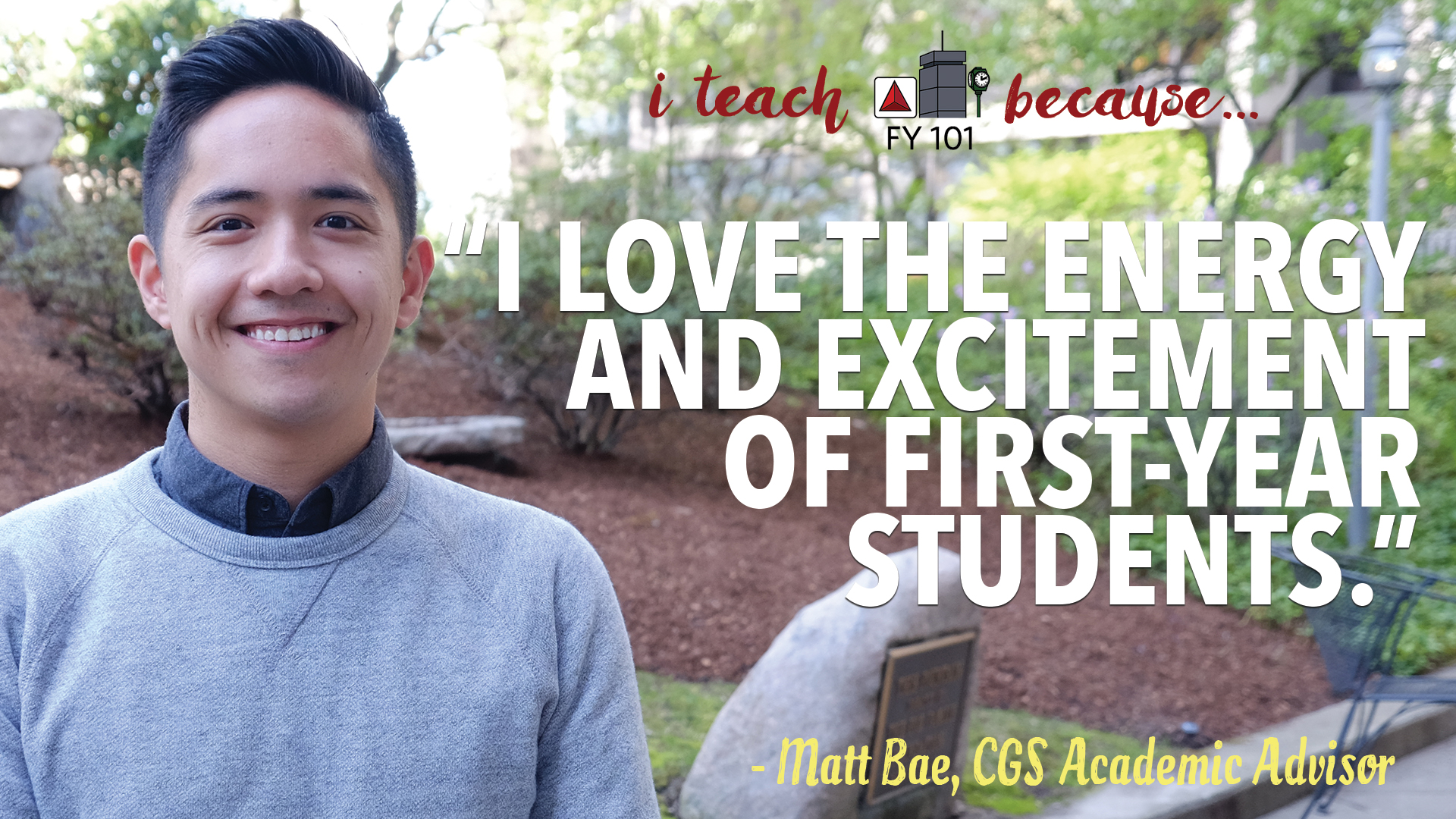 Each section of FY101 is co-taught by an instructor and peer mentor.
FY101 Instructors are BU staff members who come from virtually all corners of the University. Though teaching FY101 is not written into their job descriptions, our FY101 instructors enjoy the course so much, they do it anyways!
Are you a BU staff member interested in learning more about the roles and responsibilities of FY101 instructors? Please contact Stacy Ulrich at srulrich@bu.edu to set up an appointment to see if serving as an FY101 Instructor is the right fit for you!