---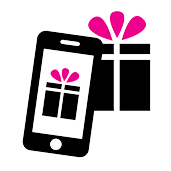 ■ Schlepping to the post office, scouring restaurants for dishes that won't clog our arteries, waiting around for overpriced taxis—every day we encounter these kinds of headaches and time wasters. At our most exasperated, we might think, There's got to be a better way. These alums took the next step, rethinking how we go about ordinary tasks—from getting around town to donating to charity—and making life a lot simpler for the rest of us.
---
■■■■■■■■■■■■■■■■■■■■■■■■■■■■■■■■■■■■■■■■■■■■■■■■■■■■■■■■■■■■■■■
■■■■■■■■■■■■■■■■■■■■■■■■■■■■■■■■■■■■■■■■■■■■■■■■■■■■■■■■■■■■■■■
■■■■■■■■■■■■■■■■■■■■■■■■■■■■■■■■■■■■■■■■■■■■■■■■■■■■■■■■■■■■■■■
■■■■■■■■■■■■■■■■■■■■■■■■■■■■■■■■■■■■■■■■■■■■■■■■■■■■■■■■■■■■■■■
Dan Rummel
Changes the Way
We

Send Gifts
Dan Rummel never mailed packages if he could help it. He dreaded the hassle of searching his apartment for a box (or spending "a ridiculous amount" on one), taking a bus to the post office, and waiting in line. If a friend forgot something at his apartment, it might take months for Rummel (CAS'04) to get around to mailing it back.
It was these kinds of parcel pains that, in 2014, led eBay seller Kevin Gibbon to found Shyp, a San Francisco–based company where Rummel is chief technology officer. Shyp's app makes mailing goods about as close to teleportation as we're likely to get: just take a picture of what you want to send, choose the destination and how quickly you want it to get there, and request pickup. Within 20 minutes, a Shyp courier is at your door, ready to transport your goods to your city's Shyp facility for packaging and mailing. Shyp compares prices among carriers, including FedEx, UPS, and USPS, and gives you the best of those rates—users pay that shipping fee, plus $5 for pickup of up to 20 items at a time and a variable fee for optional packaging.
"Our goal is to be invisible, almost," says Rummel, who studied physics, computer science, and visual arts at BU and joined Shyp in its seed funding stage. "It's really fun to work on a product [that's] trying to give people their life back."
Shyp, which operates in four cities—San Francisco, Los Angeles, New York, and Chicago—is disrupting an industry that, as Fast Company noted in a 2016 profile of the company, hasn't really been shaken up since FedEx introduced overnight delivery in 1973. It's doing for shipping what Uber is doing for driving—providing on-demand service that's faster and more efficient than the status quo.
"You can schedule pickups or drop off stuff at UPS and FedEx stores, but nothing had really been built in this new on-demand way," says Rummel. Nobody had considered the part of mailing that came before getting to the store: hunting for boxes, waiting for a bus. "The first mile was an interesting problem that nobody was really solving." Venture capitalists are taking notice; they've given Shyp more than $60 million in funding.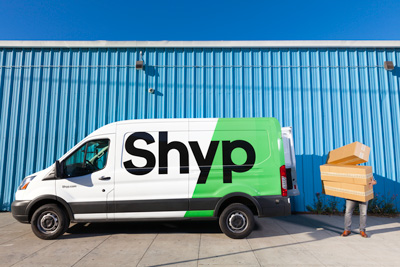 Rummel's previous work includes cofounding a consulting firm for start-ups, web engineering for Live Nation, and spending almost four years as a flight dynamics engineer at University of California Berkeley—where his work included developing space flight dynamics software used by NASA to simulate spacecraft maneuvering and overseeing a team of flight controllers who executed those maneuvers in space. He says keeping up with Shyp's growth "has been the biggest challenge by far." In 2015, Shyp handled 600 percent more shipments than the previous year. Staying on top of things calls for an ever-expanding team that can move the company forward "at the same speed that we could in our early days, especially as the problems become harder and more subtle, the details are more important."
He's also had to redefine his job as the company grows. It's been a journey, he says, from "sleepless nights writing code" to equally sleepless nights building an engineering team and overseeing staff. His team's tasks include analyzing Shyp data to figure out the optimal number of couriers to have on call, balancing customer service against efficiency and cost. Rummel says his role is now primarily managerial: he works in strategic planning and goal-setting, makes sure employees have opportunities to grow in their roles, and helps the company work quickly and efficiently while it adds staff and services.
Despite Rummel's busy schedule, his friends are more likely to get their forgotten items back quickly—or receive surprise gifts—now that he's working for Shyp and using the app. In fact, the app's potential for connecting people with loved ones was one reason he joined Shyp in the first place. At the request of a friend and potential angel investor for Shyp, he began learning about the start-up from Gibbon. He realized that if shipping were easy, he'd be more likely to buy items he came across in stores that friends or family might like.
"When you've got all this digital connective tissue in our relationships, like text messages and chatting through apps and Snapchat and all that intangible stuff," he says, "it feels really nice to make a tangible connection again."
■■■■■■■■■■■■■■■■■■■■■■■■■■■■■■■■■■■■■■■■■■■■■■■■■■■■■■■■■■■■■■■■■■
■■■■■■■■■■■■■■■■■■■■■■■■■■■■■■■■■■■■■■■■■■■■■■■■■■■■■■■■■■■■■■■■■■
■■■■■■■■■■■■■■■■■■■■■■■■■■■■■■■■■■■■■■■■■■■■■■■■■■■■■■■■■■■■■■■■■■
■■■■■■■■■■■■■■■■■■■■■■■■■■■■■■■■■■■■■■■■■■■■■■■■■■■■■■■■■■■■■■■■■■
Chris Blumenberg
Changes the
Way We

Get From
Rubbish. Embarrassing. Appalling. Reviewers weren't enamored of Apple Maps when it released in 2012. The problem wasn't the design of the smartphone app—David Pogue of the New York Times called it "beautiful"—but the faulty map service it relied on for data. Created by Apple from scratch, the maps mislocated landmarks, omitted towns, and gave wrong directions. "It was kind of a big technical disaster in some ways," says Chris Blumenberg, then a senior engineering manager whose team designed the app.
Apple Maps wasn't ready—and it just wasn't as good as Google Maps, he says. When Blumenberg left Apple after nearly 15 years in 2014 to work on maps for Uber, the on-demand ridesharing service, he was determined not to make Apple's mistake. "We have this mantra on the team that we're not going to launch a service anywhere until it's comparable or better than the thing we're trying to replace," says Blumenberg, who studied computer science at CAS in the late 1990s and is Uber's senior manager of map services. His ability to create reliable maps has helped make Uber a successful disruptor of the taxi industry.
Uber, which launched out of San Francisco in 2010 and operates in 480 cities worldwide, allows users to hail a ride, estimate fare, and pay (no tipping required) using its app. Fans say it provides speedier—and often cheaper—service than taxis. The company's tens of thousands of drivers are independent contractors who use their personal vehicles to pick up riders on their own schedules—they also run a version of the app to lead them to customers and process payments.
If the ETA is wrong, people get very unhappy, so we obsess about making that number as accurate as possible.
With these advantages, it's no surprise that Uber and rival rideshare company Lyft are annihilating the taxi industry. Medallions, licenses required to operate taxis, are plummeting in value in cities such as New York, Boston, and Chicago.
Uber couldn't pull off this coup without a reliable map that ensures riders are both picked up and transported quickly. Making that service as accurate and easy to use as possible is Blumenberg's job. He and his team of 80 have been building UberNav, an in-app navigation system they launched in 2016. Previously, says Blumenberg, Uber drivers either used Apple Maps from inside Uber's app (Apple's map service improved significantly after its unspectacular launch, he says) or switched out of Uber to use Waze or Google Maps—a practice that's inefficient and distracting on the road.
While planning the new navigation system, Blumenberg examined about a dozen metrics such as trip time, complaints, and reroutes (how often a driver deviated from navigation instructions). The primary goal was to calculate accurate arrival times. Estimated arrival times appear twice in the app: once to tell you when a driver will show up, and once to show when you'll arrive. Uber's navigation system needs to determine which driver would have the quickest ETA for picking up a rider. It also needs to analyze real-time traffic and other conditions to calculate optimal driving routes and how long a rider will be in transit.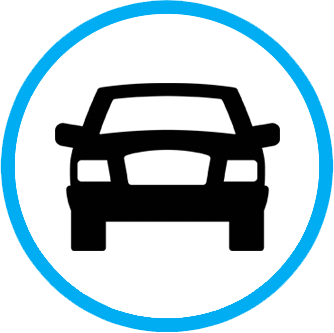 Destination ETA is "a huge aspect in terms of customer trust," says Blumenberg. "If the ETA is wrong, people get very unhappy, so we obsess about making that number as accurate as possible."
The team managed to get their map service to a level they felt was on par with Apple Maps by isolating and fixing problems one at a time and testing the improvements with a small percentage of drivers. It's a "long, incremental process," says Blumenberg, but the results are worth the effort.
Judging by his enthusiasm, the results are also worth the risk he took in leaving one of the most influential companies in America. He liked the idea of working at an evolving start-up with mapping technology at its core. But he was also drawn to the similarities between the two companies. "The funny thing about Apple is that it never really invented any new things; it always revolutionized and made existing things better, whether it be phones or tablets or watches or whatever. And I feel like that's what Uber has done to transportation, and so that resonated with me."
■■■■■■■■■■■■■■■■■■■■■■■■■■■■■■■■■■■■■■■■■■■■■■■■■■■■■■■■■■■■■■■
■■■■■■■■■■■■■■■■■■■■■■■■■■■■■■■■■■■■■■■■■■■■■■■■■■■■■■■■■■■■■■■
■■■■■■■■■■■■■■■■■■■■■■■■■■■■■■■■■■■■■■■■■■■■■■■■■■■■■■■■■■■■■■■
■■■■■■■■■■■■■■■■■■■■■■■■■■■■■■■■■■■■■■■■■■■■■■■■■■■■■■■■■■■■■■■
Alexandria Lafci
Changes the
Way We

Donate
Alexandria Lafci was tired of staplers and welding gloves. It was 2014, and she was working in management at an industrial and commercial supplier in Atlanta. She had no sense of purpose: "I was kind of miserable." Lafci's goal was to work in international development or nonprofits. She knew many leaders in these fields started in the private sector; she'd thought this would boost her experience.
But it was too removed from her passion.
Looking for a way out, Lafci (CAS'11) attended a social entrepreneurship networking event where she met Matthew Marshall, a user experience design consultant, and Brett Hagler, growth director at Syrup Marketing. Hagler had recently joined a volunteer trip to Haiti and shared what he'd seen. Though it had been four years since a 7.0 magnitude earthquake had devastated the island, and billions of dollars had been raised for relief, tens of thousands of people were still without permanent housing. Later, media investigations would reveal that administrative failures and a lack of transparency about funding distribution contributed to the problem. As of 2015, the Red Cross reportedly had built just six permanent structures for the earthquake survivors.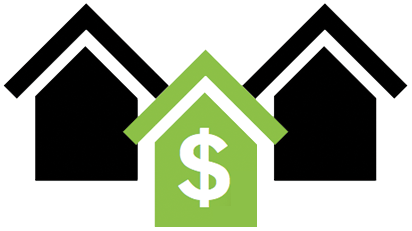 Lafci was taken aback by the slow progress and wanted to help. She'd become interested in issues of poverty and inadequate housing as a child growing up in a lower-middle-income household with her single mother, who told stories about her childhood in a foster care group home. At age 15, Lafci funded her own participation in a service trip to Peru by slipping handwritten donation requests in the mailboxes of wealthy homes; the trip inspired Lafci to study international relations at CAS. After graduation, she taught students from low-income families, many of whom were homeless, in Washington, D.C., with Teach for America. At home and abroad, Lafci saw that poverty and a lack of stable housing negatively impacted families' health, children's academic performance, and parents' ability to hold down a job.
Lafci, Hagler, and Marshall—along with Mike Arrieta, then chief of staff at DocuSign—united over their desire to speed up the development of permanent housing in Haiti, and for philanthropy reform. They believed charities should be held accountable for their promises and transparent about how donations are spent. "A lot of times, when you give to an organization, it's very much like black hole giving," says Lafci. "You're not exactly sure where your funds are going. We just wanted to take all the guesswork out."
In 2014, with assistance from Silicon Valley start-up incubator Y Combinator—which specializes in backing web and mobile app companies—they founded New Story. The nonprofit, now based in San Francisco, builds houses for Haitian earthquake victims and others in poverty. Donors choose a specific family to support from New Story's website; every cent of their gift directly supports the family (larger donors fund operations costs separately). Each brick or painted concrete home of roughly 400 square feet costs around $6,000 and takes about 45 days to build. It has a patio, shower, and toilet, and is reinforced for protection against natural disasters such as earthquakes and hurricanes. New Story records move-in day and shares it by email with donors, showing their money was properly spent.
A lot of times, when you give...you're not exactly sure where your funds are going. We wanted to take all the guesswork out.
"They believe, as we do, that the tech-powered donor experience is the future of philanthropic giving," Kat Mañalac, a partner at Y Combinator, told Fast Company in a June 2015 article about the nonprofit. In line with that, New Story is advertising plans to expand its workforce and expects to hire for the kinds of roles usually seen at tech firms: designers, software engineers, online growth experts. "We are bringing on leaders that have the skill sets to be working at top start-ups and innovative companies," the nonprofit says on its hiring page. But, Mañalac added in Fast Company, New Story isn't just relying on technical innovation: it has "also succeeded in building transparency and human connection into the platform."
At time of writing, New Story had built 200 homes in Haiti, El Salvador, and Bolivia and had more in the works. Its rapid progress and concrete results have attracted high-profile support. In 2016, Baltimore Ravens linebacker Elvis Dumervil became New Story's Haiti chairman and is leading an effort to build 250 homes with funding from NFL players, teams, and fans.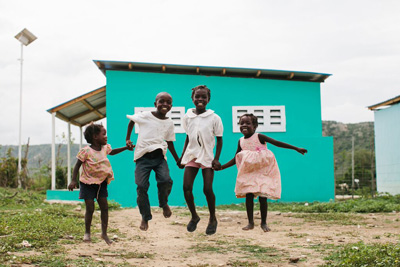 "When families receive a new…safe home, a new story is created," says Lafci, who is head of operations and was featured with her cofounders in Forbes' "30 Under 30" list of social entrepreneurs in 2016. "Families have the foundation to create a new life and trajectory for themselves." She recalls the holey, insect-ridden tents she visited on her first trip to Haiti: the heat inside was overwhelming, and when it rained, the dirt floors turned to mud. Removing people from survival mode, she says, enables them to focus on education and job opportunities.
Lafci's role is to help families make that leap: she runs all of New Story's on-the-ground work. She decides what countries and families to serve, secures land on behalf of families, develops partnerships to provide utilities and facilitate schooling and income opportunities, and oversees building plans and spending. Trying to get funding and logistics to keep pace with each other—especially given the ebb and flow of donations—is one of her biggest challenges. "It's not just collecting that money," she says. "You have to have on-ground partners who have the ability and capacity to execute on those communities of people we're funding."
The headaches are worth it when a family moves into their new home. "Seeing families jumping up and down, their keys in hand…that's why I work the hours that I work," she says. "There have been a lot of broken promises in [Haiti] as a whole and definitely for the people we're serving….You could just see [them thinking], Wow, this is actually happening."
■■■■■■■■■■■■■■■■■■■■■■■■■■■■■■■■■■■■■■■■■■■■■■■■■■■■
■■■■■■■■■■■■■■■■■■■■■■■■■■■■■■■■■■■■■■■■■■■■■■■■■■■■
■■■■■■■■■■■■■■■■■■■■■■■■■■■■■■■■■■■■■■■■■■■■■■■■■■■■
■■■■■■■■■■■■■■■■■■■■■■■■■■■■■■■■■■■■■■■■■■■■■■■■■■■■
Eswar
Priyadarshan
Changes the
Way We

Eat
In 2013, Eswar Priyadarshan's son's best friend died from an epileptic seizure. As a senior director at Apple, Priyadarshan started wondering how he could use technology to help people with chronic conditions such as epilepsy and diabetes—and help combat the growing problem of obesity. As he looked for solutions, Priyadarshan made a discovery. "Food seems to be a common thread across a variety of these chronic conditions, so why don't I find a way to help people make better food decisions?" It led him to create Tasteful, an app he's called "Yelp for the healthy eater" that uses your dietary preferences to find area restaurants serving nutritious and tasty food. "Healthy does not have to be depressing," he says. "Healthy can be delicious."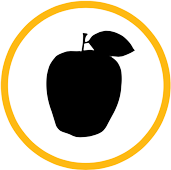 Priyadarshan (CAS'87, GRS'87), who studied computer science at BU, cofounded the Palo Alto, California–based Tasteful, Inc., in 2014 with two former Apple colleagues. The Tasteful CEO says Apple expressed interest in launching the app within the company, but he and his cofounders declined. It was a tough decision, but "We consciously walked away knowing that the only way that something like Tasteful would truly see the light of day was if we did it true start-up style: make mistakes, stumble around, have no air cover, so to speak. And also, this is a personal mission."
The Tasteful team had good timing, landing in the midst of a trend for fresh, locally sourced food over chemically processed fare. People are becoming more aware that "getting stuff out of a bag is expedient but is probably not, long-term, the best answer," says Priyadarshan. He views the app, which is free, as a service to its more than 50,000 reported users. Though it doesn't have a revenue model, Priyadarshan says that if Tasteful becomes the go-to app of its kind, the company might let restaurants "pay for 'auditioning' the restaurant, giving us the menu data, or telling their story much more cleanly within the app." In the meantime, Tasteful convinces venture capitalists to renew their funding by showing that a high number of people reuse the app on a monthly basis. "There are a lot of apps where 90 percent of users drop off after the first week. We don't have that problem," he says.
To hunt down your personal food nirvana, Tasteful asks you to first select your dietary preference: everything, vegetarian, vegan, gluten-free, low-carb, or Paleo (aka the "caveman diet," because it's based on foods likely eaten by early humans). Choose specific foods you want to avoid or add to your diet, type your location, and the app pulls up a list of restaurants, viewable by location or by relevant dishes served.
Tasteful also helps you weigh your options with ratings based on data that includes user reviews, Yelp reviews, and information from the restaurants' websites about where they get ingredients and how they prepare meals. Categories are fair ("if you're a vegetarian, there's something here for you," says Priyadarshan), good ("we believe they actually cook on the premises"), great ("this food is coming from somewhere local or fresh"), and 100 percent (for the best of the best).
Priyadarshan says Tasteful's dietary preference filter and dish-level detail make it different from other restaurant-finding apps or services: vegetarians, for instance, might find dishes at steak restaurants they may have otherwise avoided.
Though Priyadarshan has a lengthy tech résumé—in addition to working at Apple, he cofounded mobile messaging company m-Qube Inc. in 2001 and received the BU Computer Science Distinguished Alumni Award in 2016—his role at Tasteful is that of a visionary. He thinks about the kind of people who might want to use the app—like Paleo diners on a business trip or gluten-free eaters looking for restaurants their friends can also enjoy—and guides the company to meet those needs.
If anything [good] comes out of Tasteful, [it's that] I feel like

I'm in the best shape of my life.
In March 2016, Priyadarshan and his colleagues showcased the app at the Future of Food Pavilion at the South by Southwest conference in Austin, Texas. "We talked to maybe a thousand people from around the world," he says. "I felt like I was a master therapist or something, because people would grab my arm and say, 'Let me tell you what my food situation is.'" InStyle magazine called the app one of "5 Tech Trends We're Obsessing Over from SXSW."
Tasteful has helped Priyadarshan, too. At one point in the company's development, he and his colleagues followed a Paleo diet for a week. That meant avoiding all processed foods, including bread. "I lost a lot of weight," he says. The experience converted him to healthy eating.
"If I pick up a piece of bread, my wife or daughter or son will swoop in and slap it out of my hand, because they know…my system is so highly sensitive to sugar and bread….If anything [good] comes out of Tasteful, [it's that] I feel like I'm in the best shape of my life. I've become that crazy person at parties. I can be in a group of doctors and start yelling at them about nutrition."