In fall 2020, the CAS Dean's Office announced a new call supporting CAS undergraduate research internships, focusing on the following two thematic areas: 1) social justice and inclusion and 2) sustainability. This endeavor, entitled the CAS Social Sciences Undergraduate Internships in Social Justice and Sustainability, aims to help support and advance faculty research in these areas and to provide undergraduate students interested in honing their research skills with an experiential learning opportunity. 
2020–21 Selected CAS Social Science Internship Projects
The selected projects draw on social science methods and explore questions related to human society and social behavior. You can read about these projects and the involved CAS and Pardee student interns and faculty advisors, including quotes from the students about their work, below.
This initiative runs for the course of Academic Year 20/21 with student participants presenting their final work at the CAS-sponsored research symposium featuring the interns and their mentors in April 2021. It has been made possible thanks to generous philanthropic support.
Criminal Justice Reform – Changes to the Carceral State in Light of the Pandemic and Black Lives Matter Protests
Helen Bekele (CAS'21)
Political Science major and African American Studies minor working with Spencer Piston, Assistant Professor of Political Science  
Religious Toleration in China and Korea, Past and Present. The Case of Christianity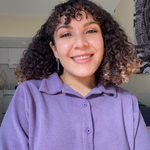 Rownyn Curry

(CAS'21)
International Relations and Korean Language double major working with Eugenio Menegon, Professor of History 
The Ancestral Alutiiq Foods Project
Lauren Knasin (CAS'21)
BU Marine Program major and Archaeology minor working with Catherine West, Research Assistant Professor, Department of Anthropology and Archaeology; Director of Zooarchaeology Lab; Fellow, Pardee Center for the Study of the Longer Range Future
Race and Radioactivity: Uranium Mining in Namibia, Niger, and New Mexico
Cristina

Rivera

Morrison (Pardee'22)
Political Science and International Relations double major working with Jayita Sarkar, Assistant Professor of International Relations, Pardee 
Ariana Thorpe (Pardee'22)
Linguistics and International Relations double major working with Jayita Sarkar, Assistant Professor of International Relations, Pardee 
The Role of Nature in Facilitating Resilience and Well-Being in Women of Color
Kathleen Novak (CAS'21)
Psychology and Biochemistry & Molecular Biology double major working with Brenda Phillips, Lecturer, Psychology and Brain Science
Emily

 

Parkington (CAS'21)
Psychology major and Public Health minor working with Brenda Phillips, Lecturer, Psychology and Brain Science
Stories of the State: State Actors, Emergent Narratives and Inequality in Three Cities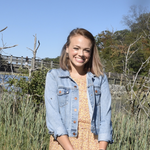 Madison Tyler (CAS'21)
Psychology and Sociology double major working with Max Greenberg, Lecturer in Sociology