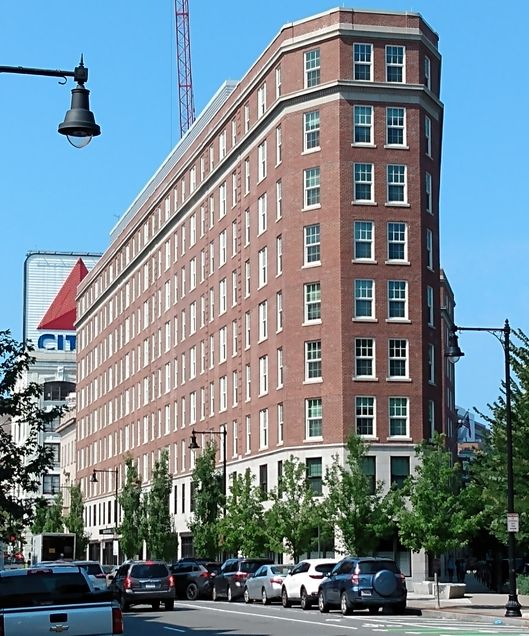 Want to join Global House? APPLY HERE!
SPRING 2024 DEADLINE: DEC. 1
AY 2024-25 Priority Deadline: Dec. 15
AY 2024-25 General Deadline: Feb. 2
---
GLOBAL HOUSE CULTURAL EVENTS: Cultural Events Calendar
Check out our calendar or follow us on social media to find out about upcoming events. Most of our events are open to all BU students. You'll find all the registration links for upcoming events on our linktree.
Instagram: @globalhousebu         Facebook: GlobalHouseBU           Linktr.ee: globalhousebu
Past Cultural Events: Check out recorded presentations from past events.
---
GLOBAL HOUSE at 610 Beacon Street
Discover Global House: Global House – Your New Home
The Global House Living-Learning Community is a specialty housing experience for students who are passionate about languages and cultures.  Global House residents explore together what it means to be globally diverse and build on the University's effort "to continue to foster the engagement of Boston University in the city and the world."  In the true spirit of a Living-Learning community, learning extends to all aspects of residents' experiences in Global House. Members connect with each other through weekly meetings with their Language Cluster and frequent community events. Students also collaboratively develop their own cultural and linguistic programming to foster intercultural literacy and engage with the wider BU community. Students are expected to adhere to the Global House Language Pledge while in Global House spaces.
Our community includes speakers of Arabic (Modern Standard), Chinese (Mandarin), French, German, Italian, Japanese, Korean, Portuguese, Russian, and Spanish.
Global House also offers a Hub co-curricular experience. Students who successfully complete the Global House co-curricular program will earn one Hub unit in either Global Citizenship and Intercultural Literacy OR in Individual in Community. Students may only earn one (1) Hub unit through Global House.
---
Want to join Global House? APPLY HERE!
Spring 2024 DEADLINE: Dec. 1
AY 2024-25 GENERAL DEADLINE: FEB. 2
Want to learn more about Global House before you apply? Email Dr. Lillie Webb at ghdirect@bu.edu
Applications for Fall received after Feb. 1 are reviewed on a rolling basis until all spaces are filled. No applications will be considered during the Room Selection period. If spaces remain available after Room Selection has ended, we will reopen the application.
Students planning to live on campus must submit a Housing Deposit and a Housing Agreement to the Housing Office to be eligible for on-campus housing, including Global House. Click here to visit the Housing Portal.
Eligibility:
Applicants must be proficient in one of the following languages at the second-semester level (112) or above: Arabic (Modern Standard), Chinese (Mandarin), French, German, Italian, Japanese, Korean, Portuguese, Russian, and Spanish.
Students must also have sophomore standing or above during their residency in Global House. Freshmen may apply if they will be sophomores by the time they move into Global House.
Native speakers may apply to the language cluster of their native language. However, if students have sufficient proficiency in more than one Global House language, they are encouraged to apply to the language cluster for the language in which they would most like to build proficiency.
Advanced and native speakers are also eligible to serve as the Language Cluster Leader for their language. Click here to find out more about this paid position.
---
Have more questions about Global House? Visit our FAQ page.
Still have questions? Make an appointment with the Director! Email ghdirect@bu.edu
Read more about Global House's origins in BU Today.