Stefan G. Hofmann, Ph.D.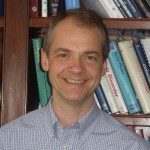 Title

Director, Social Anxiety Program
Professor of Psychology

Office

648 Beacon Street

Email
Dr. Stefan G. Hofmann is a professor in the clinical program, where he directs the Social Anxiety Program at the Center for Anxiety and Related Disorders. His main research questions include the following:
Why are psychological treatments, such as cognitive-behavioral therapy, effective for anxiety disorders? What is the mechanism of treatment change, and what are the active ingredients? How can these treatments be improved further?
How can we translate knowledge from basic neuroscience into clinical techniques to enhance therapies for anxiety disorders?
What are the culture-specific expressions of mental disorders, and how can psychological treatments be made more culturally sensitive in order to enhance their efficacy, dissemination, and acceptability?
What are the effects of emotion regulation strategies on anxiety and subjective well-being?
What is the psychopathology of Social Anxiety Disorder? Are there any meaningful subgroups?
His research focuses on the mechanism of treatment change, translating discoveries from neuroscience into clinical applications, emotions, and cultural expressions of psychopathology. He is president of the Association for Behavioral and Cognitive Therapies, and the International Association for Cognitive Psychotherapy. He is also editor in chief of Cognitive Therapy and Research and is Associate Editor of Journal of Consulting and Clinical Psychology. Of his most recent books includes "An Introduction to Modern CBT", http://www.amazon.com/Introduction-Modern-CBT-Psychological-Solutions/dp/0470971754.
Website
http://www.gatestudy.org/home.html
Interests
Social Anxiety Disorder
Psychophysiology of Emotion
Translational Research