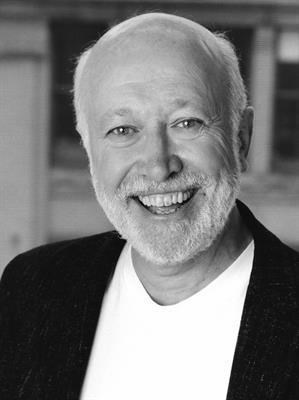 The Jack Welch Fund for Playwrights provides additional endowed funding to the theatre's budget annually for the express purpose of helping the BU Playwriting Program's playwrights (current MFA students and alumni).
The creation of the Fund was the wish of Jack Welch—a longtime, tireless supporter of Boston's theatre community through his work with Baker's Plays, StageSource, the Massachusetts Young Playwrights' Project, and the Boston Theater Marathon—who died in 2017. Welch's estate seeds the Fund.
"Jack Welch was an 'angel' to all of us in the Theatre community in the Boston area but most especially to playwrights. His endowment speaks to his unequivocal commitment to their future. We hope to support our writers with the same compassion and understanding that Jack showed to all of us so that his legacy may live on undiminished. Boston Playwrights' Theatre is honored to be a recipient and a distributor of his largesse."

—Professor Emerita of the Practice of Playwriting Kate Snodgrass
This season, the Fund will allow BPT to host one or more alumni projects for a Jack Welch Developmental Residency between May and December 2023. Depending on the needs of the project, BPT can provide in-kind support (casting, scheduling, dramaturgical and developmental consultation), as well as financial support of up to $5,000 per project, which might cover artist fees, travel, or other needs. While this program is designed primarily for physical residencies hosted in person at Boston Playwrights' Theatre at 949 Commonwealth Ave., we will also consider hybrid or fully virtual projects. If you are an alumnus of the BU Playwriting Program (MA or MFA) and would like additional details or to apply, click here.
Born in Exeter, New Hampshire, Welch was best known for his three-decades-long association with Baker's Plays—first as a proofreader and clerk early in his career, and later as managing director and editor. Welch was a graduate of Emerson College who quickly immersed himself in the Boston theatre scene, including an early-career stint at Cape Cod's North Shore Music Theater. He was a founding member of American Premiere Stage, The Boston Resident Theater Alliance, and the theater community service organization StageSource, where he served as a board member for 25 years. Welch was the recipient of the first "Theater Hero" Award bestowed by StageSource in 2000.