Voices of BTM XXV: Jamie Lin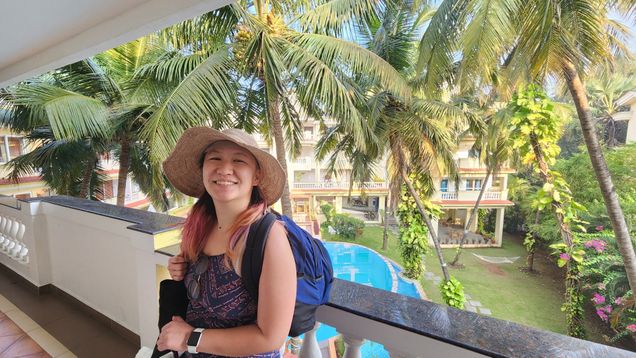 Tell us a little about your play.
Bee, Plus One is the story of a Taiwanese-American family coming together shortly before the older daughter's wedding. Bee (the younger sister) uses this opportunity to finally tell her parents not only that she's bringing a date to the wedding, but (spoiler alert!) that her date is a woman.
What made you want to tell this story?
As a child of immigrant parents, I found this particular scenario—introducing a partner to your parents—incredibly nerve-wracking! There's so many expectations tied up in who your partner is (or isn't) that I think make for great drama. That being said, I also wanted to delve into how so many of these anxieties can be self-created — and that your parents can surprise you with acceptance. As I told Alison (our producer, of Chuang Stage), my main goal of this play is to show something rare in Asian queer stories: a coming out story that goes well.
What interests you about the ten-minute format?
I love to build in rapid-fire dialogue, and capturing the nuances of a family in just ten minutes felt both achievable and a fun challenge. It also allows me to tell a contained story with only its most essential pieces.
Who (or what) inspires you as a writer?
So much of what I write are the stories I wish I'd seen growing up, or the kinds of stories I would want to play in as an actor. As a newer member of the Asian-American Playwrights Collective, I find myself in awe of the wealth of stories and experiences my fellow AAPC members bring to the table. The local theater scene this year has also been wonderfully inspiring—Middleton Heights (by fellow AAPC member Hortense Gerado—sharing my block!), Clyde's, Wild Goose Dreams, and The Chinese Lady have been especial standouts. Shout out to the respective production teams for staging all these so beautifully, too!
What are you most looking forward to on May 7?
The cliché answer is to see my words come to life. The spectator in me however is thrilled to see the other plays in my block!
What's next for you as a playwright (or producer, actor, student, teacher, etc.)? Shameless plugs, please!
I'm refining a 10-minute piece for the next AAPC Playfest called Deadline, about a high school senior and the mysterious entity she meets on the eve of submitting her college application. I have some full-length works that have sat around in my drafts I'd love to attack, but first, I'm directing one of the short plays for Theatre@First's Festival@First: Myths & Legends!
Join us for Boston Theater Marathon XXV—Sunday, May 7, from 12-10 p.m.! Learn more and purchase tickets