Voices of BTM XXIV: Ken Green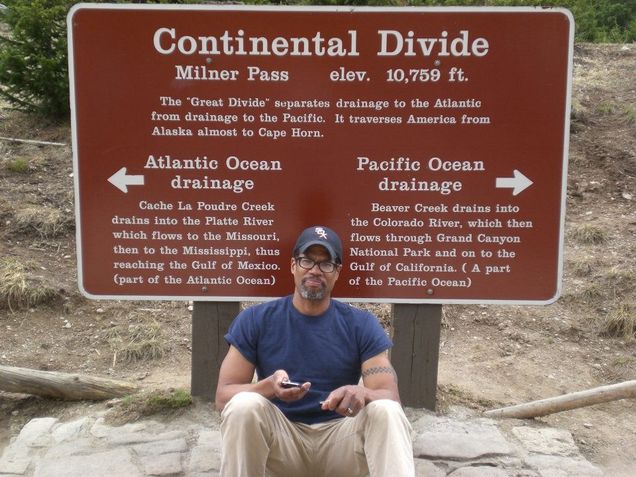 Tell us a little about your play.
…And Then There's Aaron Burr… is a play about the pandemic, but NOT about the pandemic. Two friends meet after things have eased up a bit, but one person eventually confesses that they've managed to find a (personal) silver lining to this whole horrible time. And the whole thing is wrapped up in idea of the "shared experience" and the social zeitgeist, regardless of the pandemic. Covid was a shared experience, but how some of us reacted to it was interesting.
What made you want to tell this story?
The Netflix series Tiger King, in a way. At the beginning of the pandemic, some people seemed to be missing regular contact, going to the places they usually went to during the week, meeting friends on a regular basis and connecting, and they seemed to need something to replace that community. So, everyone I know was watching and talking about Tiger King on Facebook, etc. And everyone else in the country was too, apparently. It was like everyone finally had something so crazy to talk about that it distracted them from the ACTUAL crazy going on. They could all share it and talk about it over Zoom or even watch together. And you HAD to at least know SOMETHING about Tiger King to have a discussion for a while. So, everyone quarantined and watched Tiger King. It was weird.
BUT… I used Hamilton as the jumping off point because shortly before the pandemic a friend was AMAZED that I hadn't seen Hamilton yet. She even gave us her password to Disney+ (don't tell them) so that I could watch it. And I did. And it was great, but I was still shocked that SHE was shocked I hadn't seen Hamilton. As if it was a requisite for anyone living in the 2020s.
What interests you about the ten-minute format?
It forces me to compact my thoughts. A blank page and no limits can be scary. I've written several full-length plays and sometimes they arrive fully formed and other times they take a lot more work. But most ten-minute plays come quickly and I can usually see them from beginning to end quickly. They force you to go right to the action moment and build from there.
What's next for you as a playwright (or producer, actor, student, teacher, etc.)?
I'm working on an audio play about Frederick Douglass with a theater organization based in NYC, which has been a great experience. The piece incorporates music (it's not a musical, though), which is something I've never done before. I'm working with a great composer whose musical knowledge and suggestions have made me look at this particular audio play and playwriting in general in a new way. And there's just the act of writing plays itself. I started writing plays seriously only about 10 years ago and I'm no spring (or fall or winter) chicken. I didn't study theater in college, wasn't really exposed to theater as a kid in Chicago, so at this late stage in the game, it's been "learn as you go" for me. So, I guess next for me is learning from other people as fast as I can.
Join us for Boston Theater Marathon XXIV, Sunday, May 1 from 12-10 p.m.! Learn more and purchase tickets