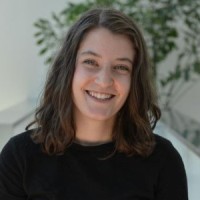 Title

Ph.D. candidate, Ho Lab

Education

BA, Neuroscience, Boston University

Area of Study

Neurobiology
Current Research:
I study a member of the forkhead box (FOX) family of transcription factors, FOXR1, and its role in neurodevelopment. A human patient identified by the NIH Undiagnosed Disease Network with a heterozygous mutation in FOXR1 displays developmental delay, progressive brain atrophy, and microcephaly. Mice null for foxr1 phenocopy aspects of the patient phenotype. I am currently investigating how loss of foxr1 leads to abnormal brain development in transgenic mice.