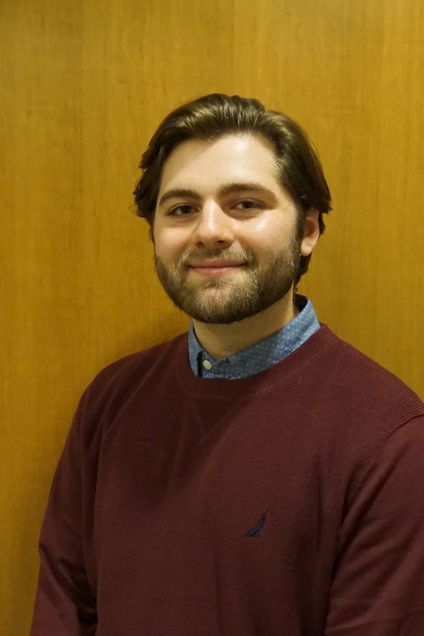 Area of Study

Neurobiology
Where are you from?
Dallas, Pennsylvania
What is your major and how did you choose it?
My major is Biology with a specialization in Neurobiology (NB). I chose this major after my first year at BU. My introductory courses exposed me to the variety of focuses in biology and I really gravitated towards the neuroscience-related sections. I considered changing my major but after learning about the specialization option I was really excited to pursue it.
What is your favorite biology course and why?
BI 325: Principles of Neuroscience. This course was my launchpad into the Neurobiology specialization, and it gave me the foundation I needed to succeed in my research and in my higher level classes.
What kind of research do you do?
I conduct research with Dr. Gavornik in a systems neuroscience lab on campus. My project this semester is investigating the synaptic plasticity in the visual cortex of mice in response to spatiotemporal stimuli. We are looking at how this plasticity can be modulated over the course of days and working to develop a computational model that is representative of this biological process.
What extracurricular activities are you involved in?
I'm on the executive board of Global Medical Brigades, CAS Dean's Hosts, and the University Blood Initiative. I'm a tutor at the ERC and a member of Alpha Chi Sigma; this semester I'm also serving as a Biology Peer Mentor. In the past, I've volunteered through several programs in the Community Service Center and served as a CAS FY101 Peer Mentor.
What is your favorite dining spot on or around campus?
Nud Pob
What is the best place on campus to study or relax?
The top floor of StuVi 1
What your post-graduation plans?
After completing the BA/MS in Biology I plan to attend medical school.