Molly Frank of the Lobel Lab, Noah Singer of the Rotjan and Novak Labs, and Michelle Feivelson are this year's recipients of the Robert E. Hausman Scholarship for continuing MS students.
Molly completed her undergraduate degree in conservation biology and zoology in the Midwest, where she worked on a fresh water limnology research project for the Iowa DNR after graduating. She came to Boston University to get her graduate degree in biology, where she's been focusing on marine biology. Her research interests include marine conservation and shark research/conservation. Molly also received an honorable mention for the 2022-2023 Outstanding TF in Biology award.
Noah
(he/him/his) is a second-year master's student in the Rotjan Marine Ecology Lab and Dr. Alyssa Novaks' Lab. He majored in Marine Science and Biology at The University of Miami RSMAS. He is working on restoring two half-acre sites by transplanting vegetative Eelgrass and planting over 300,000 Eelgrass seeds. Additionally, he will research bay scallop recruitment into newly restored Eelgrass environments and predation on bay scallops. He loves to go SCUBA diving, hiking, and other outdoor activities when he is not cheering on the New Jersey Devils or Boston Red Sox.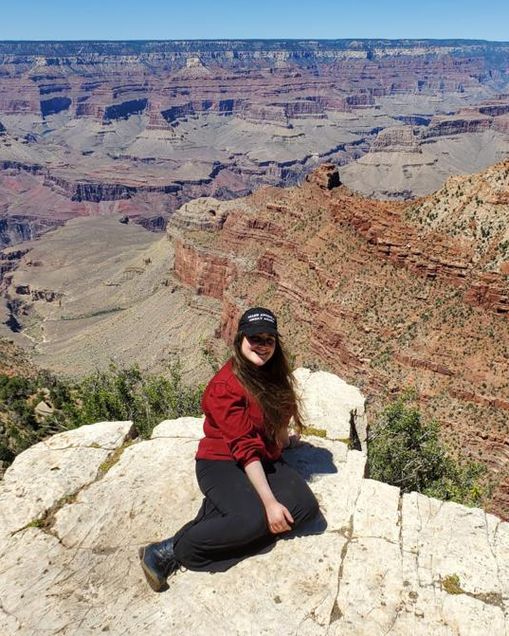 Michelle is a second-year master's student in the Cell and Molecular Biology program. While she's not currently affiliated with a specific lab, she gained valuable experience during a rotation with Dr. Ana Fiszbein last Fall. During that time, she focused on computational biology, exploring alternative first and last exons in cardiac cells. This past summer, she interned at the Ayin Tech research lab in NY under the guidance of Yossi Buganim. Her research centered on Retinitis Pigmentosa, a retinal disease, and she employed cell-based methods and innovative approaches to tackle complex issues that conventional sequencing data couldn't resolve. Michelle's passion lies in leveraging cellular and molecular approaches to address challenging problems in the context of diseases.
The Robert E. Hausman Scholarship for continuing students provides support for MS students who stand out in their studies. The award was established in 2019 in honor of Dr. Robert Hausman, who served as the Director of Graduate Studies for Biology for over 20 years. Throughout his tenure at BU, Dr. Hausman provided leadership and mentorship to hundreds of graduate students. He is remembered for his strong guidance and for his dedication to student development.
Congratulations, Molly, Noah, and Michelle!