Congratulations to Alexandra Lion for receiving the Charles Terner Award. 
This award supports CM or MCBB Ph.D. candidates who have completed the qualifying exam and made significant contributions to their field. Alexandra is a fifth-year MCBB Ph.D. student conducting research in the Bradham Lab. Her lab studies pattern formation during embryonic development using sea urchin larvae, Lytechinus variegatus as a model. Her project examines the effects of per-and polyfluorinated substances (PFAS) on skeletal patterning. In particular, perfluorooctanoic acid (PFOA) and the more recent, reportedly safer chemical hexafluoropropylene oxide dimer acid (GenX).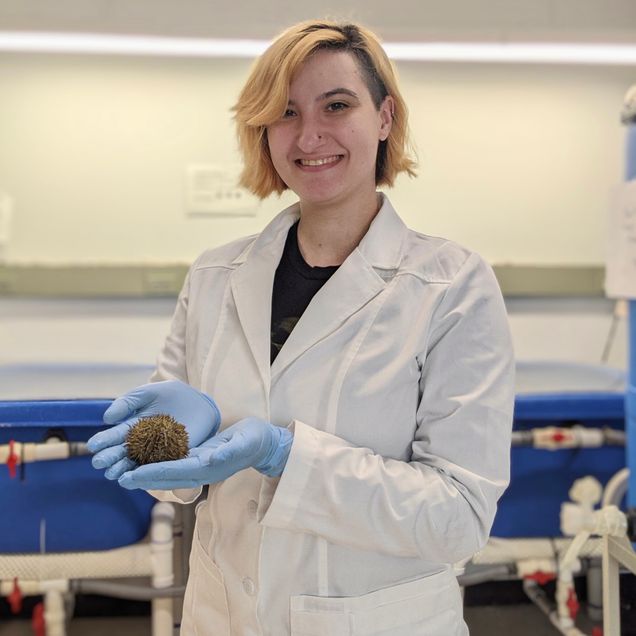 Congratulations, Alexandra!