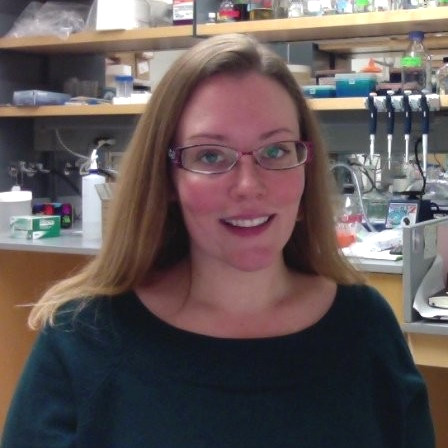 We are excited to announce that the 2020 winner of the Belamarich Award for Outstanding Doctoral Dissertation in Biology goes to Dr. Ashley Penvose for her work on "Determinants of the DNA binding and gene regulatory specificity for Type II nuclear receptors". Dr. Penvose attained her doctoral degree in Cell and Molecular Biology at BU and was a graduate research fellow in Siggers lab from 2012 to 2019. 
The Belamarich Award is generously sponsored by the Belamarich family, who have provided long-standing support for Biology.  We will be scheduling a seminar and award ceremony later this semester, and we hope you will be able to join us to hear about Ashley's research and show your appreciation for the family's contributions to the department.
This award is given annually to a recent Ph.D. candidate for their outstanding doctoral dissertation completed in the Department of Biology. While several outstanding theses were nominated, Ashley's dissertation stood out based on the powerful new methods she helped introduce into her discipline, her application of these tools to gain new insight into key cellular signaling pathways, her high level of scientific productivity, as well as her collaborative efforts and contributions to the community.
Congratulations, Ashley!