Cutting Through the Online Hospitality Clutter, Part II: Best Practices for Paid Digital Marketing
By Leora Lanz and Namrata Sridhar
In the Winter 2018 edition of the Boston Hospitality Review, we brought forth suggestions for the 10 Best Practices for Organic Visibility —ways to improve search results through organic search, or do not cost the company a monetary investment. Rather, these rankings were based on elements such as keywords, location, and mobile friendliness. Suggestions for improving a company's organic search include utilization of backlinks, hyperlinks between websites, and content enhancement in relation to local listings such as ensuring quick website load speed, high quality imagery, and conspicuous links to social media channels.
This second installation of a two-part series will speak to the subject of search engine functionalities as a result of paid queries. For independent or smaller companies, this brief but powerful set of tips obtained from industry experts can enable a business to become more "searchable" for optimal return on investment.
Search Engine Marketing (SEM) Best Practices:
1. Understand the Paid Media Landscape:
According to the Associate Director for Organic Search and Content Strategy at Boston-based Connelly Partners, Dan Hurley, the most important part of SEM is to comprehend the paid media landscape. It is critical to know who one's competitors truly are and understand how they are marketing, from a tactical standpoint.1 It is also important to research the types of ad campaign structures that are surfacing in the category of interest, on both desktop and mobile devices. Then one must adopt those that appear effective and fit business goals appropriately. For restaurants and hotel-related queries, "this strategy is especially pertinent because these searches generally convert very quickly; mobile searchers will likely patronize a restaurant within a few hours."
In order to be the most efficient with a company's paid advertisements, Todd Philie, president of Southcoast Marketing Group in Wareham, MA, also encourages companies to discover how consumers are searching for them on the Internet. For example, "utilize the query search tool via the Google AdWords™ platform to discover what terms and phrases are used to reach your own site and then display your ads."
Additionally, Kym Parker, associate search marketing director at Connelly Partners, emphasizes the importance of using the company's brand to ensure a strong search presence. By utilizing paid search bids, a hotel or restaurant can be the first result a web surfer sees when conducting a search.2
"Sometimes, competitors will bid on your brand terms – which means that if someone searches for your company name, for example, the competitor could show up ahead of you in the search results," Parker notes. "You can prevent this by 'protecting' your brand terms. Always be bidding on them, at least a little bit, to ensure that you have a better chance of staying on top of the results when someone searches your name and other brand terms."
2: Use of Google AdWords™:
The major player in the world wide web is Google, which has created various platforms to optimize searching. Using keywords, Google users can pay to promote their advertisements for a set budget. This Google functionality allows a company (hotel or restaurant) to understand how it ranks in comparison to direct competitors.
Also keep 'negative keywords' in mind, adds Philie. "Negative terms generally means terms that you are not specifically telling AdWords™ that you do not want to appear in specific results for other searches. For example, suppose you are marketing a seafood restaurant that does not offer steak on its menu. You want to bid on the phrase 'best restaurant in Boston' but you do not want to waste money on clicks from customers who want steak. You might set 'steak' and 'steakhouse' as negative terms so that if someone searched 'best steak restaurants in Boston" you do not show up in that search.
The Google AdWords™ functionality also offers companies the chance to enhance the listing. An incredibly important, yet often overlooked, input is the "click to call" functionality and its presence on a mobile site, also known as the call extension. "These additional factual details, known as "ad extensions" also include location, information from different pages on your website, and even testimonial reviews," adds Seth Cargiuolo, director of communication strategy at Chestnut Hill, MA-based D50 Media. "Making use of ad extensions is essential because it helps the customer learn more about the business with a quick glance pre-click, and can help differentiate a hotel or restaurant (or any product)  against its competitors."  Ad extensions also increase the visual footprint of an ad, which can push competitors' ads and organic listings down the page and out of view, particularly on mobile devices.
For marketers just starting to utilize SEM and Search Engine Optimization (SEO), Google AdWords™ also offers free tutorials and trainings. Zachary Azar, D50 Media's senior manager of paid search notes, "These tutorials provide clients with the opportunity to get the most out of the program and create effective campaigns."
To properly manage an effective AdWords campaign, Google Analytics can be a helpful tool as it reveals which content on a website is most useful and interesting to customers. This will help in the creation of resonating ad copy and can also be a guide for aligning keyword selection and website copy to increase the "Quality Score" of an ad campaign.
However, Philie also cautions individuals not to be completely reliant on Google's suggestions for keywords. "Often times, these keywords are pluralized and can cause companies to spend more or not be as effective." He warns companies to choose how to put their key words "out there" when bidding. Companies must choose best matched keywords for their ads and choose between "exact match," "phrase match," "broad search" and "modified broad search" – all of which will yield varied returns. Campaigns should utilize a balance of all match types, but should "skew more heavily towards exact and phrase, utilizing broad match only for keyword prospecting and expansion opportunities."
3. Always Start with Non-Paid Efforts or SEO
When optimizing a company's searches, Cargiuolo and Azar suggest the first thing that the company should focus on is actually the SEO. First and foremost, it is important to ensure that a website is user- and mobile-friendly. Another important factor is a quick load speed. "Google has found that sites that take longer than three seconds to load lose 40% of their traffic, and for mobile traffic, that jumps to 53%," reports Azar.  This is important for paid search as well; Cargiuolo adds, "It'd be bad enough for a user to abandon your page when it's an organic search – but now imagine if you'd paid for that click and those dollars were totally wasted."
In order to reduce the load speed, it is important to not have "big" images—think kilobytes, not megabytes.  Web copy should be concise and "bandwidth-hogging" scripts and plugins minimized. "Additionally, given that over half of web traffic is on mobile devices, ensure that pdfs (which you want to avoid anyway) look acceptable on a smart phone too," Cargiuolo says.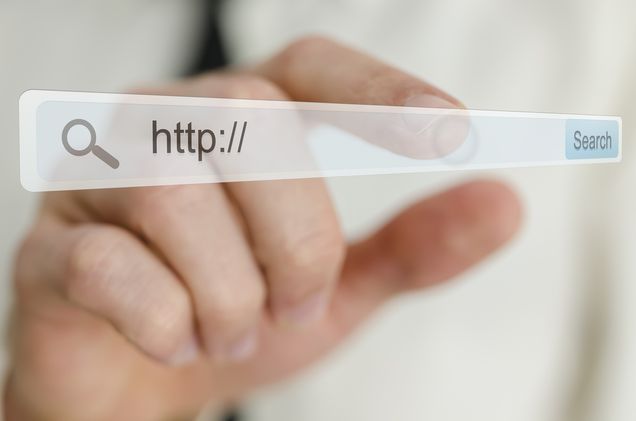 Kristin Metzler, Print and Web Marketing Coordinator of Frasca Design Group, also echoes that mastery of SEO is the first step in a successful digital marketing campaign. Websites built with a strong attention to keywords and content will minimize spending on pay-per-click campaigns.
4. Don't Spend on Paid Search if You Can't Afford It
Hurley cautions that one need not spend money on advertising to get traffic. Because so much information is provided in the search results, there may not be any clicks on your page during the search process. Companies should never put any money into paid search, display advertising or paid social that the company cannot afford to lose.3
Cargiuolo emphasizes that when a company starts advertising, it should not expect an immediate return,4 which is oftentimes an assumption that businesses make. Initially, many may not be familiar with the bidding process; keywords; or how to build, optimize, and manage an effective campaign. Be cautious not to spend money needed for other resources. Start slow and spend time learning before committing big budgets.
One final word of caution: There are easily incurred expenses that can come from paid search marketing, such as additional costs from agencies that take a portion of a monthly budget. Being conscious of your daily budget is critical in avoiding overspending.
Key Take-Aways?
When taking the steps to build a search campaign, it is critical to do research and move slowly at the beginning. Understand how the market is reflected in consumer searches and what keywords are being utilized. Before jumping into methods that require payment, a company should ensure that its website is optimized for searches and never spend more than what can be budgeted, as it will take time to see a return on investment.
As Cargiuolo reminds, businesses must remember that Google serves the user first. Thus as the marketer, one must think as a user would when building a paid search campaign. People come to Google with questions. The marketer that best answers the user's questions, both pre-click and post-click, is going to be one that is most successful.
---
---
1 Inc. Staff. "How to Conduct Competitive Research." Inc. Magazine. May 2010
2 Ratcliff, Christopher. "What is PPC and Why Do You Need it?" Econsultancy. 13 November 2013.
3 Kumar, A.J. "SEO vs PPC: Knowing Which is Better for Your Website."  Entrepreneur. Editorial. 21 May 2012
4 Steimle, Josh. "How Long Does SEO Take to Start Working?" Editorial. Forbes. 7 February 2015.
---
Namrata Sridhar is a marketing communications coordinator at LHL Communications and a rising senior at Boston University's School of Hospitality Administration (BU SHA). She has also previously worked in marketing communications capacities at RealFood Consulting where she helped design an internal marketing plan to rebrand their company. Namrata also serves as the President of the Student Government of BU SHA. She is an active member of the National Society of Minorities in Hospitality, the American Hotel and Lodging Association, and the Hospitality Sales and Marketing Association International.
---
Leora Halpern Lanz, ISHC, is principal of
 

LHL Communications, a hospitality-focused marketing communications, branding, and media relations advisory. She is also a full time faculty member at Boston University's School of Hospitality Administration (SHA), teaching advanced strategic marketing and digital marketing for hospitality at the undergraduate and graduate levels. She was named among the Top 25 Minds in Hotel Marketing for 2016 by the Hospitality Sales & Marketing Association International and was named 2017 Professor of the Year by the student government of SHA.