Additional upcoming Asia-related events of particular interest:
Mediating Modernity: The YMCA's Global 'Moral Empire,'
1890s-1970s
Stefan Huebner, European Studies and Asia Center, Harvard University; Research Fellow, Asia Research Institute, National University of Singapore
Wednesday, March 28, 2018 at 4 pm
CURA, 10 Lenox Street, Boston University
Co-sponsored by BU's Institute on Culture, Religion, and World Affairs, and the Center for Global Christianity and Mission
---
Institute for Advanced Jesuit Studies Colloquium
Calamity from Within?  Jesuits, Papal Legates,
and Chinese Imperial Envoys in the Eighteenth Century
Thursday, April 12, 2018 3-5 pm
John J. Burns Library, Boston College,
140 Commonwealth Avenue, Chestnut Hill, MA
Presented in collaboration with The Boston College Libraries
The Chinese Rites Controversy developed into a political, theological and intellectual struggle between monarchs, popes, diplomats, theologians and philosophers that lasted over a century (1635-1742) and left many victims in its wake—a "calamity from within" the Church and the Jesuit order.
The Controversy centered on the following questions: Were Chinese family ancestral rituals and ceremonies to Confucius civic in nature? Could Chinese converts engage in these rituals and ceremonies without compromising their new Christian religion? The Jesuit missionaries in China believed they could, and in 1700 they found in the Kangxi Emperor of the Qing dynasty an advocate for their position. Other missionaries and, ultimately, the papacy, did not concur, and labeled the rites as idolatrous.
Elisa Frei and Eugenio Menegon will focus their presentations on the lives of some Jesuits of the China mission who traveled across the oceans, cared deeply about the issues, took sides, played politics, and suffered dire consequences for doing so. Their experiences represent a microcosm of the Controversy and reveal its global reach as a clash of cultures and a unique phenomenon in early modern intellectual and religious history.
For additional details, see http://www.bc.edu/centers/iajs/Programs/institute-colloquium-.html
---
Asia-Related Events in
Greater Boston and New England
You can also explore other Boston-area Asian Studies events at:
Boston College
Brandeis University
Harvard University
Massachusetts Institute of Technology
Museum of Fine Arts
Northeastern University
Peabody Essex Museum
Suffolk University
Tufts University
University of Massachusetts Boston
---
Boston College
---
Brandeis University

      East Asian Studies Program                      South Asian Studies Program
---
Harvard University

Program on Central Asia
and the Caucasus
---
Massachusetts Institute of Technology


Foreign Languages and Literatures Department            Search MIT's calendar
---



Museum of Fine Arts
Search for MFA's Asia-Related Exhibitions
 
---
Northeastern University
---



Peabody Essex Museum
Search for  PEM's Asia-Related Exhibitions
---
Suffolk University
 Rosenberg Institute
---
Tufts University
  Center for South Asian and Indian Ocean Studies
Department of German, Russian & Asian Languages and Literatures
---
University of Massachusetts Boston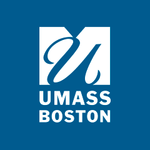 Asian Studies Department                  Institute for Asian American Studies