BUCSA's Previous Annual Themes
2017-2018: 
Asia's Cultural Heritage
We are delighted to announce that the 2017-2018 annual theme for the BU Center for the Study of Asia is Asia's Cultural Heritage. Through a wide variety of events and exhibitions, we will highlight four aspects of Asian cultural life: the Art of Letters, the Art of Light, the Art of Ritual, and the Art of Movement and Sound. Our events in all four of these areas are designed to engage with the BU community to deepen our appreciation and awareness of Asian cultural traditions as they unfold in all of their richness and diversity. The events will highlight different Asian cultural traditions, their interactions, and their impact at BU and in Western societies. While there is much to celebrate, we aim also to raise awareness of the increasing threats to both the tangible and intangible cultural heritage of Asia, as well as international collaborative efforts to protect this heritage for future generations. We hope that Boston University faculty and students and the larger community will join us at these different events, and suggest ideas for future events. Culture a living process—together we can make this a joyous and memorable celebration of Asian traditional and living cultures.
The Art of Letters: Literature and Calligraphic Art (September and Ocrober 2017)
As we see in many cultures with deep roots, writing throughout Asia became an art form through literature and calligraphy. It represents an avenue through which cultures express their creative aspirations and spiritual devotion. It is a form of testimony. Through this art, generations of artists and writers have left their individual voice and contributed to the collective memory of times past.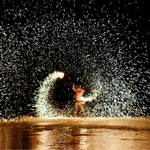 The Art of Light (November and December 2017)
The meaning of light in Asian cultures must be seen and appreciated not only in the physical and practical sense, but also through its deeply imbedded place within cultures. Light involves rituals and customs that encompass rich philosophical and religious meaning. The events organized around The Art of Light intend to celebrate as well as deepen our knowledge of the cultural, spiritual and emotional significance of light in Asian cultures.
The Art of Ritual (January and Feburary 2018)
In Asia, as in many cultures, the origin of ritual is linked to religious practices. Ritual is a lived and living tradition, from antiquity through to the present day. From its earlier religious roots, ritual practices have expanded and entered into the ceremonies of everyday life including theater arts, dance, the tea ceremony, weddings and funerals. The focus of many our events will be on ritual culture in Asia's religious and philosophical traditions. We will also present a conference on "Asia's Past, Asia's Present: Issues of Cultural Heritage Preservation Today…and Tomorrow," to introduce and discuss the broad range of threats facing Asia's cultural heritage, as well as the diverse international efforts to raise awareness and devise solutions to ensure that these cultural heritage traditions survive and thrive for future generations.

The Art of Movement and Sound (March and April 2018)
With the Art of Movement and Sound, we want to celebrate the traditions of dance and music of Asian peoples that have long expressed their joys and sorrows throughout the ages. As in the case of ritual, movement and sound are also closely linked to spiritual life of the people. The folk tradition and the spiritual tradition are part of the whole. We plan an array of events highlighting these different dimensions of spirituality and joy of the Asian cultural heritage. These will a include a New England Asia Seminar on "Asian Dance at the World's Fairs, 1850s-1930s" in conjunction with the opening of the BUCSA online exhibition, Asia at the World's Fairs. The Seminar will focus on the transcultural exchanges between the different forms of Asian dance with European dance as well as the role of the World's Fairs as a meeting point where the concept of modern dance and dance forms migrated. We will also host Asian dance and musical performances that will showcase the talents of students and faculty from the Greater Boston region.
Please check out our theme videos here https://vimeo.com/buasia
These events are being organized and presented with many different cultural and institutional partners from across Boston and New England. Details will be available on the BUCSA website as they are finalized, and will appear also in the BUCSA calendar, so check back often! We look forward to your participation in what promises to be a busy, joyous, and intriguing celebration of Asia's cultures and traditions.

2016-2017: 
Asia in the World: Conflict and Engagement
This year's theme embodies heightened interactions between Asian societies and the world in the age of the Internet, together with economic developments, travel and tourism, as well as political and social engagements in all spheres of life. These interactions have deep historical roots. Today's perceptions and relationships between Asia and the world are reminiscent of the past, with the Silk Road, a network of trade routes that for centuries proved central to the cultural interaction between Asia and the world, as a prime example. These relationships between past and present have never been linear, they being punctuated by ruptures as well as active engagement and straightforward invention of history.
The theme puts this vital and complicated relationship center stage for us to explore, critique, and assess. "Asia in the World: Conflict and Engagement" might help us explore the perception of Asia in history; the world as seen and experienced by Asians at home and abroad; the complex relationship between the world's powers including the creation and modernization of Asian nations; Asia's impact on world development; issues of cultural migration, economic cooperation, and conflicts of interest. Among the robust projects sponsored by BUCSA, there will be an online exhibition on "Asia and the World's Fairs" to highlight this year's theme.
2015-2016:
Asian Women in Public Life
In 2015-2016, BUCSA's theme was "Asian Women in Public Life." The theme reflects the rise of Asian women in the last few decades in politics, economic life, and in the field of arts and cultural production. Well-known and high profile Asian women such as Myanmar's Aung San Suu Kyi, an opposition politician who won the Nobel peace prize in 1991, Park Geun-hye, the President of South Korea, Yingluck Shinawatra, the Prime Minister of Thailand between 2011 and 2014, Sri Mulyani Indrawati, the Managing Director of the World Bank Group, or Margaret Chan, the Director-General of the World Health Organization, all are making an impact on international politics as well as financial and humanitarian organizations throughout the world. There are also many other women in Asia who might not be as well known, but who also play leading roles in advancing their nation and their people's well-being and contribute daily to world affairs. In the 2015-2016 academic school year, BUCSA highlighted both the achievements of these women as well as those of the more famous and powerful women of Asia. In particular, we focused on Asian women active in the cultural area or in policy-making positions with strong impact on the development of art and culture.
Finding that there are not only a plethora of proud, hardworking, and accomplished Asian women heading the sectors of business, politics, economics, and more, BUCSA aims to educate and encourage students and faculty alike on equal opportunity in the Asia-Pacific.  In order to accomplish this goal, Asian Women in Leadership has been split into the following three tiers:
Asian Women in Public Life: Lecture Series (Fall 2015 – Spring 2016)
The focus of this lecture series is to highlight the contribution made by women who enrich culture through their work and promote social justice, economic equality and responsible politics. As such women are often depicted in works of literature and art, the series will also deal with the representation of women as public figures and cultural icons.

Asian Women Director: Film Series (Fall 2015 – Spring 2016)
The film industry has traditionally been dominated by male directors. However, in recent decades an increasing number of women directors have come to prominence. This is also true for Asia. Many Asian women directors came to film as social activists. This has left visible traces in their films. While this is particularly true for documentary films, their commercial films also often offer a particular perspective and sensibility that reflect social issues in Asian women's life and their struggle to define modern womanhood.

Leading Asian Women Public Forum (Spring 2016)
The Leading Asian Women Public Forum brings together outstanding women thinkers and activists engaged in different public arenas to promote social wellbeing and global consciousness, especially with regard to social justice, the environment, gender and race equality, the promotion of the arts, and community building. The aim of the Forum is for panelists to share their views regarding the most important issues of our time as they confront Asian societies.
With these three categories and the many events, lectures, panels, and seminars that fall under them BUCSA hopes to inspire attendees and participants in not only learning about the leadership and potential for excellence of Asian women, but to actively engage in it themselves.

2014-2015: Asia in Love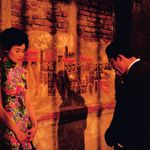 In 2014-2015, BUCSA's theme was "Asia in Love." From ancient literature to modern pop music, love has played a central role in Asian culture. Whether the familial or romantic, sexual or shy, committed or unrequited, love is an undeniable driving force in humans and in Asia. Bosto
n University's Center for the Study of Asia will be paying tribute to this theme with presentations by scholars, writers, and artists, documentary and film screenings, collborations with other BU and Boston-area centers, musical and cultural events, etc. This celebration of love in Asia will be continuing throughout the entirety of the year, so please check our Upcoming Events section to follow our "Asia in Love" activities.

2013-2014:
Asia and the City
In 2013-14, BUCSA's theme was "Asia and the City." Asia has seen the earliest examples of urbanization in the world, and yet Asian cities today struggle to maintain their historical identities, while modernizing at a neck-breaking speed, largely following Western models. More than 60 percent of Asian populations today live in cities, and the six largest urban agglomerations in the world  (between 35 and 24 million inhabitants each) are all in Asia: Tokyo, Guangzhou, Jakarta, Shanghai, Seoul, and Delhi.
The challenges and opportunities of urbanism in Asia are staggering, and yet exciting. Population migration from rural to urban areas, pollution, and excessive use of natural resources strain existing infrastructures, the traditional urban fabric, and local social compacts, forcing political leaders and urban planners to find new technical and social solutions. Historic preservation of old districts and yearning for futuristic architecture need to be balanced in a daily struggle of diverging interests. Cities are also the sites where most cultural production happens, where old and new identities are made and remade every day, where new forms of sociability are invented combining millennial traditions with global trends.  Presentations by architects and urban planners, documentary screenings, workshops in collaboration with other BU centers, musical and cultural events, and more, form our year-long thread, illuminating the multifaceted aspects of this important topic.

2012-2013: Young Asia
In 2012-13, BUCSA's theme was "Young Asia." Asia is the cradle of some of the world's most ancient civilizations. Yet it also is, for the most part, a young continent in terms of its current demographics. Asian societies face new challenges and opportunities unheard of in human history. Understanding how Asian young people create new subcultures; tackle political, economic, and environmental plight; and continuously reinvent their relationship with tradition, with previous generations, and with global phenomena, is a way to keep track of the pulsating life of this continent. Talks, documentary screenings, a movie festival, musical events, and more, form our year-long thread, illuminating the multifaceted aspects of this important topic.