LI Foundation (NY) Fellowships at the Needham Research Institute (Cambridge, UK) for 2023-2024 (application deadline March 31 2023)
THE LI FOUNDATION OF NEW YORK FELLOWSHIPS FOR US-BASED SCHOLARS
AT THE NEEDHAM RESEARCH INSTITUTE, CAMBRIDGE, UK (2023-2024)
to honour the memory of Dr Lu Gwei-djen 鲁桂珍 (1904-1991)
The Needham Research Institute (NRI), home of the Science and Civilisation in China project, provides scholars with excellent facilities for research into the history of science, technology and medicine in East Asia.
Funds granted by the Li Foundation of New York make it possible for the NRI to offer 2-4 fellowships tenable at the Institute for US-based scholars and researchers working on the history of science, technology and medicine in East Asia for 3 or 6 months. These fellowships are tenable during the academic year which runs from October 2023 to September 2024.
Applicants should note that priority will be given to scholars who are working on a subject with a focus on the history and practice of environmental science, anthropogenic climate change and the sustainable development of human society.
For a six-month fellowship, the successful applicants will receive a grant of around £10,000 towards their essential expenses such as travel and subsistence costs (£5,000 for a three-month fellowship).
The fellowships will be awarded without distinction of gender, ethnic origin or other factors irrelevant to scholarly merit. Other things being equal, preference will be given to proposals from scholars at an earlier stage of their careers, but others should not feel precluded from making applications.
Recipients should normally be engaged in research using primary materials in East Asian languages. This is not however intended to exclude candidates who are also using western-language materials to carry out research into contacts between China and other countries. Recipients must either hold academic posts in a US university, or be registered for a research degree in a US university.
While in Cambridge, the fellowship holders will be expected to attend academic activities organized by the Institute or relevant departments of the University of Cambridge. They will be required to submit a final report by the end of their fellowship tenure. They should also indicate the support from the Li Foundation Fellowship Programme in any publications related to their fellowship tenure activities.
Candidates are invited to send the following items to the address given below: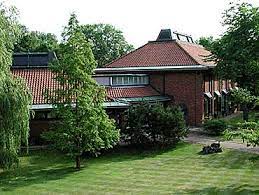 Curriculum Vitae with a list of major publications.
A research proposal of approximately 1,000 words in length. Candidates should explain why a visit to the UK in general and the NRI in particular would be valuable for their research.
Letters of support from two academic referees.
Signed Data Protection Statement (Please download the form at https://www.nri.cam.ac.uk/).
Please note that ALL documentation must be prepared in English, and should be incorporated into one PDF document and be submitted via email.
The closing date for 2023/2024 applications will be 31st March 2023.
Address for applications:
The Administrative Manager,
Needham Research Institute, 8 Sylvester Road, Cambridge CB3 9AF, U.K.
Email: administration@nri.cam.ac.uk
Details of the NRI may be found at https://www.nri.cam.ac.uk/