Archaeology at Copan: A Comparative Perspective on Early States in Mesoamerica and China, lecture by LI Xinwei (Nov. 6, 2019)
The BU Center for the Study of Asia's Asian Cultural Heritage Forum (ACHF) and the
CAS Archaeology Program are pleased to present a lecture and discussion featuring
Dr. LI Xinwei 李新伟
(Institute of Archaeology, Chinese Academy of Social Sciences, Beijing)
A View of Two Worlds: New Archaeological Discoveries at Copan and a Comparative Perspective on Early States in Mesoamerica and China
Wednesday, Nov. 6, 2019 12:15-1:30pm
in the Gabel Museum, STO253 (Stone Science Building, Rm. 253),
675 Commonwealth Avenue, Boston University
A modest lunch will be served!
The Asian Cultural Heritage Forum is generously supported by the
Boston University Center for the Humanities
About the speaker: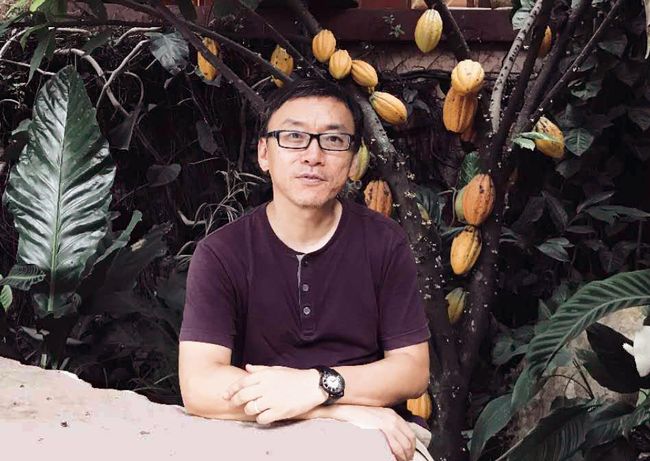 Dr. LI Xinwei is Professor of Archaeology of the Institute of Archaeology, Chinese Academy of Social Sciences in Beijing. He earned his BA degree at Peking University, his MA degree from the Graduate School of the Chinese Academy of Social Sciences, and his Ph.D in Archaeology at the School of Historical and European Studies, La Trobe University, Australia.
His major publications include Development of social complexity in the Liaoxi area, northeast China (Oxford: Archaeopress BAR international series, No. 1821; 2008), The Northwest China Research Mission (中国西北科学考查团专论) (Co-authored; Beijing: Science Press, 2009); and The Xipo Cemetery in Lingbao (灵宝西坡墓地) (Beijing: Wenwu Press, 2010), among many others.
His research focuses on the development of social complexity and early state formation in prehistoric China. He has directed a number of the most important field projects in China, including the excavations at the Neolithic Yangshao culture site of Xipo 西坡 in Lingbao County in western Henan Province, in the North China Plain. He is currently the co-director, with Honduran archaeologist Jorge Ramos, of a field project at the Maya site of Copan in Honduras, which is the first Chinese archaeological project in Mesoamerica. As he will demonstrate in this talk, he is particularly interested in comparing the emergence of complex civilization among the Maya with similar developments in various regions of China.