When an Unknown Coach Named Rick Pitino Helped Lift BU Men's Basketball to New Heights
In this excerpt from the new book Boston Ball, chronicling the rise of college basketball legends Rick Pitino, Jim Calhoun, and Gary Williams, the author revisits the story of Pitino's surprise hiring at BU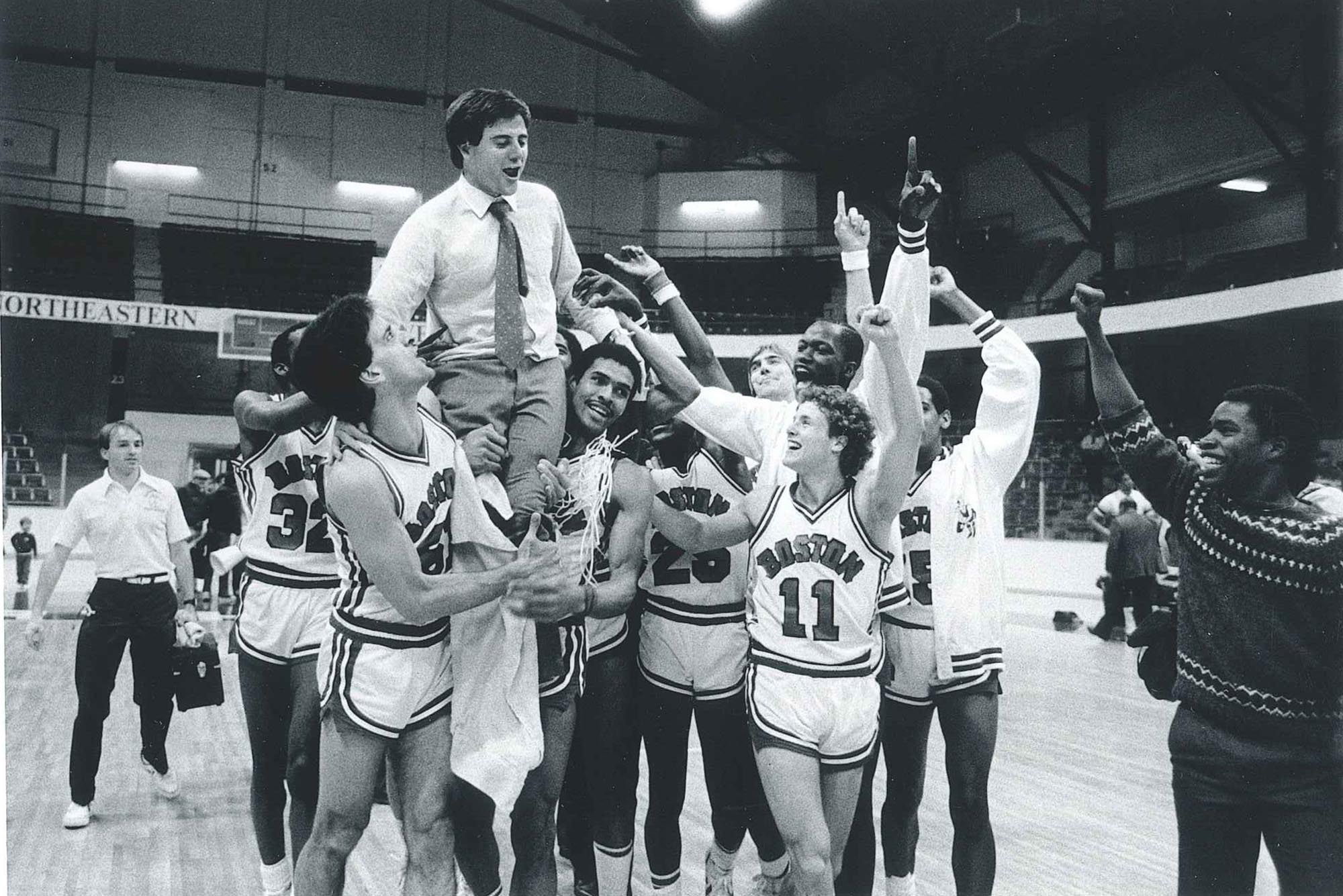 Books
When an Unknown Coach Named Rick Pitino Helped Lift BU Men's Basketball to New Heights
In this excerpt from the new book Boston Ball, chronicling the rise of college basketball legends Rick Pitino, Jim Calhoun, and Gary Williams, the author revisits the story of Pitino's surprise hiring at BU
Three of the biggest coaching names in the history of NCAA Division I men's college basketball—Rick Pitino, Jim Calhoun, and Gary Williams—got their starts coaching college hoops in Boston in the late 1970s and early 1980s. Combined, they have won more than 2,300 games and 6 national championships, and reached the Final Four in the March Madness tournament 13 times.
Before Pitino became the face of college basketball at Providence College, the University of Kentucky, and the University of Louisville, he started out at Boston University. Before Calhoun transformed the University of Connecticut into a national powerhouse, he cut his coaching teeth at Northeastern. And before Williams led the University of Maryland to its first national championship, he stormed the sidelines at Boston College.
Since those days, all three have been enshrined in the Basketball Hall of Fame in Springfield, Mass., and each went on to become coaching celebrities in the multibillion-dollar college basketball factory.
This fall, the University of Nebraska Press will publish a new book by Clayton Trutor, Boston Ball: Rick Pitino, Jim Calhoun, Gary Williams, and the Forgotten Cradle of Basketball Coaches. The following excerpt tells a piece of the story—Pitino's tenure as BU's head coach, from 1978 to 1983, when he led the Terriers to their second-ever NCAA tournament bid.