BU's Lu Lingzi Died in Marathon Bombings. Her Memorial Scholarship Keeps Student Dreams Alive
Says one student of his research: "I think this would be something that she would be happy with"
Scholarship
Ten Years after BU's Lu Lingzi Died in the Boston Marathon Bombings, the Scholarship in Her Name Keeps Student Dreams Alive
Says one student of his research: "I think this would be something that she would be happy with"
As ChatGPT astounds (and unnerves) the world, Zilu "Peter" Tang (GRS'23) has found his moment. Studying for a master's degree in artificial intelligence, he researches natural language processing, which gives ChatGPT its seemingly miraculous ability to field questions. Yet it and other AI systems can't be trained in "low-resource languages" that aren't spoken widely, lack large amounts of data, and, in some cases, are on the verge of extinction, Tang says.
"For example, Javanese…or Native American languages, or some language in Papua New Guinea," he says. "Traditionally, they have been in sort of low-resource communities, so because of that, there's not a lot of data online available." His research seeks ways to enable AI models to discourse in such languages, while alerting researchers that these cultures need help preserving their tongues: "By creating these translation systems—creating maybe educational texts or tutorials to learn these new languages—maybe the languages won't go extinct."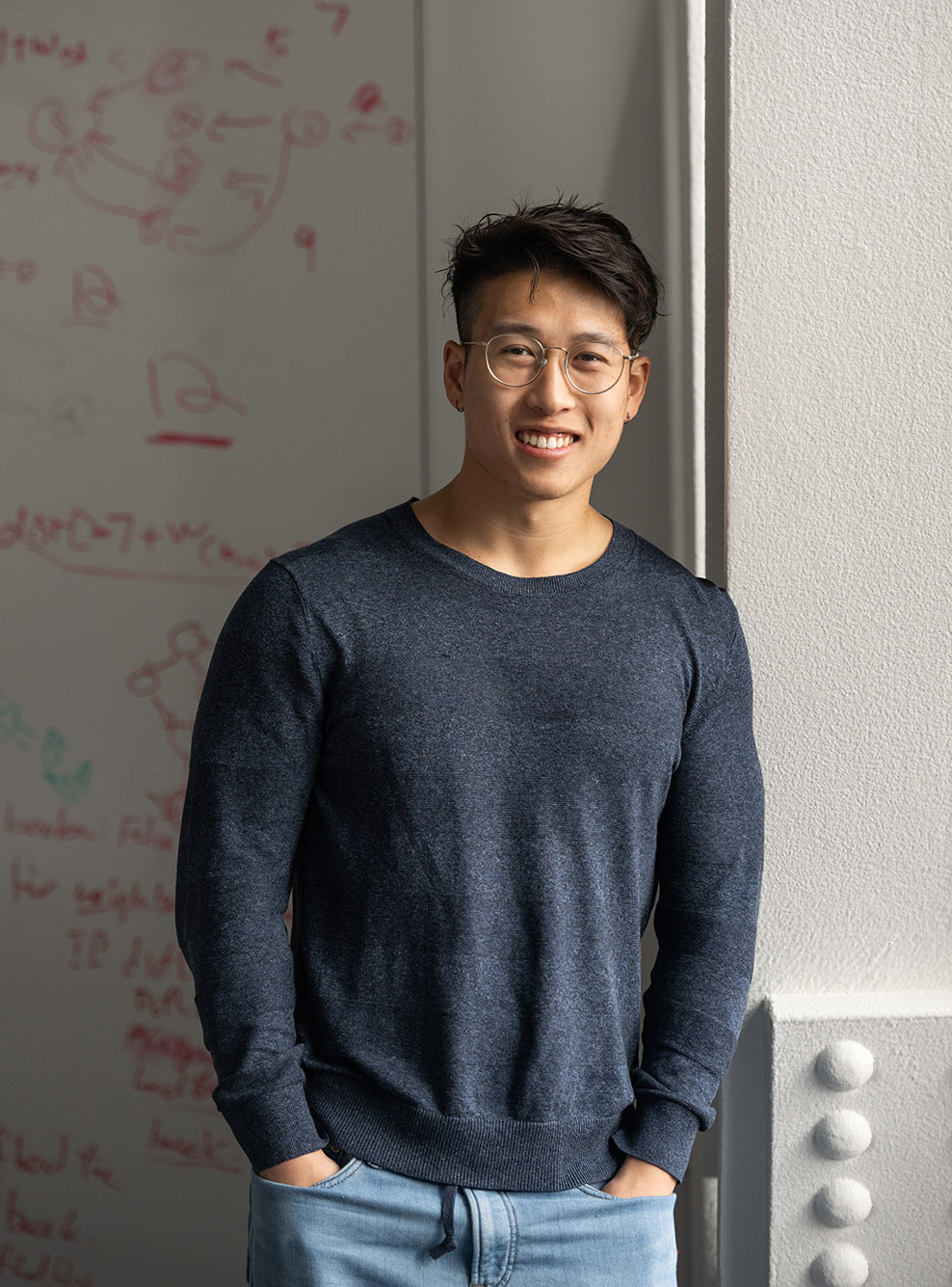 If Tang succeeds, it will be partly because of the assistance he received from Boston University's Lu Lingzi Scholarship, commemorating the Graduate School of Arts & Sciences student, from the Class of 2013, who was one of three people killed in the 2013 Boston Marathon bombings. The scholarship, created by the BU Trustees and donors from the University and globally, provides Tang full tuition remission and a $20,000 annual stipend for his work. Recipients—one international master's degree student each year—receive remission for the shorter of two years or their master's program duration.
Six students, including Tang, have attended BU through the Lu Lingzi Scholarship since 2015. "In the wake of such a horrific tragedy, people came together to create something beautiful and lasting," says Jeffery Berg, BU's director of national and international scholarships.
"I would have had to take out a huge loan" but for the scholarship, Tang says. "That would be a big burden."
The award means more to him than mere money: "Knowing the fact that this is a scholarship that came out of someone's life—that definitely makes me cherish this opportunity more, and sort of makes me realize that every experiment I run, or every day that I do research, I'm doing it for a purpose."
---

In the wake of such a horrific tragedy, people came together to create something beautiful and lasting.

---
He says even though he never met Lingzi, he likes to believe she would support his type of research aimed at increasing equality and access for low-resource communities.
"I don't know much about the ideologies of Lu to begin with," Tang says, "but I think this would be something that she would be happy with."
It certainly seems likely. Before bombers Dzhokhar and Tamerlan Tsarnaev took her life at just 23 with a pair of bombs that detonated near the marathon finish line on April 15, 2013, Lingzi, a BU statistics student, enjoyed savoring Ben & Jerry's, reveling in the nighttime views of the Charles River, and finding an interest in Christianity.
Dzhokhar Tsarnaev was sentenced to death for his role. (Police killed his older brother Tamerlan in a shootout days after the bombings.) The younger Tsarnaev's lawyers are seeking to void his death sentence amid a pause in federal executions by Attorney General Merrick Garland, who is reviewing capital punishment policies.
The Lu Lingzi Scholarship "has allowed many talented, passionate, and community-engaged international students to make the most of their time at BU and in the city of Boston, a city that, like the University, also showed incredible resilience and strength following the bombing," Berg says. "Looking ahead, it is really exciting to imagine how many more graduate students the scholarship will impact. It's a wonderful legacy, and among our prestigious University scholarships, it's one that we are truly honored to bestow every year."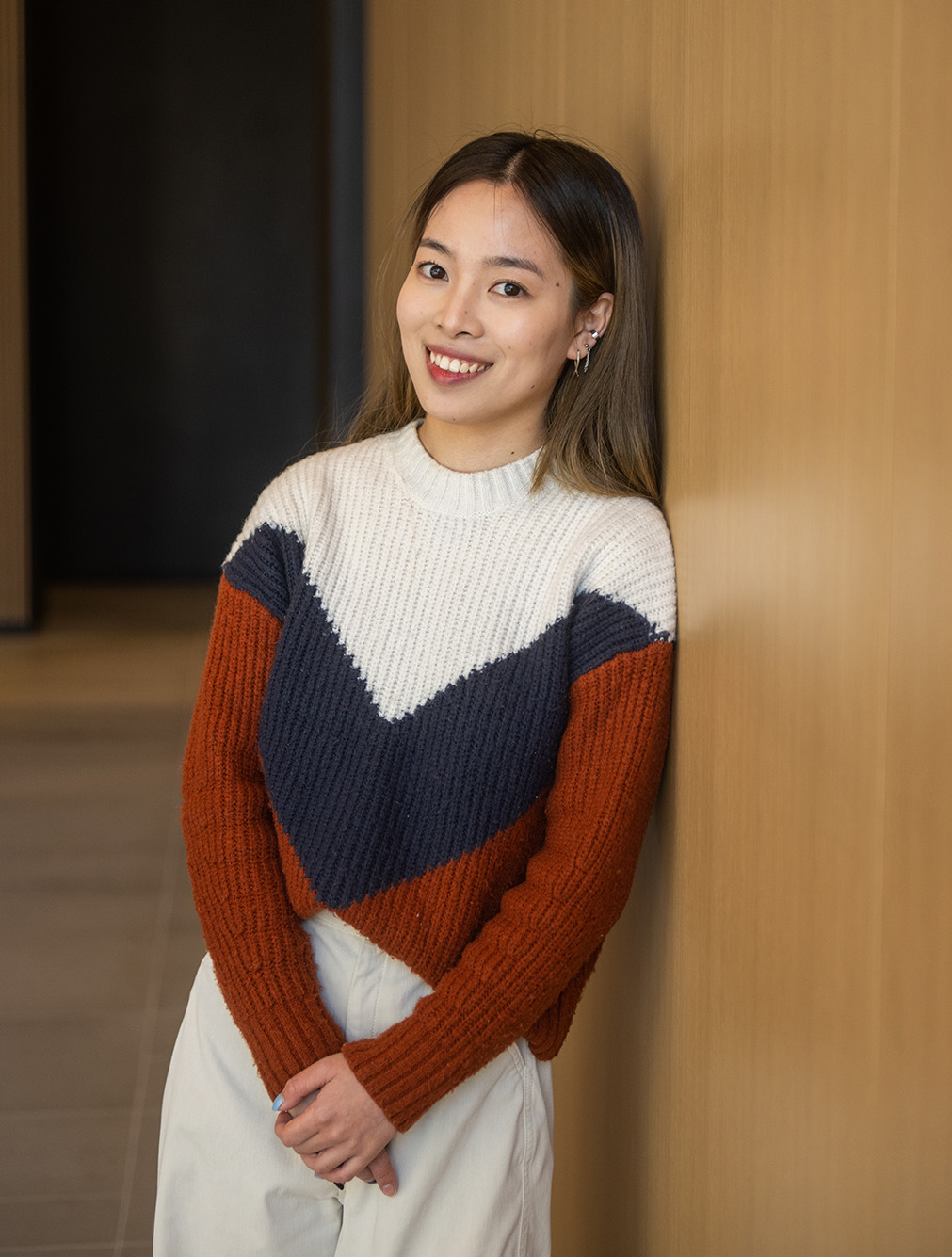 For Luyi Chen (Sargent'22, GRS'23), who is to receive her master's in nutrition in May, the scholarship meant not having to work part-time while studying to help defray her parents' spending on her education. Having worked as an undergrad, she knows the pitfalls of juggling a job and classes: "That would definitely take a lot of my leisure time, free time.… For now, I feel like study is the main part of my life, because [the] nutrition major is hard."
"When I worked in the dining hall, it was 15 hours" per week, she says. "It's really, really stressful, 'cause you have to balance two sides [work and study]. Especially working in the dining hall, you have to stand all the time; that makes your knee hurt so bad. I just really, really appreciate this opportunity for me" provided by the scholarship.
Chen, who aspires to be a registered dietitian, learned of the scholarship from a professor during her undergraduate senior year. "There's no way I can get it," she says she thought at the time. "But surprisingly, I got it." She pauses as she ponders her connection, via tragedy, to a fellow Terrier and Chinese woman: "It also comes with a responsibility to honor their memory by striving to excel in my academic pursuits, and to make a positive impact on the world around me. By inheriting a part of her spirit, I feel a connection to her legacy and a commitment to carrying it forward in my own way.""
Lu Lingzi Scholars are chosen from nominations by the deans of BU's schools and colleges. The criteria include English proficiency and academic skills as demonstrated by admission to BU.
This year's Boston Marathon marks the 10 year anniversary of the tragic Boston Marathon bombings that claimed the life of Lu Lingzi (GRS'13) and two others and injured hundreds more. The event impacted many members of the BU community. Anyone seeking confidential mental health counseling is urged to call 988, the National Suicide & Crisis Lifeline. BU students seeking confidential support can also reach out to Student Health Services; faculty, staff, and employee family members can contact BU's Faculty & Staff Assistance Office.