POV: Forced Displacement of Migrants Is Cruel and Inhumane—the United States Must Do Better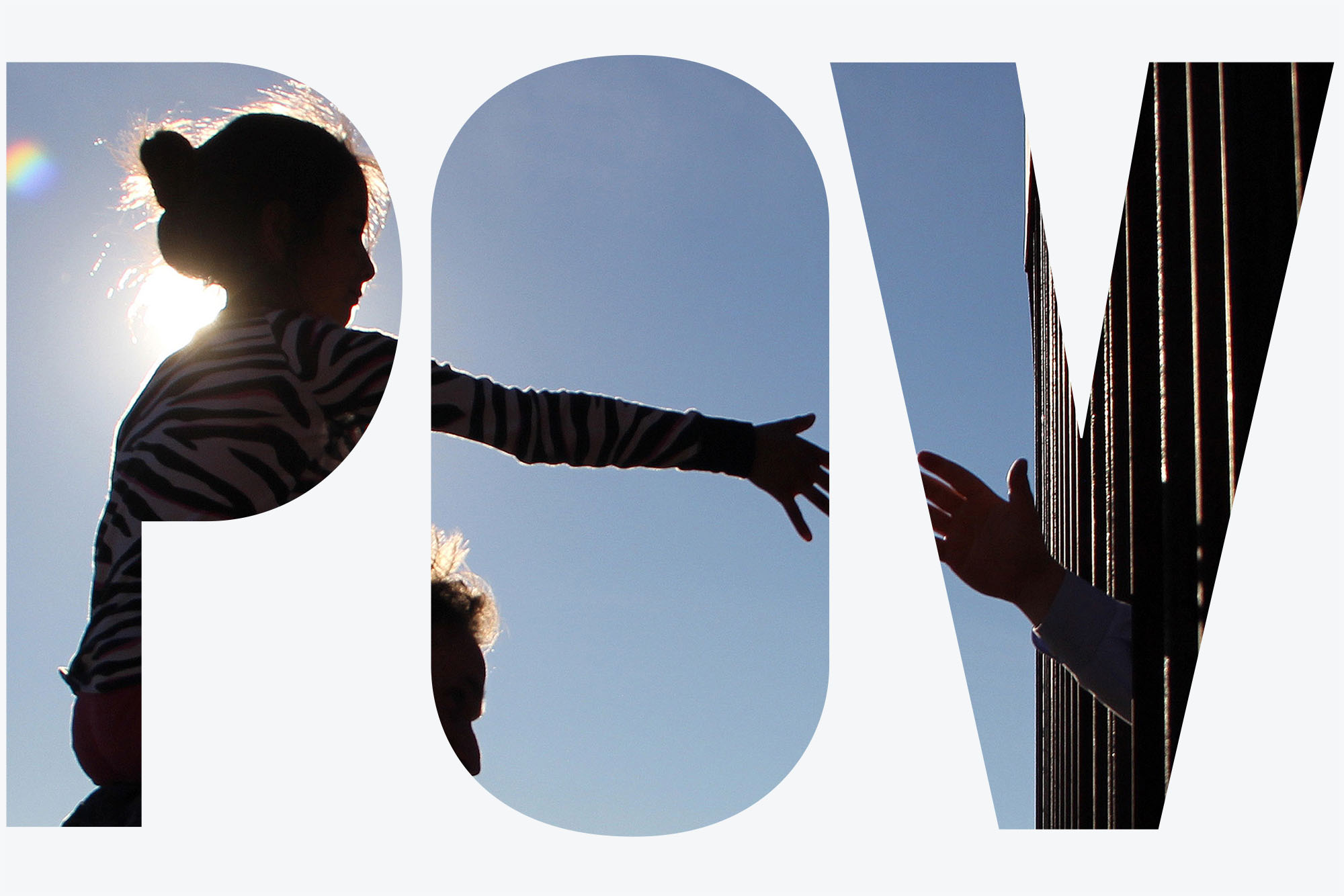 Voices & Opinion
POV: Forced Displacement of Migrants Is Cruel and Inhumane—the United States Must Do Better
Recent Supreme Court ruling shows "deliberate indifference to human suffering," BU physician says
Forced displacement of populations has reached unprecedented levels—topping 100 million people globally in 2022. Persons who have been forcibly displaced are human beings who have often experienced war, violence, persecution, and human rights abuses. Many have suffered atrocities that are impossible for most of us to comprehend. Some have harrowing stories of escape, only to be retraumatized by discrimination and poor conditions in the host country.
In a deeply disappointing ruling this past December, the Supreme Court allowed the cruel migrant expulsion policy (Title 42) to remain in effect pending further legal review, an embarrassing example of deliberate indifference to human suffering. Last month, the Biden-Harris administration announced new border enforcement measures which continue to exclude vulnerable asylum seekers. President Biden's message to migrants to "stay where you are and apply legally from there" is chilling and devoid of any understanding of the reality of seeking asylum.
As a physician, I see the impact of forced displacement every day in my refugee practice. I have listened to countless narratives of unspeakable suffering: the mother forcibly separated from her child after fleeing severe domestic violence; the man burned and mutilated with hot oil, rendering his hands unusable and his face disfigured; the woman who witnessed the rape and torture of her children and then watched her husband burn to death; the child whose spine was shattered by a bomb in a civil war; the woman whose genitals were burned and mutilated after she was shackled to a tree. These are a few of the reasons that people flee their homes. When we view people as "less than human," it is easier to look the other way and to legitimize horrific behavior such as the Native American genocide, slavery, and the barbarity of World War II.
---

When we view people as "less than human," it is easier to look the other way.

---
The United States' use of Title 42 to expel migrants seeking protection under the guise of public health is morally abhorrent, and our treatment of Haitian asylum seekers is just one example. Hundreds of thousands of Haitians have been displaced due to a fractured government and ongoing escalating violence, including murder and gang rape. Between September 2021 and June 2022, the Department of Homeland Security expelled over 26,000 Haitians seeking asylum (including children), despite horrific humanitarian conditions in Haiti.
Thankfully, the expulsion flights have slowed recently. However, the Biden administration has proposed the idea of holding Haitian migrants in Guantanamo Bay, Cuba, at a "refugee processing center." The idea of offshoring Black migrants to an isolated island housing a terrorist prison camp should be unthinkable, but it is not new. The United States held Haitians in the 1980s and 1990s at Guantanamo until this shameful practice was shut down.
US immigration policies, including Title 42, have fueled violence and inflicted suffering in border areas in Mexico. Asylum seekers have been forced into ad hoc encampments in inhumane conditions without protection—exploited by cartels and organized criminal gangs for kidnapping, rape, torture, and extortion. Human Rights First tracked at least 13,480 reports of murder, kidnapping, rape, and other violent attacks on migrants expelled to Mexico during the Biden administration.
Investigations have documented the physical and psychological toll on asylum seekers because of US policies, including PTSD, depression, anxiety, physical injuries, and the severe psychological harm to children.
First and foremost, protecting and restoring human dignity—the premise that every human being has intrinsic and equal worth no matter what borders they cross—is the only starting point from which we can imagine a solution to forced migration. We cannot address the immense challenges of global migration without acknowledging that each displaced individual is deserving of humanity.
Amid the suffering I have seen, I have also witnessed bright spots. My heart was warmed having observed ladies making tacos in their church basement and walking them across the border into Mexico day after day to feed hungry migrants. I am inspired by Syrian doctors I witnessed putting their lives at risk treating those injured and displaced by the Assad regime and by the heroic work of underfunded and understaffed local resettlement agencies. I applaud the Biden administration for rolling back many of the previous administration's cruelest policies and former Massachusetts Governor Charlie Baker for filing a bill to expand local strained resources for migrants, including local efforts to expand transitional housing.
However, this is not enough. We need comprehensive and coordinated services for displaced migrants and a complete renovation of our asylum system that is grounded in respect for human rights. We must fund, expand, and coordinate assistance from civil society to welcome migrants into our communities.
Local efforts are critical, but insufficient to address the needs of 100 million people worldwide. Stronger global leadership is needed, along with robust funding from wealthy countries, not only to provide aid, but also to develop sustainable solutions. Meaningful progress will require a seismic global mind shift rooted in human dignity and nondiscrimination. This is the only way to safeguard our collective humanity.
Sondra Crosby is a professor of medicine at the BU Chobanian & Avedisian School of Medicine and an associate professor of health law, ethics, and human rights at the School of Public Health. She can be reached at scrosby@bu.edu.
"POV" is an opinion page that provides timely commentaries from students, faculty, and staff on a variety of issues: on-campus, local, state, national, or international. Anyone interested in submitting a piece, which should be about 700 words long, should contact John O'Rourke at orourkej@bu.edu. BU Today reserves the right to reject or edit submissions. The views expressed are solely those of the author and are not intended to represent the views of Boston University.