One Year into the Russia-Ukraine War, What's Next?
Politics
 One Year into the Russia-Ukraine War, What's Next?
Two BU experts on what lies ahead for both countries and what the world will look like when the war ends
It's easy to give in to war fatigue, to tune out the bombings, killings, destruction, and politics. But one year after Russia invaded Ukraine, there is no end in sight, and the war's impact around the world continues to be staggering—and may even be worsening. Just this week, Russian President Vladimir Putin made a defiant speech hinting at an escalation of force, and US President Joe Biden paid a surprise visit to Ukraine in support of its president, Volodymyr Zelensky, before traveling to Poland, where he made a speech vowing continued US support of Ukraine.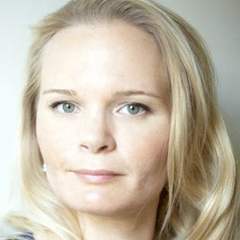 Energy costs, food prices, and economies have been impacted in the United States and globally. Both Ukraine and Russia have lost more than 100,000 lives, and millions of innocent Ukrainians continue daily to suffer the consequences of the war. And with both Germany and the United States agreeing to send military battle tanks to Ukraine, Russia has responded angrily, calling the decision "extremely dangerous" and declaring that it takes the conflict "to a new level of confrontation."
But if peace talks are not being considered, how long can this fighting go on, realistically? And what will the world look like when it's over?
With February 24 marking the one year anniversary of the Russian invasion, BU Today spoke with two authorities on European international relations: Kaija Schilde, the Jean Monnet Chair in European Security and Defense, an associate professor of international relations at the Frederick S. Pardee School of Global Studies, and director of BU's Center for the Study of Europe, and Igor Lukes a professor of history and of international relations in the College of Arts & Sciences and the Pardee School of Global Studies, who has written extensively about Central Europe, the Cold War, and contemporary Russia.
This interview has been edited and condensed.
Q
&

A
with Kaija Schilde and Igor Lukes
BU Today:
Most people assumed this war would be swift, that Ukraine would fall quickly to Russia, but here we are, a year later, with no end in sight. So where does Ukraine go from here?
Kaija Schilde: It's very clear that Ukraine is increasingly embedded with the formal membership of the European Union (EU). They are not becoming a member overnight, but its membership as a candidate was fast-tracked overnight. There are still details to work out. I can confidently predict a greater embeddedness, politically, culturally, economically, with the European state. The EU is a military entity, so that's complicated. There is no movement yet to make Ukraine a member, but there is a far greater embeddedness, which is meaningful. Ukraine will become powerful as a tech leader, a knowledge leader, an economic power, and it will become too big to fail, even though it will still be Russia's neighbor. It becomes a very successful version of a former Soviet state. I don't want to be overly optimistic. There has been huge infrastructure damage. But I just don't see a break from the embeddedness it's already achieved.
Igor Lukes: The two have entirely different tasks. Putin is in a better position. If he doesn't lose, he will have won. He will have won if he is not completely beaten. If he can hold on to Crimea, then he can claim he conducted some operations and acted in defense of those territories, and that perhaps not everything was achieved. His negotiated position is, I think, easier than those of the Ukrainians. For them to drive the last occupied Russian force out will be a very tall order.
BU Today:
And where does Russia go from here?
Schilde: This is not my area of expertise. I have concerns structurally with a Russian collapse, a refugee crisis in Russia, and the kinds of the things that will affect Russian people for decades. I don't think the Russian state will be able to fulfill its structural contract with its people. It's in a constructed bubble. That will run out. It is a fake reality that will run out. I remain deeply concerned about the stability inside Russia and its effect on Russian people, academics, and families.

Lukes: It's not just about Putin, but Putin is the actor that has harnessed the system's corruption the best because of his security and tools. He possessed a skill set and represented a part of these former Soviet tactics that had dirty tricks and used those tricks to capture the state. It's messy. It's not just about one person. It wasn't that long ago when the US and Russian states were trying to work well together, as recently as 2010. On defense. On counterterrorism. This narrative that this is a new Cold War—those messages are overstated. It's a dangerous time, but it's not impossible that relations could be repaired and that the Russian state could become a more normal actor in the world.
BU Today:
Are you surprised one year later that this is where the war stands and that it did not end sooner for Ukraine?
Schilde: I'm not surprised at all by where we are. I wasn't surprised when the war started; it's been a war that's gone on since 2014. If I was surprised, I was surprised by 2014, after Sochi, when Russia occupied Crimea. That surprised me. I am a little less surprised than my contemporaries. I was concerned about Russian expansion and foreign policy for a while. I wasn't surprised Russia tried to go for Kiev, and did not contain its war to Eastern Ukraine. If you look at what Putin was saying, it was about eliminating Ukraine as a sovereign entity. None of that aligned with small conflicts. It aligned with decapitating the government. It was shocking and horrifying last February, but not that surprising.

Lukes: I am having genuine difficulty answering this question. I'd love to give a clear-cut answer with clarity, and yet I have to put myself on top of a fence. On the one hand, of course I was surprised by the ability and incredible courage of Ukrainians to be able to withstand the onslaught. But at the same time, I had heard from various contacts about the training that had been taking place, mostly conducted by highly qualified American personnel, and I believed and hoped that their sense of pride in the potential they sensed in their Ukrainian students was real. That there was something to it. I was really encouraged and pleased by the displays of heroism on the part of Ukrainians. And at the same time, I was not that surprised. I know the Ukrainian military and special services had traveled a long way up from the days of 2014 and Crimea.

But to your actual question, about longevity, I am not surprised at all. It's been a mechanized ground war. There are a lot of resources here. A lot of military assistance from the US and on the part of the European Union. The EU itself is also sending close to $5 billion in euros. It is generating tools of military force as an entity. Those have been a huge factor. But the actual resources and power of Ukraine has shown the surprising power of its homegrown weapons, weapons people didn't even know about. And it has shown it is savvy in buying other technologies, and it's been savvy in its military training.
BU Today:
Can you talk more about power, and who has it in this war?
Schilde: People don't really understand what power is. We still, as armchair analysts, make very linear predictions.
BU Today:
It seems like we overestimated Russia's power and underestimated Ukraine's power.
Schilde: Absolutely. I am not saying everyone was wrong. I think we don't see enough power variation in the world. We just don't have nuanced ways of understanding what power is. I am teaching a class called Money, Guns, and Power. Looking at it in a less geopolitical way. 

Russia went into this war claiming it was an operation against Nazis and pedophiles and drug dealers. If this is how you paint your opponent, the only solution comes from the barrel of the gun. I just don't see how we get here. Putin talks about Nazis, but he has other people who go farther, and talk about the devil and Satan. Those labels are religiously loaded. If you think you are Jesus and the other guy is Satan, how can there be a conference for dialogue?
BU Today:
Does that mean you are not optimistic there could be negotiations at some point?
Lukes: Putin believed he'd be able to take Kiev in a matter of days. Here we are a year later; you'd have to be blind to not see that the president miscalculated. But I would not fall into the pit of thinking he is in a corner. This is what he wants us to think—a nuclear superpower, his finger gets twitchy on the button—'You don't know what I am going to do if I am in the corner.' I don't think Putin has any redlines, but he wants us to think there are redlines.

As long as Putin is at the top of the pyramid of Russian power, I don't see a plausible, viable solution that would be acceptable to him and the Ukrainians and their western allies. He is a war criminal—it needs to be mentioned. He has conducted a form of genocide in Ukraine. The only way we move toward peace is by providing all supplies to Ukrainians and spelling out explicitly that Putin is a war criminal, and that with him in power there can be no solution acceptable for Russia.
BU Today:
Did you agree with the decision to send tanks to Ukraine, knowing it could escalate tensions?
Lukes: It will stabilize the situation, on the contrary. I am very proud of NATO. NATO has performed brilliantly.