New Music October 2023: Local Boston Concerts, New Album Releases
October sees new albums from Taylor Swift and the Rolling Stones, and Maluma takes the stage at Agganis Arena
New Music
What's Hot in Music This Month: New Albums, Local Concerts
October sees new albums from Taylor Swift and the Rolling Stones, and Maluma takes the stage at Agganis Arena
Welcome back, Terriers, to our monthly column, What's Hot in Music This Month.
With the semester in full swing and midterms upon us, what better way to unwind than with some new music or an exciting concert? We've got a roundup of some of the incredible albums and showstopping performers coming to Boston in October. The Rolling Stones release their first new album in 18 years (that's right—18 years) and Taylor Swift returns with the rerecorded "Taylor's Version" of her 2014 classic 1989. Plus, pop star Kim Petras is coming to MGM Music Hall at Fenway and Maluma will tear up the stage at Agganis Arena.
New releases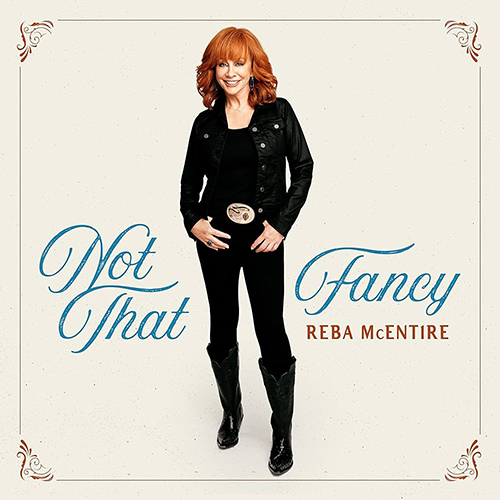 Not That Fancy: Simple Lessons on Living, Loving, Eating, and Dusting Off Your Boots (book) and Not That Fancy (album), Reba McEntire
Beloved country music icon Reba McEntire has an exciting double feature arriving October 6: her new book Not That Fancy: Simple Lessons on Living, Loving, Eating, and Dusting Off Your Boots, plus a new companion album. McEntire's book is photo-driven, the country superstar sharing some of the guiding principles and behind-the-scenes moments from her life, as well as some of her favorite comfort food recipes. The album, simply titled Not That Fancy, features stripped-down arrangements of some of McEntire's career hits, like "If You See Him, If You See Her," featuring Brooks & Dunn, "Fancy," and "Does He Love You," featuring the incomparable Dolly Parton. The album also contains one new song and three previously unreleased acoustic tracks.
---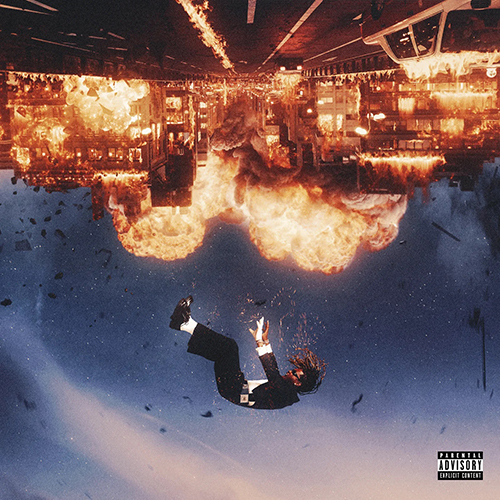 Though he rose to stardom as one third of the rap group Migos, Offset has made a name for himself as a solo artist after his 2019 debut album Father of 4 landed on Billboard 200's top 10. On October 13, he'll return with his sophomore project, Set It Off, featuring hip-hop heavyweights like Travis Scott, Chloe Bailey, and Future. The first single, a duet with his wife, Cardi B, called "Jealousy," features an introduction by the one and only Jamie Lee Curtis, who won an Academy Award this year for her work in Everything, Everywhere, All at Once. The album is sure to deliver the hits fans know and love from the Georgia rapper.
---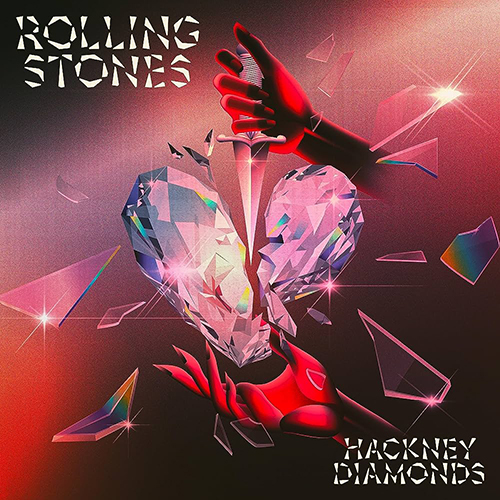 Hackney Diamonds, The Rolling Stones
It's been 18 long years since we've gotten a new original album from these rock and roll legends, but that wait comes to an end October 20. Hackney Diamonds is also the first album from the band since the death of drummer Charlie Watts two years ago. The project has been in progress since 2020, with work on the album delayed because of the pandemic. The single "Angry" shows that the rockers haven't lost their gift for making stellar music. Will Hodgkinson, the pop music editor of England's The Times, proclaims Hackney Diamonds the "best Rolling Stones album since 1978." The band marked their 60th anniversary last year, and this album is proof they've still got it.
---
Chronicles of a Diamond, Black Pumas
After their critically acclaimed 2019 debut album, psychedelic soul duo Black Pumas proved they're ones to watch. Chronicles of a Diamond is their highly anticipated sophomore album, and going into the recording process, singer-songwriter Eric Burton and guitarist-producer Adrian Quesada were heavily influenced by their live shows, which Burton has referred to as "electric church." The gospel-esque harmonies and catchy guitar riffs on the album's first single, "More Than a Love Song," beautifully complement Burton's vocals. Burton says the song was also inspired by his Uncle Steve's advice: "Life is more than a love song, it's more than a fantasy." The album, which drops October 27, is sure to be a new modern classic.
---
1989 (Taylor's Version), Taylor Swift
Record-breaking superstar Taylor Swift is back with another rerecorded album. This time, it's her 2014 classic 1989, which won three Grammy awards at the 2015 ceremony, including the big one, Album of the Year. The "Taylor's Version" of this album features all 16 tracks from the original album, plus 5 previously unreleased tracks Swift unlocked from her "vault." Fans will have a chance to experience the updated production and vocals of classic hits like "Shake It Off," "Style," "Blank Space," and many more. 1989 (Taylor's Version), named after the megastar's birth year, lands October 27, just a couple of weeks after her Taylor Swift: The Eras Tour film hits theaters for one weekend only. Swift has a big month ahead of her, and we're here for it.
---
Upcoming concerts
Kim Petras
With not one, but two albums released this year, Kim Petras seems to be everywhere. The Grammy-winning pop singer is embarking on her Feed the Beast World Tour in support of her debut album of the same name. Plus, to the surprise and delight of her fans, just a few weeks ago she released a previously shelved—and partially leaked—project titled Problematique. With so much new material and over six years of experience in the industry, Petras and her upcoming tour are a force to be reckoned with.
Maluma
After more than a decade in the game, Maluma gets better with each passing year. The Colombian rapper and singer released his debut album in 2012. On his latest album, 2023's Don Juan, featuring tracks rooted in various sounds, like reggaeton (one of Maluma's musical roots) and electronic pop, he takes listeners on a genre-spanning journey. He's called his Don Juan tour his "most ambitious concert production yet," and you won't want to miss it.
BIA
Rapper, singer, and Medford, Mass., native Bia is one of the music industry's rising stars. Her "Whole Lotta Money" remix with rap royalty Nicki Minaj broke the top 20 on the Billboard Hot 100, plus she recently performed with Busta Rhymes on Good Morning America's weeklong Hip-Hop Turns 50 series. Bia is surely a versatile talent, and you have a chance to experience the Really Her tour later this month when she performs at Paradise Rock Club.
Lady A
With five Grammy awards under their belts, country trio Lady A are seasoned musicians and performers. Since forming in 2006, Lady A—Hillary Scott, Dave Haywood, and Charles Kelley—has seen immense success with hits like 2009's "Need You Now" and 2011's "Just a Kiss." You can see the multiplatinum band in person when they take the stage at MGM Music Hall at Fenway, in support of their 2021 album What a Song Can Do.
Joji
After shooting to stardom with hits like "Slow Dancing in the Dark" and "Glimpse of Us," Joji has made a name for himself as one of Gen Z's favorite songwriters. The Japanese R&B artist is known for his expansive and progressive live performances, which are really more like all-encompassing experiences than shows. His Pandemonium tour comes to Boston just days before his new album, Smithereens, hits the shelves on November 4. It's an exciting time for Joji fans.
This Series
Also in
November 30, 2023

October 31, 2023