New Music May 2023: Local Boston Concerts, New Album Releases
May highlights include new albums from Ed Sheeran and the Dave Matthews Band, local concerts by Styx, Janet Jackson
New Music
What's Hot in Music This Month: Local Concerts, New Releases
May highlights include new albums from Ed Sheeran and the Dave Matthews Band, local concerts by Styx, Janet Jackson
Welcome back, Terriers, to our monthly column "What's Hot in Music This Month."
As the semester comes to an end, we're bringing you our roundup of the most exciting releases and concerts coming to you in May. So take a break from studying to check out one of these new albums or catch a local show before heading home for the summer. Without further ado, let's get into it, Terriers!
New releases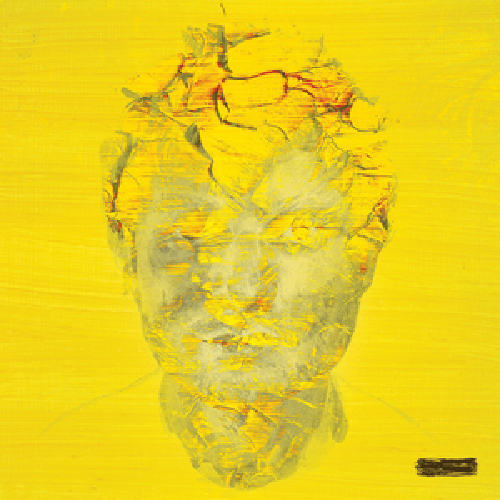 After embarking on a record-breaking world tour, singer-songwriter and pop icon Ed Sheeran returned on May 5 with a much anticipated new album, Subtract. In what may be his most personal work yet, Sheeran reflects on an extremely tumultuous time in his life. The album's first single, "Eyes Closed," sees the Grammy Award-winning artist grieving the loss of his best friend, Jamal, who was "like a brother" to him. "But I lost more than just my friend," he sings. "I can't help but missin' you." It's a heartbreaking entry point to an album Sheeran calls a "trapdoor into my soul."
---
The Album, Jonas Brothers
Following their chart-topping 2019 reunion album Happiness Begins, the Jonas Brothers are back May 12 with their new record, simply titled The Album. The pop trio has a string of hits under its belt, but The Album charts new sonic territory. The brothers say they found inspiration for their new album from the 70s pop they grew up listening to, including the Bee Gees, Boston, and Stevie Wonder. "Wings," the record's lead single, is the perfect summer jam, and The Album is packed with more bops from one of pop's leading bands.
---
Walk Around the Moon, Dave Matthews Band
The legendary folk-rock band is celebrating the release of their tenth studio album on May 19. It's been over 30 years since the band launched. Since then, they've perfected the stadium-rock sound that catapulted them to fame and cultivated a dedicated fanbase. Walk Around the Moon shows they're still at the top of their game. The album features "Break Free," a track that's been played live since 2006 but never officially been released. Whether you're a day-one fan or you've never heard a Dave Matthews Band song before, Walk Around the Moon is sure to impress.
---
Broken by Desire to Be Heavenly Sent, Lewis Capaldi
The "Someone You Loved" singer is back with his sophomore album, Broken by Desire to Be Heavenly Sent. He's known for his deeply emotional and personal songs about heartbreak—but really, is he okay? The Scottish singer/songwriter's music has resonated with many fans since his debut album, Divinely Uninspired to a Hellish Extent, dropped and made him a star. Broken by Desire is another deep dive into Capaldi's soul, this time incorporating some bouncy pop production elements. "I'd rather hear how much you regret me and pray to God that you never met me than forget me," Capaldi sings on the single "Forget Me." Get your tissues ready: The album comes out May 19.
---
My Soft Machine, Arlo Parks
Grammy-nominated artist Arlo Parks returns with her second studio album, My Soft Machine, on May 26. The alternative singer-songwriter rose to fame with her 2021 debut, Collapsed in Sunbeams, a warm and vulnerable mix of songs and spoken word poetry. At 22, Parks has a voice that transcends age. "Weightless," the record's first single, tells the story of a relationship in decline and all the contradictory feelings that come with it. "You're closed off, I'm so drained," Parks sings. "But I sparkle in the rare case that you tell me I'm your sunray." Complete with polished, sleek instrumentation, My Soft Machine is sure to be another solid entry in the rising star's discography.
---
Upcoming concerts
A Night with Styx
Iconic rock band Styx is set to rock the MGM Music Hall at Fenway stage on May 12. Formed in Chicago in 1972, the multi-platinum band has been putting out hit after hit for over 50 years, incorporating hard rock and pop to create a progressive sound that's still fresh decades later. Sing all your favorite classic Styx songs at "A Night with Styx."
Yaeji
Yaeji released her full-length debut album at the beginning of April and was met with glowing critical reviews. The Brooklyn-based artist has created her own brand of music, combining house music and hip hop with classical music and jazz to make With a Hammer. The record features lyrics in both English and Korean. Now, she's touring to promote the new album and happily, Boston is among the cities she'll be performing in. She promises to electrify the stage at Big Night Live on May 17.
Janet Jackson
The one and only Janet Jackson is gracing the stage at the Xfinity Center in Mansfield in a don't-miss performance. An icon in the truest sense of the word, she uses her music to break down gender and racial barriers. Jackson is known for her elaborate, exciting performances, and her May 19 show is sure to be packed with surprises and endless entertainment.
joan
This pop duo from Little Rock, Ark., has the kind of sound that immediately transports you to a summer day. Fresh off releasing their debut album superglue in April, musicians Alan Benjamin Thomas and Steven Rutherford are coming to town May 20. The show is sure to be packed with the infectious hooks and danceable instrumentation joan is known for. Who can resist dancing to a song like "simple," the sonic equivalent of June sunshine?
Indigo De Souza
The 25-year-old singer/songwriter doesn't hold back on her new album, All of This Will End, her second studio album. The songs provide further proof that she is one of the indie pop's rising stars. Her voice is piercing and instantly engaging, coupled with beautiful and emotionally packed lyrics. Music like hers begs to be heard live, and lucky for us, she's coming to rock the Royale on May 22.