New Music July 2023: Local Boston Concerts, New Album Releases
Taylor Swift releases her new re-recording, Speak Now (Taylor's Version), and Barenaked Ladies are set to rock Leader Bank Pavilion
New Music
What's Hot in Music This Month: Local Concerts, New Releases
Taylor Swift releases her new re-recording, Speak Now (Taylor's Version), and Barenaked Ladies are set to rock Leader Bank Pavilion
Welcome back, Terriers, to our monthly column "What's Hot in Music This Month."
Summer is in full swing. We hope you're enjoying the sun and taking some time to relax and unwind. July is stacked with lots of exciting music releases and some notable local concerts. Global superstar Taylor Swift drops Speak Now (Taylor's Version), British singer-songwriter Mahalia releases her second studio album, IRL, and Louis Tomlinson is performing at MGM Music Hall. So get out your earbuds and order your tickets, because July promises to be an exciting month.
New releases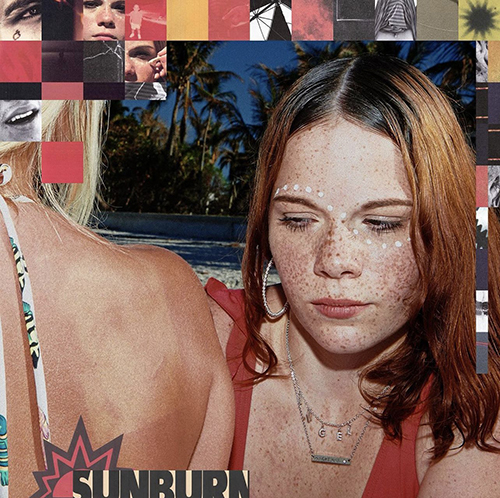 Dominic Fike shot to popularity with his 2018 breakout single "3 Nights," before releasing his first album, What Could Go Wrong in 2020. Two years later he was cast as Elliot in the second season of HBO's Euphoria. His indie sound has become a favorite with fans across the globe and the first single from his new album, Sunburn, "Dancing in the Courthouse," is a dance-worthy jam, accompanied by guitar. "We make the wind our wings by raising our arms," Fike sings. Between the 27-year-old performer's voice and his talent for writing fun and relatable songs, Sunburn is sure to be a perfect summer soundtrack. Fans can look forward to hearing all of Sunburn on July 7.
---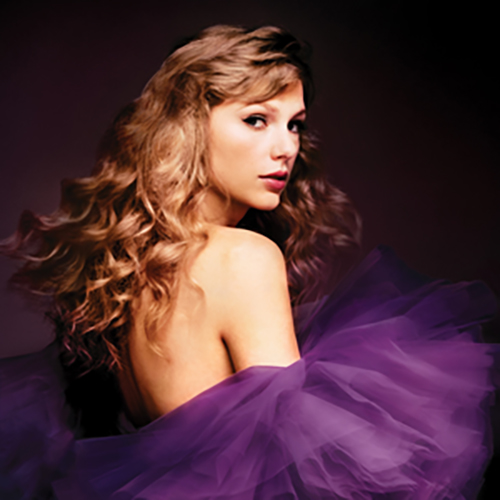 Speak Now (Taylor's Version), Taylor Swift
In the midst of her record-breaking Eras Tour, Taylor Swift is taking us back to 2010 with a re-recorded version of her third studio album, Speak Now. Featuring all-new vocals and production, along with six previously unreleased "Vault" tracks, Speak Now (Taylor's Version) brings us one of the world's brightest stars revisiting the music that made fans fall in love with her more than a decade ago. All of the songs are written exclusively by Swift and the album features collaborations with popular artists such as Hayley Williams of Paramore fame and Fall Out Boy. So drop everything: Speak Now (Taylor's Version) arrives July 7.
---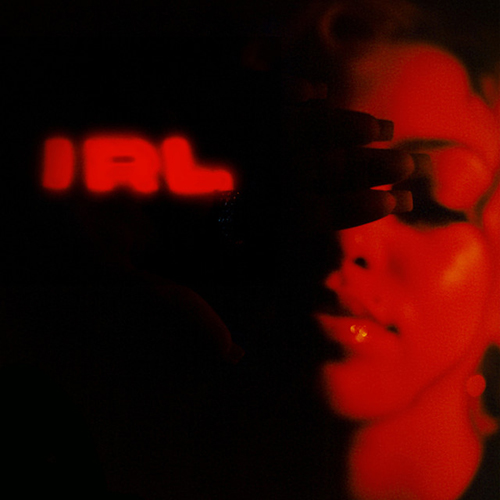 Singer-songwriter Mahalia releases her second studio album, IRL, on July 14. The 25-year-old British artist went viral back in 2017 when her live performance of her debut single "Sober" racked up millions of views on YouTube (to date, it's notched a whopping 66 million views). Her genre-bending style incorporates aspects of R&B, soul, and even dancehall, resulting in a unique body of work that keeps listeners guessing. "Terms and Conditions," the alluring and confident first single from IRL, where Mahalia lays out her requirements for a lover, is infectious and uplifting and a very exciting peek into what is sure to be an album packed with the progressive, Mahalia-specific sound her fans love.
---
Starcatcher, Greta Van Fleet
This Grammy-winning American rock band drops their much-anticipated new album Starcatcher on July 21. Greta Van Fleet has cultivated a dedicated following since they launched in 2012, drawing fans of hard rock, blues rock, and progressive rock. "Sacred the Thread," the album's second single, prominently features Josh Kiszka's soaring vocals and the band's modern rock sound, driven by guitarist Jake Kiszka, bass Sam Kiszka, and drummer Danny Wagner. Starcatcher is a rock fan's dream from one of the leading bands of our time.
---
Post Malone has dominated the radio waves since his breakout song "White Iverson" in 2015, and now he's back with his fifth studio album, Austin. In an Instagram post, Malone calls the album "some of the funnest music, some of the most challenging and rewarding music for me, at least." Austin features the hit "Chemical," a genre-bending song complete with the infectious pop chorus that made Malone a mainstream star along with pop-rock instrumentation that makes the song an instant earworm. The full album drops July 28 and it's sure to be packed with more sensational tracks.
---
Concerts
Erykah Badu
Grammy award–winning artist Erykah Badu—the "Godmother of Soul—performs at TD Garden July 7. The singer/songwriter/ producer/actor has had a remarkably successful career since the release of her first album, Baduizm, in 1997. Today she is one of the country's leading R&B and neo-soul voices. Reuniting with fellow Soulquarian member Yasiin Bey—commonly known by his stage name, Mos Def—Badu is bringing her Unfollow Me tour to one of the biggest venues in Boston for a concert that promises to be full of surprises.
Alicia Keys
Since her debut album, 2001's Songs in A Minor, Grammy award–winning superstar Alicia Keys has been creating popular, soulful R&B music. Who doesn't know all the words to her 2012 smash hit "Girl on Fire"? Keys' career is a masterclass in staying true to yourself and your musical vision. This singular artist is even better live, so don't miss a chance to see her when she takes the stage at TD Garden on July 9.
Barenaked Ladies
After making a name for themselves, first in their native Canada and then in the United States, as an alt-rock band with a quirky style and wit, Barenaked Ladies is coming to Boston with their Last Summer on Earth tour. The band broke into the American mainstream with their 1998 album Stunt and has seen widespread success, selling more than 15 million albums and earning two Grammy nominations. With supporting acts Five for Fighting and Del Amitri, Barenaked Ladies are gearing up for a show-stopping performance you won't want to miss at Leader Bank Pavilion on July 9.
T-Pain
Since his debut in 2004, this multitalented rapper, producer, and singer-songwriter has proven a force to be reckoned with. T-Pain forged his own unique style, popularizing the use of Auto-Tune, a pitch-correcting audio processor technology that alters and measures pitch in vocal and instrumental recordings. The two-time Grammy winner will be taking the MGM Music Hall stage on July 12 in support of his Escape from WISCANSIN tour. You don't want to miss this once-in-a-generation artist for what is sure to be a fun night.
Louis Tomlinson
The former One Direction member is bringing his Faith in the Future World Tour to MGM Music Hall at Fenway on July 25. His recent album went number one in the UK and has been praised for showcasing a more assured and confident sound from the singer. Tomlinson is a seasoned performer, having gotten his start on the British version of The X Factor in 2010 before forming One Direction with four other contestants a year later. The band, as everyone knows, went on to become one of the most popular boy bands in history. Tomlinson's most recent solo album, Faith in the Future, released last November, debuted at number four in the UK and number five in the United States. Get ready to cry and dance at the same time.
This Series
Also in
November 30, 2023

October 31, 2023