New Music August 2023: Local Boston Concerts, New Album Releases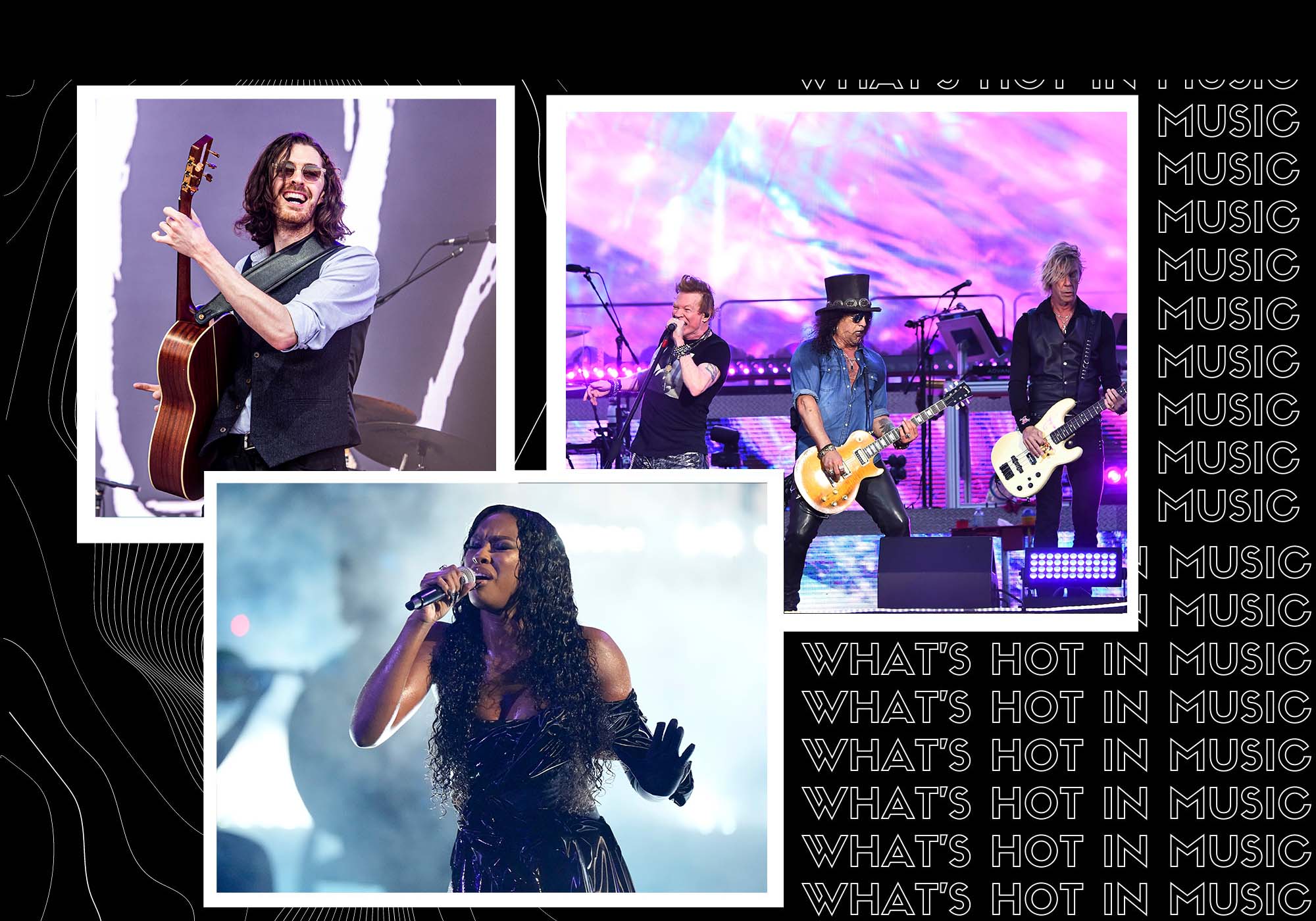 NEW MUSIC
What's Hot in Music This Month: New Releases, Local Concerts
A new album from Hozier, plus an all-star performance from Lionel Richie and Earth, Wind & Fire at TD Garden
Welcome back, Terriers, to our monthly column "What's Hot in Music This Month."
We hope you're enjoying your last few weeks of summer. Even though the city is quieter than usual, with many residents on vacation and most students gone for the summer, the month of August is packed with exciting shows headlined by boldface names. Lionel Richie and Earth, Wind & Fire are coming for a star-studded performance at TD Garden, Sam Smith is bringing the pop bangers you love to the stage, and Reneé Rapp is releasing her debut album. And did we mention the new albums dropping from Hozier and Jon Batiste?
Without further ado, here are the new releases and local concerts you need to know about.
New releases
After four years, Hozier (the stage name of Irish singer-songwriter Andrew John Hozier-Byrne) is returning to the music scene with his new album, Unreal Unearth on August 18. Since skyrocketing to fame with his 2013 smash "Take Me to Church," the musician has cultivated a dedicated fanbase with his vivid and poetic writing style and buttery-smooth vocals. His music is like a waking dream, and the previously released song from the new album, "Eat Your Young," reveals an acceptance of the finite nature of relationships, and life: "If there was anyone to ever get through this life with their heart still intact, they didn't do it right." The sentiment is perfectly captured by the album art: Hozier's shining grin peeking through dirt.
---
This multitalented star of stage and screen releases her new album on August 18. Following her success as Regina George in the Broadway musical Mean Girls and Leighton in Max's comedy-drama series The Sex Lives of College Girls, Rapp has now turned her focus to the music industry, where she's making a name for herself as one of Gen Z's most talented songwriters. Snow Angel's first single, the title track, is an explosive piano ballad featuring Rapp's signature layered harmonies, which immediately transport you to a frosty forest while breaking your heart. Though it's her debut album, Rapp has already demonstrated an ability for crafting relatable, catchy songs with an old soul sound. Snow Angel is sure to take your breath away.
---
World Music Radio
Jon Batiste
Jon Batiste can really do it all: winning the 2022 Grammy Award for Album of the Year, co-composing the 2020 Pixar film Soul, which earned him a 2021 Academy Award, and snagging a 2022 Emmy nomination for his work as bandleader and music director of The Late Show with Stephen Colbert. He's truly a one-in-a-generation talent, and he's now out with a new album, World Music Radio, debuting August 18. This is no typical album; Batiste said on Instagram that it's a "concept album that takes place in the interstellar regions of the universe," with the fictional interstellar guide Billy Bob Bo Bob accompanying listeners on a unique sonic journey. With talented collaborators like Lana Del Rey, Lil Wayne, and Jon Bellion, World Music Radio promises to shake up the entire music industry…and the universe.
---
Stop Making Sense (Deluxe Edition)
Talking Heads
Later this year, the groundbreaking and universally acclaimed 1984 concert film Stop Making Sense is returning to theaters in a 4K remaster, courtesy of film production and distribution company A24. To celebrate the 40th anniversary of the performances, Talking Heads is releasing a deluxe live recording on August 18, complete with remastered versions of the songs you love, along with two previously unreleased tracks, "Cities" and "Big Business/I Zimbra." And for the first time ever, the full Stop Making Sense concert will be pressed on vinyl, perfect for fans and collectors. Whether you've been a fan of the band since their formation in 1975 or you're new to their music, this is a recording you'll want to hear.
---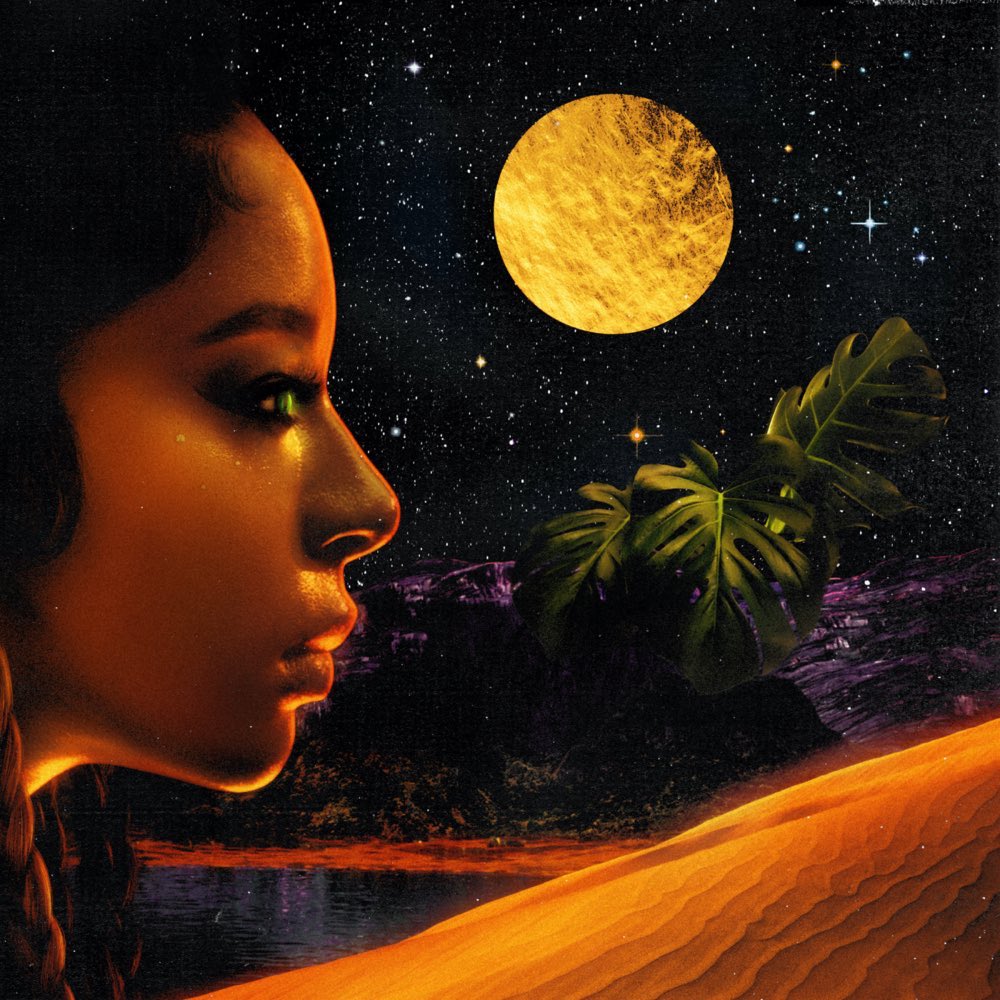 Victoria Monét has an incredible gift for crafting songs. She's behind some of your favorite pop and R&B hits, with writing credits on Ariana Grande's "thank u, next" and "Be Alright," as well as "Ice Cream" by Blackpink and Selena Gomez. On August 25, she's following up her critically acclaimed 2020 record JAGUAR with even more exceptional music: case in point, "On My Mama," a promotional single that Monét calls a "soundtrack to positive affirmations." You may recognize part of the song as an interpolation of Charlie Boy's 2009 hit "I Look Good," but Monét puts her own spin on the classic. She never disappoints, and her years of experience in the music industry are evidenced in the album's polished and refined sound. This is an artist with a massive talent and JAGUAR II is shaping up to be a highlight of the year.
---
Concerts
Sam Smith
Global superstar Sam Smith is bringing their top-10 album Gloria to life at TD Garden with Sam Smith: Gloria the Tour. From their meteoric rise to fame in 2014 with massive hits like "Stay with Me," "Latch," and "I'm Not the Only One," Smith has quickly earned a reputation as a mainstay of pop music. And for good reason. Their discography is full of instant earworms, like the number-one smash—and winner of the 2023 Grammy award for Best Pop Duo/Group Performance—"Unholy," featuring Kim Petras. With a slew of catchy pop records under their belt, Smith is sure to bring the party with Gloria the Tour.
Coco Jones
R&B has a new princess. After breaking into the mainstream with the Disney Channel's 2012 movie Let It Shine, Coco Jones has made a name for herself through her gorgeous vocals and authentic lyrics. Just listen to "ICU" off her 2022 album What I Didn't Tell You, a confessional ballad highlighting her soaring vocals and exceptional melodic construction. With a voice like hers, I'd listen to Jones singing the dictionary—she's just that good. She'll be at Paradise Rock Club on August 8. You don't want to miss this.
Lionel Richie and Earth, Wind & Fire
This concert has an all-star lineup featuring two legendary acts who have joined up for their "Sing A Song All Night Long" tour, a performance packed with the classics you love, plus the deep cuts you need to hear. Lionel Richie has been a household name since his days with the Commodores, and Earth, Wind & Fire has been producing hit after hit since 1971. From Richie's "All Night Long (All Night)" to Earth, Wind & Fire's "Boogie Wonderland," you'll be singing and dancing the night away at TD Garden on August 11.
5 Seconds of Summer
Modern boy band royalty 5 Seconds of Summer (commonly known as 5SOS) is coming to tear the roof off MGM Music Hall at Fenway. 5SOS has perfected the edgy boy band aesthetic, and their exceptional catalog of hits lives up to their reputation. "She Looks So Perfect" and "Youngblood" never fail to get a room full of people dancing and singing along, so their two nights in Boston are sure to be a weekend full of fun.
Guns N' Roses
From their chart-topping 1988 hit "Sweet Child O' Mine," Guns N' Roses has become one of the world's most legendary acts. The hard-rock band, which was inducted into the Rock and Roll Hall of Fame in 2012, has a look and sound distinctly their own. Their recent three-hour, 30-song performance at Bellahouston Park in Glastonbury, UK, proved they're still at the top of their game. With iconic members Axl Rose and top-hat-wearing guitarist Slash, Guns N' Roses is one of the best-selling musical acts of all time, and they're taking over Fenway Park for an incredible show.
This Series
Also in
October 31, 2023

September 7, 2023