A List: How You Can Help Earthquake Victims and Families in Turkey and Syria
From campus organizations at BU to global relief efforts, a list of ways to help the victims of the devastation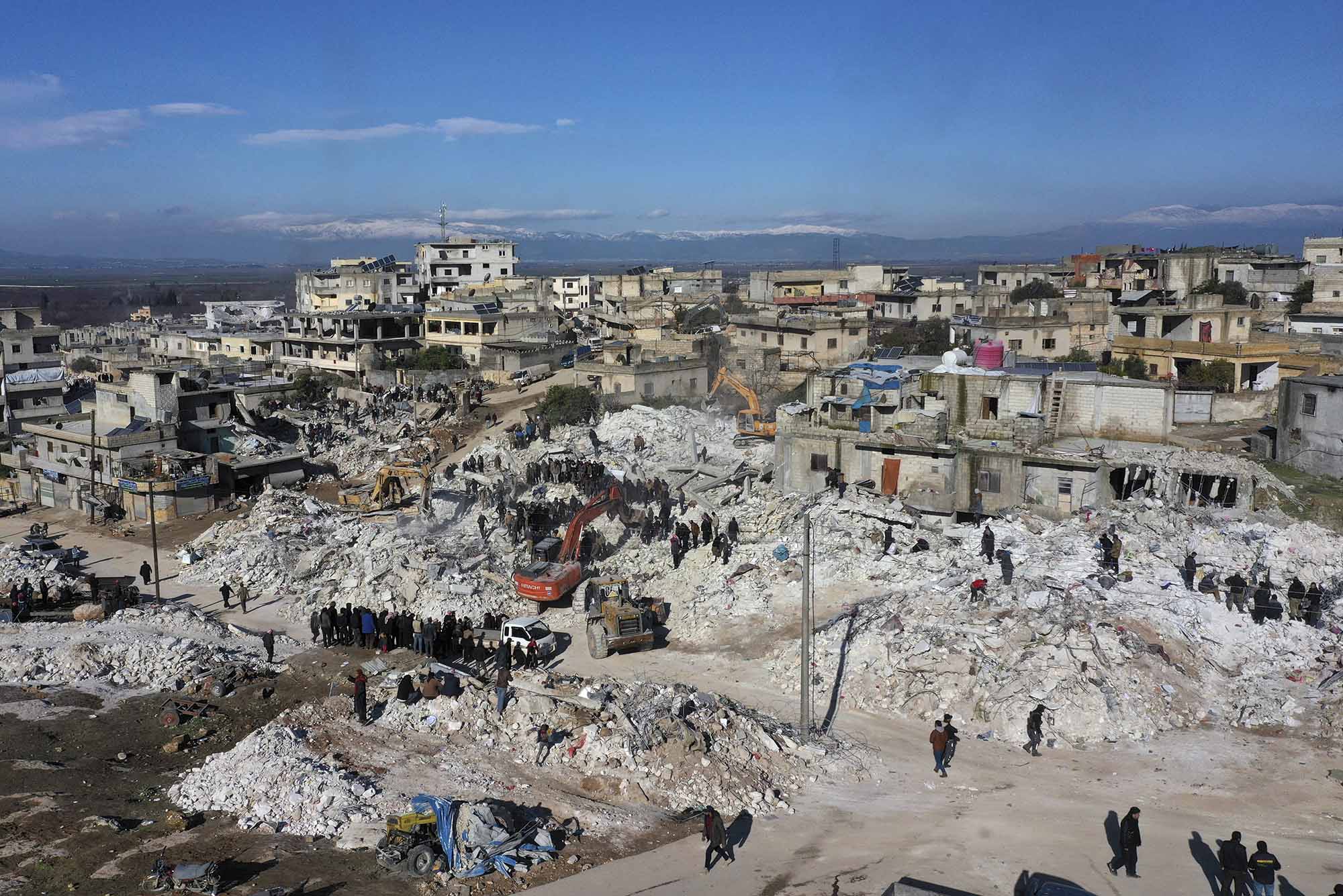 Earthquake Relief
A List: How You Can Help Earthquake Victims and Families in Turkey and Syria
From campus organizations at BU to global relief efforts, a list of ways to help the victims of the devastation
As the death toll continues to mount, passing 20,000 victims, from the magnitude 7.8 earthquake in Turkey and Syria on February 6, the world is responding. For those who want to donate, here are some of the groups and organizations—local, national, international—working to assist the victims and families.
It's important before making a donation to do a little homework first. Charity Navigator and Guidestar both grade nonprofits on their effectiveness and their transparency.
BU Turkish Student Association: Through a GoFundMe effort, the group has raised more than $15,000. "The funds collected will be directly transferred to the Bridge to Turkiye Fund which is collectively raising $5,000,000 for the ongoing search and rescue efforts," the group's GoFundMe page says.
New England Turkish Student Association: NETSA, founded and managed by Turkish students in New England, serves as a unifying umbrella organization. M. Selim Ünlü, a BU College of Engineering Distinguished Professor, serves on the board of NETSA and is working to raise funds.
Turkish Red Crescent: This is the largest humanitarian organization in Turkey, and is connected to the International Red Cross and Red Crescent. Already they have helped with kitchens, tents, and blankets for victims.
Doctors Without Borders/Médecins Sans Frontières: An international, independent organization, MSF gives medical assistance to people affected by disasters, treating patients and donating medical kits.
Syrian American Medical Society: This is a frontline, worldwide medical relief organization that is now providing urgent medical care to the injured at Bab Al Hawa Hospital, among others.
CARE International: CARE Türkiye is focused on supporting refugees with food, safe drinking water, and hygiene items.