New Music February 2023: Local Boston Concerts, New Album Releases
New Music
What's Hot in Music This Month: Local Concerts, New Releases
Big names in country music coming to TD Garden and Roadrunner, plus a new album from Paramore
Welcome back, Terriers, to our monthly column "What's Hot in Music."
The start of February means it's Beanpot season, but Boston's hockey teams won't be the only ones putting on a show. Fitz and the Tantrums will have Big Night Live rocking on February 10, and Carrie Underwood will be jamming next door at TD Garden a week later. And although it might be cold outside, it will sound like summer with the amount of country music being released—Dierks Bentley and Jordan Davis each have new albums coming out this month.
New releases
Rebecca Black went viral in 2011 with her single "Friday," which most people know because of its music video. Let Her Burn is Black's first-ever studio album, and it's scheduled to come out February 9. Two singles Black released last year, "Look at You" and "Crumbs," are on the album. In the chorus of "Crumbs," Black sings, "You can make a mess and I'll pick up the crumbs/And there's nothing you could do to make me love you less/At your worst, you're still my best/In my body, out of my head/In my ribs and under my chest." Preorder Let Her Burn here.
---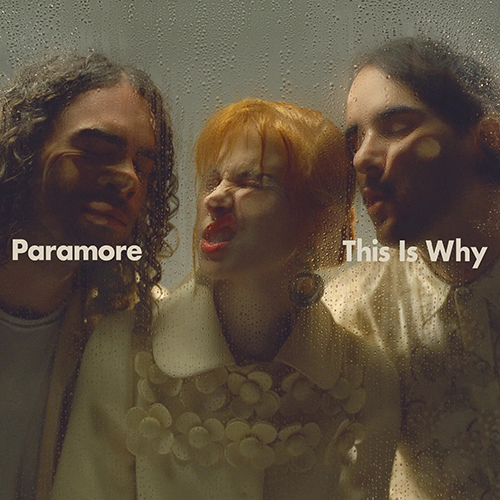 This is Paramore's first album in five years, despite teasing a comeback for a while. The album's title song was the last one written, and the band has already released it (along with a music video). Guitarist Taylor York had to convince the other two group members to include it and they now are glad they did. "It summarizes the plethora of ridiculous emotions, the rollercoaster of being alive in 2022, having survived even just the last three or four years," band lead singer Hayley Williams said in a press release. Back in 2020, Williams also said the band was hoping to return to guitar-driven music. Based on the album's cover song, it seems like that return is coming in a big way. This Is Why comes out February 10.
---
Jordan Davis is one of the best songwriters in country music, and he is releasing his second studio album on February 17. Davis introduced himself to the music world with his 2017 debut single, "Singles You Up," and since then, he has earned a reputation as someone who crafts lyrics that resonate and hit home. The album includes his multi-week, two-time Platinum, No. 1 single "Buy Dirt," which he cowrote. Davis offers some great advice in this song, singing in the chorus: "Buy dirt/Find the one you can't live without/Get a ring, let your knee hit the ground/Do what you love but call it work/And throw a little money in the plate at church." The album also features several of his other recently released hits, including "What My World Spins Around," "Next Thing You Know," and "Midnight Crisis." Davis' songs always have a positive message, which fans will enjoy as they listen to Bluebird Days.
---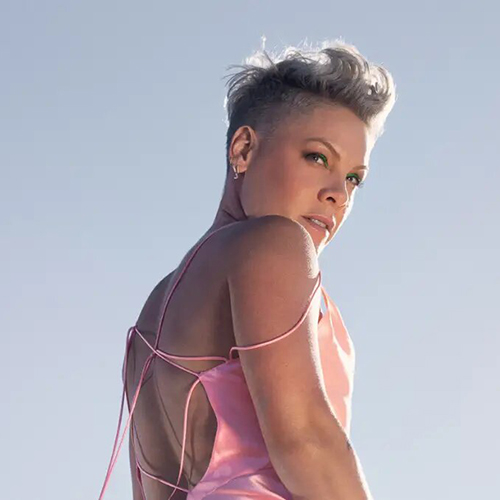 Trustfall is P!nk's much-anticipated ninth album and fans can look forward to it dropping on February 17. On February 1, she revealed the 13-song tracklist, as well as news of guest artists such as The Lumineers and Chris Stapleton. She released "Never Gonna Dance Again," Trustfall's lead single, in November 2022. The song is upbeat and the lyrics are about the speaker's unwavering positivity. In the pre-chorus, P!nk sings, "I want my life to be a Whitney Houston song (I wanna dance)/I got all good luck and zero fucks, don't care if I belong, no/If I could kill the thing that makes us all so dumb/We're never getting younger, so I'm gonna have some fun." P!nk has also announced the dates for her huge 21-city "Summer Carnival 2023" stadium tour, featuring Brandi Carlile and new Rock and Roll Hall of Famers Pat Benatar and Neil Girlado.
---
Dierks Bentley is releasing his 10th studio album on February 24, his first since he released The Mountain in 2018. Bentley said in an interview that he took his time with this album because he wanted to get it right. "It's been four years since I put out an album, and part of the reason for that is that I wrote and recorded two records that I didn't feel were good enough and had to start over…twice," he said. Gravel & Gold features 14 tracks, including the album's lead single, "Gold," which he released in July 2022. The song is about gratitude and making the most of what you have. In the chorus, Bentley sings, "It ain't a smooth ride, life, it's a winding road/Yeah, it might be gravel, but it feels like gold." The country music world is lucky to have Dierks Bentley, and this album could be one of his best.
---
Upcoming concerts
Vance Joy
Vance Joy has developed into a prominent music star, and he will have the chance to shine on one of Boston's brightest stages when he performs at MGM Music Hall at Fenway on February 8. His hit single "Riptide" starts with one of the most recognizable guitar riffs and has a chorus that's well-known by casual music fans. The Australian artist's songs are catchy and laid-back, but they won't put you to sleep. Besides "Riptide," some of his other big songs are "Clarity," "Saturday Sun," and "Mess Is Mine." It's tough to be in a bad mood after hearing any of Joy's songs—they should sound even better live.
Fitz and the Tantrums
Fitz and the Tantrums are on their Let Yourself Free tour after releasing their latest (eponymous) album in November 2022 (it was covered in our November music roundup.) Now you can catch the indie pop and soul band at Big Night Live. Fitz and the Tantrums have some classics, such as "Hand Clap" and "Out of My League," that will undoubtedly get fans excited and on their feet.
Carrie Underwood
Carrie Underwood has been singing the official Sunday Night Football anthem for a decade, with the tagline "been waiting all day for Sunday night." Her Boston fans will have to hold out a few more days to see this eight-time Grammy Award winner perform live at TD Garden. Underwood has been one of the biggest names in music ever since she won the fourth season of American Idol in 2005. Part of the proceeds from each ticket sold for the tour go to the Tunnel to Towers Foundation, which provides mortgage-free homes to deceased veteran and fallen first responder families.
Elle King
Elle King is great to see at a big concert hall like Roadrunner because her songs make people want to stand up and shout. Her unique musical style, influenced by country, rock, and blues, is best displayed in songs like "Ex's and Oh's," "Different for Girls" (a duet with Dierks Bentley), and "Drunk (And I Don't Wanna Go Home)," which earned her a Grammy nomination last year, bringing her nods to four. King has carved out her own musical identity and should put on a fun show on her A-FREAKIN-MEN tour.
Adam Doleac
Rising country music star Adam Doleac plays the Brighton Music Hall later this month. His latest album, Barstool Whiskey Wonderland, is filled with laid-back songs that will transport you to summertime. The chorus of Doleac's most popular song, "Don't It Sound Alright," does precisely that. Doleac sings: "Take me down where the phones ain't working/And the world slows down to the speed of the current/Where I'm all yours, and you're all mine/Don't it sound, don't it sound alright? (Yeah, yeah)." The opportunity to see him before he hits it big is too good to pass up. If you're a country music fan, get used to hearing his name.
This Series
Also in
February 28, 2023

November 3, 2022