BU Alum Drew Weissman Researched the Technology behind Effective COVID-19 Vaccines. Now He's Sharing the Nobel Prize
The ninth in a list of BU alumni and faculty Nobel laureates, he shares award with research partner Katalin Karikó for developing the technology behind the Pfizer, Moderna vaccines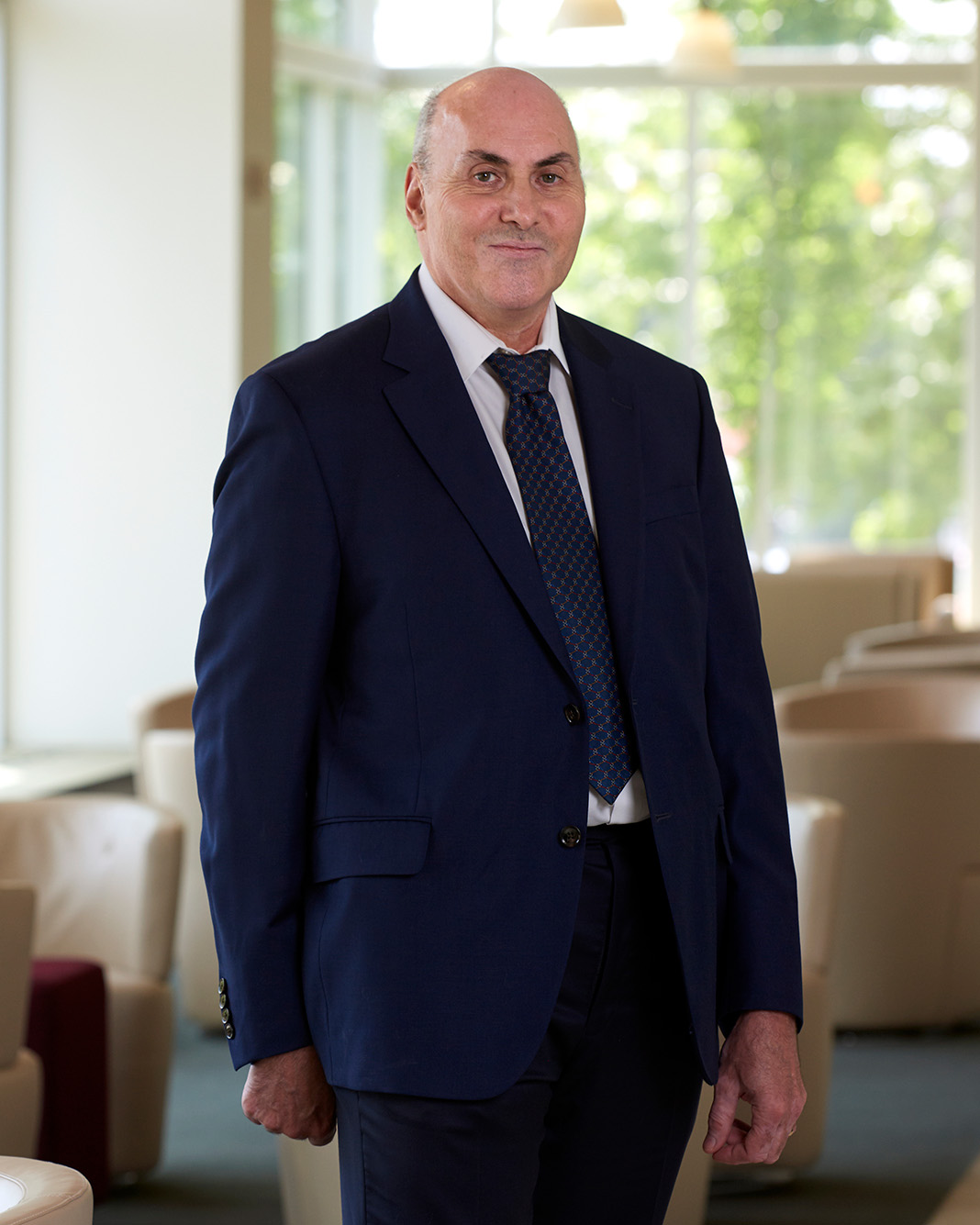 Accolades
BU Alum Drew Weissman Wins 2023 Nobel Prize in Medicine for Breakthrough mRNA Technology That Led to COVID Vaccines
The ninth in a list of BU alumni and faculty Nobel laureates, he shares award with research partner Katalin Karikó for developing the technology behind the Pfizer, Moderna vaccines. "It's an incredible honor," Weissman says.
Physician and scientist Drew Weissman, who earned both an MD and a PhD at Boston University, and his research collaborator, Katalin Karikó, have won the 2023 Nobel Prize in Physiology or Medicine for their pioneering work developing the technology that powers the Pfizer-BioNTech and Moderna COVID-19 vaccines, the Nobel committee announced on Monday. Those two vaccines are among the most widely distributed coronavirus vaccines worldwide. They are being used in more than 200 countries to help contain the spread of the deadly virus that upended global society in early 2020 and has so far killed nearly 7 million people and infected nearly 770 million.
[Read a 2021 Bostonia feature about Weissman and Karikó here.]
"The laureates contributed to the unprecedented rate of vaccine development during one of the greatest threats to human health in modern times," a statement by the Nobel committee says (watch the video of the announcement here). The committee praises the scientists for their "groundbreaking findings" that "fundamentally changed our understanding of how mRNA interacts with our immune system."
Weissman told reporters he learned the news at 4 a.m. when he received a text from Karikó, asking if he had heard yet from Thomas. He replied, "Who's Thomas?" She told him that Thomas Perlmann from the Nobel committee was trying to reach him, but apparently had a wrong number.
"It's an incredible honor," Weissman says of the news. "We couldn't have come to the result without both of us being involved. The future is just so incredible. We've been thinking for years about everything that we could do with RNA, and now it's here," he adds.
Weissman (CAMED'87, GRS'87, Hon.'23), 64, grew up in Lexington, Mass., did his undergraduate work at Brandeis University and his graduate work at BU, focused on immunology and microbiology. From a childhood he describes as "carefree," playing kickball in the streets, to a strong interest in biology that blossomed in high school, he is now a professor of medicine and the Roberts Family Professor in Vaccine Research at the University of Pennsylvania Perelman School of Medicine.
"Drs. Drew Weissman and Katalin Karikó are trailblazers in mRNA technology that 15 years later became the answer to a global pandemic, saving countless lives," says Karen Antman, dean of the Chobanian & Avedisian School of Medicine and provost of the BU Medical Campus. "mRNA technology clearly will continue to have an impact on the prevention and treatment of other diseases for decades to come. BU is honored to have Dr. Weissman as an alumnus of our MD-PhD program in immunology, and we congratulate both of them on their groundbreaking achievement and visionary science."
Weissman and Karikó, 68, a biotech executive, researched so-called messenger RNA, or mRNA, a molecule essential in protein production. While Weissman's research dates back to the 1990s, the breakthrough by the two came in 2005, when they discovered that adding altered mRNA to cells could trigger production of any desired protein—a feat that could revolutionize therapeutics and vaccines to treat and prevent devastating diseases and infections.
"Dr. Weissman's development of the mRNA platform has saved countless lives and alleviated much suffering around the world," says Kenneth W. Freeman, BU's president ad interim. "We are very proud that he is an alumnus of Boston University."
To create immunity against the SARS-CoV-2 virus responsible for COVID infections, mRNA vaccines instruct cells to make the coronavirus' hallmark "spike" proteins. Those proteins nestle on the surface of the virus, causing COVID; when a person's immune system detects the protein on a cell's surface, it makes antibodies that protect against COVID. The mRNA vaccines trigger the body into producing those spike proteins, and the antibodies necessary to destroy them, thus providing protection against coronavirus without risking the health consequences of having to build immunity by catching the virus itself.
Weissman's and Karikó's paper about their discovery was initially rejected by several scientific publications. When Immunity published it in 2005, few scientists took notice. Finally, Moderna and German firm BioNTech used the mRNA technology to research vaccines. Then COVID-19 struck in late 2019, and the rest became Nobel history.
Speaking to Bostonia in 2021, Weissman reflected on the day when he and Karikó received their own vaccine shots together, in December 2020: "It was an emotional moment. There were a lot of down times, a lot of soul-searching, a lot of figuring out why things weren't working. But we never lost hope because we both saw the incredible potential that mRNA had."
The pair's work won the respected Lasker Award in 2021, often a predictor of a Nobel. Speaking with the New York Times after that honor, Weissman struck a note of humility: "People should know that this wasn't just a one-off experiment that we did and the vaccine was made in 10 months. We did the modified mRNA and we are getting the honors, but the vaccines are based on 20-plus years of work by Kati and [me] and work by hundreds, if not thousands, of other scientists."
"mRNA technology has made vaccine production and vaccine adjustment for variants much faster and easier, because of the nature of the platform, which is 'plug and play,' allowing the body to itself produce a protein meant to create immune memory against new infections," says Nahid Bhadelia, a Chobanian & Avedisian School of Medicine associate professor of infectious diseases and founding director of the BU Center for Emerging Infectious Diseases Policy & Research. "It has the potential to not only make us better prepared for new epidemic threats, but also widespread endemic diseases that take a toll around the world, like malaria. I think the next step is to work on how we make this technology available globally to truly change the face of our fight against infectious diseases."
This year's Nobel prizes, including prize money that varies year to year, will be awarded December 10, 2023, in Stockholm.
Weissman is the ninth in a list of BU alumni and faculty Nobel laureates. Most recently, the late Osamu Shimomura (Hon.'10), then an adjunct professor at BU's medical school, shared the 2008 Nobel Prize in Chemistry.
Weissman and Karikó join 224 other Nobel Prize in Physiology or Medicine laureates chosen since 1901.
Their work has also earned them the 2020 Lewis S. Rosenstiel Award, given by Brandeis University and the Rosenstiel Foundation, and Columbia University's 2021 Louisa Gross Horwitz Prize.
"mRNA vaccines together with other COVID-19 vaccines have been administered over 13 billion times," says Rickard Sandberg, a member of the Nobel Prize in medicine committee. "Together they have saved millions of lives, prevented severe COVID-19, reduced the overall disease burden and enabled societies to open up again."
The Associated Press contributed to this article.