Charles Lindholm: "An Inspired Teacher and an Unsurpassed Mentor"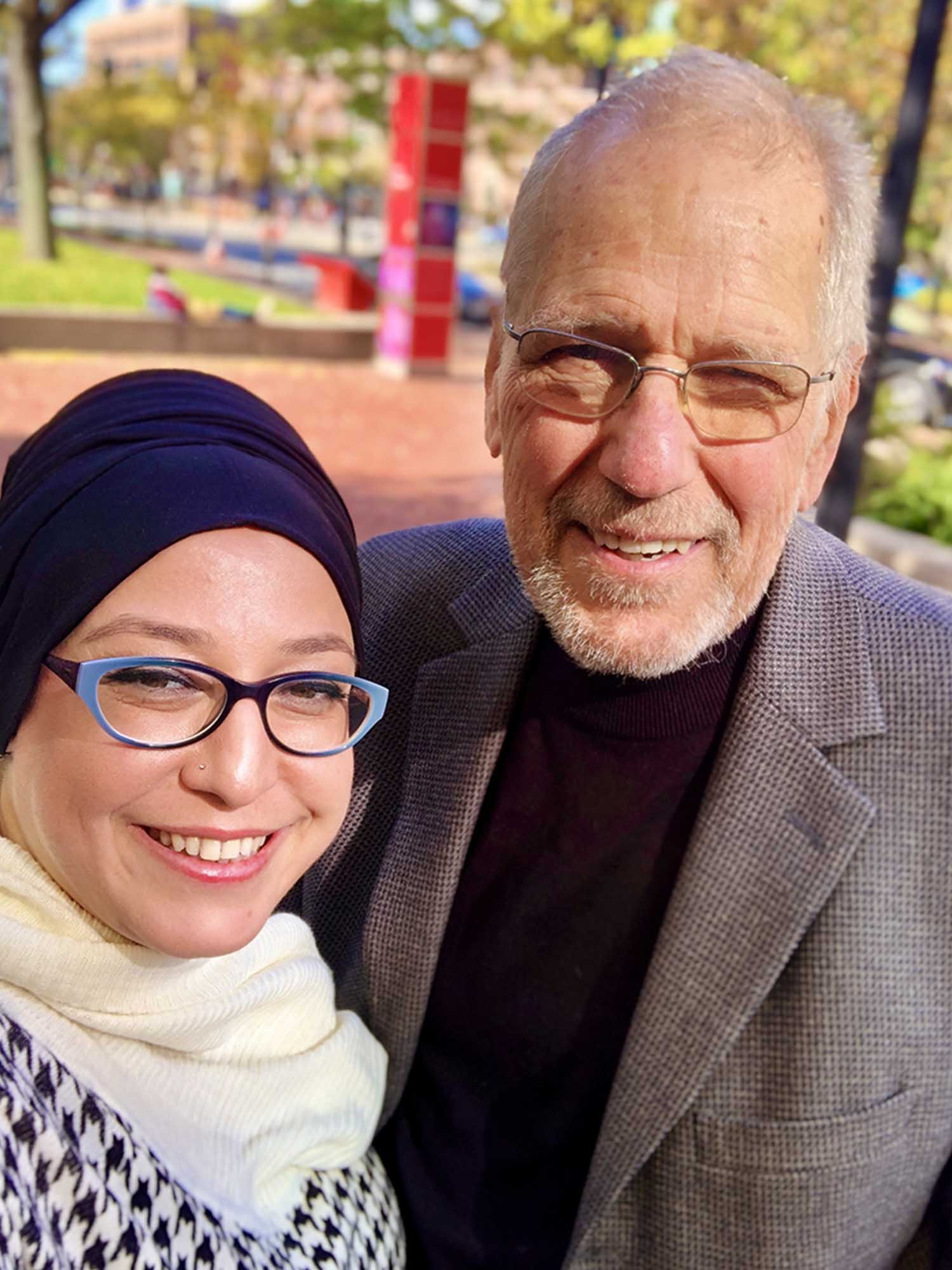 Tributes
Charles Lindholm: "An Inspired Teacher and an Unsurpassed Mentor"
CAS professor emeritus, a "pioneer in the anthropology of emotion," dies at 77
Robert P. Weller, a College of Arts & Sciences professor of anthropology, pays tribute to Charles Lindholm, a CAS professor emeritus of anthropology. Lindholm joined the BU University Professors Program in 1990, after teaching at Columbia and Harvard. When UNI ended, he moved to the CAS anthropology department and helped to develop and teach the college's Social Science Core Curriculum. Lindholm died June 30, 2023, at 77.
Chuck was an influential and prolific scholar. He was the author of eight books, and his works are available in six languages (available at the BU Digital Common). His initial field research was in the Swat Valley of Northern Pakistan. The ethnographic study that resulted, Generosity and Jealousy (Columbia University Press, 1982), established him as a leading scholar of the Middle East, and as a pioneer in the anthropology of emotion. He continued to publish on the region, but at the same time his interests evolved toward work in the United States, and toward broad theoretical issues.
His work on idealization and leadership led to the publication of his well-known Charisma (Wiley-Blackwell, 1990), to an edited book on the topic in 2013, and to a number of articles on charismatic leadership and romantic love, as well as comparative studies of emotion. He also wrote textbooks on the Middle East, on identity, and on the concept of authenticity.
His influence at Boston University extended far beyond his intellectual renown. He was an inspired teacher and an unsurpassed mentor to generations of graduate students and colleagues. Each of us who knew him gained so much from our conversations—sometimes because of the intellectual inspiration he brought, sometimes because of his wide-ranging personal interests (photography, painting, music, and gardening), sometimes because of the wisdom he imparted about how to overcome some hurdle, and always because he was such a generous soul.
Four dozen remembrances from colleagues and students were posted within a few days of his death. These are available online (on the anthropology department's Facebook page, Anthropology in the Works). Let me quote just two examples.
Keping Wu (GRS'01,'07) wrote, "I thought of all the pictures he sent us after his retirement, pictures of nature and of his own paintings. They were so full of appreciation and curiosity toward life, beautiful, ugly or cruel. I thought of his writings, on charisma, on love, and on authenticity. They had the same appreciation and curiosity: a scientist, an artist and a child, all at the same time. I wondered how he would approach his own end, and what he would say to me now, full of tears at 4 am. Then I see his smile, the same smile as when I first met him 24 years ago. It was a smile of acceptance, forgiveness and genuine interest. The warmth in that smile makes people feel seen, touched and included. The same warmth of that smile will dry my tears and replace that frozen lump in my heart. Thank you Chuck! I miss you! But then, of course, you would wink at me, that sly, witty sparkle at the corner of your eyes tells me that you are on yet another adventure. Just wish one day you could tell us about it."
The second is an invocation from Fallou Ngom [a CAS professor of anthropology]: "I am saddened by the news about Chuck's passing. I used to refer to him as the Shaykh due to his virtues, especially his decency, which I admired. Below is my last message on him in 2021. May his great soul rest in peace…"
Yaa Shaykh al-Lindholmiyyu!

Your disciples miss you for your retreat is so long.
Make us the pen you write with and the water of your ablutions.
Bestow up again upon us your magnanimous gaze that purifies our lowly nafs!

We miss you!

Fallou, one of your many Murids!
We are all his Murids—Sufi searchers striving to follow the path of wisdom set by our spiritual guide. So many of us owe a great debt to Chuck, both professionally and personally. It was never possible to repay his many acts of generosity, wisdom, and grace. By paying those acts forward, though, may we keep his spirit alive and active in ourselves, and in all those we may influence in turn.