BU's Carl Streed Is Recognized by the American Medical Association for Outstanding LGBTQ+ Healthcare
"Political and economic barriers remain some of the greatest obstacles to transgender folks accessing competent and compassionate care," says American Medical Association award winner
LGBTQ+ Health
BU's Carl Streed Is Recognized by the American Medical Association for Outstanding LGBTQ+ Healthcare
"Political and economic barriers remain some of the greatest obstacles to transgender folks accessing competent and compassionate care," says AMA award winner
With lawmakers across the country narrowing LGBTQIA+ rights, research aiming to improve the health of lesbian, gay, bisexual, trans, queer, and gender nonconforming individuals comes with a renewed sense of urgency and importance. Already this year, more than 400 anti-LGBTQ+ bills have been introduced in state legislatures across the country—more than twice the number from last year—with most targeting sex and gender education in schools and transgender healthcare for adults and youth. In June, the advocacy group Human Rights Campaign for the first time declared a state of emergency for LGBTQ+ people in the United States.
Amidst the chaos, there are doctors, healthcare professionals, and researchers who show up to their jobs every day to serve the LGBTQIA+ community. Carl Streed, the research lead for the GenderCare Center at Boston Medical Center (BMC), Boston University's primary teaching hospital, is one of them.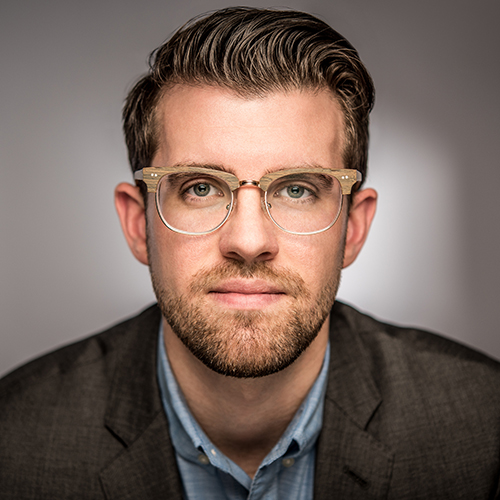 Streed, a Boston University Chobanian & Avedisian School of Medicine assistant professor of medicine, has earned the 2023 Excellence in LGBTQ Health Award from the American Medical Association (AMA). The award recognizes physicians who are dedicated to patient care for underserved communities and who show compassion and altruism through their work.
"It's truly an honor to receive this award from my colleagues and the AMA Foundation," says Streed, who will donate the award money to an organization that supports LGBTQIA+ students. "As an alum of the Point Foundation, the [nation's] largest LGBTQ scholarship-granting nonprofit, I've benefited from their mentorship and support and wanted to ensure future scholars have the same opportunity."
BMC's GenderCare Center provides gender-affirming care—medically necessary, evidence-based care—to help patients transition from the gender designated at birth to the gender they align with. It also works to advance education, research, and advocacy efforts across the state.
"I joined BMC in 2018," says Streed. "I chose to join the GenderCare Center because providing gender-affirming care brings joy to my patients' lives, and that nourishes my soul."
But similar to abortion care, access to gender-affirming care depends entirely on where you live. This year 19 states have passed laws restricting gender-affirming care, complicating the legal landscape significantly across the country and putting many transgender youths and adults at greater risk for poor mental and physical health. And political attacks on healthcare don't only impact physicians, patients, and medical research in red states. Doctors have been experiencing a rise in threats for doing their jobs even in places without bans on gender-affirming care—including at Boston Children's Hospital, where there have been several bomb threats reported.
"Political and economic barriers remain some of the greatest obstacles to transgender folks accessing competent and compassionate care," Streed says. "Research to understand the needs of transgender persons and communities is limited by the direct attacks on access to gender-affirming care."
Streed's work as a physician and researcher aims to improve healthcare and well-being for LGBTQ+ individuals, especially transgender patients. His research priorities range from LGBTQIA+ medical education to the effects of hormone therapy on cardiovascular health to access to cancer screenings for trans people. There are currently no large, longitudinal studies—like BU's Framingham Heart Study, for example—tracking the effects of testosterone or estrogen therapies on overall health, like blood pressure, insulin resistance, and cholesterol, so Streed hopes to eventually change that.
"Gender-affirming care is primary care," he says. "It's been overwhelmingly shown that hormone therapy improves psychological well-being for transgender individuals."