BU's Newbury Center Hosts Sixth Annual First-Gen Graduate Student Symposium
Graduate Students
BU's Newbury Center Hosts Sixth Annual First-Gen Graduate Student Symposium
Keynote speaker is alum Jonathan Allen, cofounder of Boston-based nonprofit Leadership Brainery
The graduate student experience can be drastically different from the undergraduate experience. From research and conferences to teaching responsibilities and finding off-campus housing, there are plenty of new, confusing frontiers to navigate—and doubly so if you're the first person in your family to pursue an advanced degree.
That's just one of the reasons why Newbury Center's director, Maria Dykema Erb, founded the First-Generation Graduate Student Symposium while working at the University of North Carolina at Chapel Hill.
That's also why she brought it with her when she came to Boston University in 2021. On Friday, February 24, BU will host the sixth annual symposium—the largest to date. As of February 22, the free event had reached capacity at 285 participants.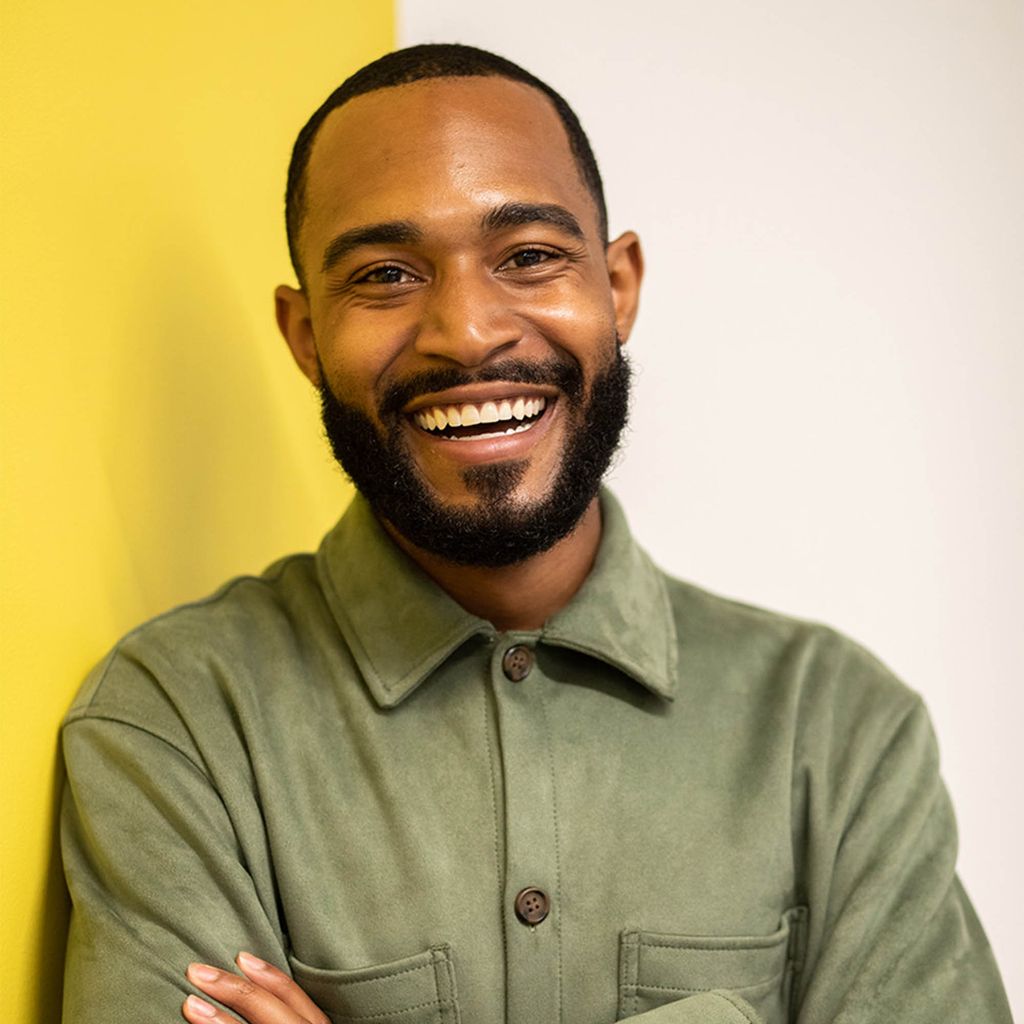 "Graduate school can already be very isolating, and you might be the only first-gen student in your department," says Erb, herself a first-gen undergrad and graduate student, who has written about the need to support first-gen graduate students. "As with much of the Newbury Center's work, the goal of the symposium is to build community among first-gen students."
She says that participants learn that there are "common challenges for first-gen grad students at colleges across the country, and that helps create a sense of solidarity for students when they understand that they could be here at BU or elsewhere" and still face the same things.
The symposium is the result of a partnership between the Newbury Center, Duke University's First-Generation Graduate Student Network, and the University of North Carolina at Chapel Hill's Carolina Grad Student F1RSTS. This year's event is also sponsored by the Center for First-generation Student Success, a national education initiative, allowing the event nationwide reach as well as use of the Center's own conference platform. 
The symposium will be held over Zoom from 1 to 5 pm. The annual event is open to any student who identifies as a first-generation graduate or professional student, which the Newbury Center defines as a student whose parents or caregivers have not completed an advanced degree such as a master's, a PhD, or a JD. Participants do not have to attend any of the organizing universities. University faculty and staff are also asked not to attend—"this is really for students and their needs," Erb says.
Like every year, the programming includes a range of workshops and remarks from career professionals. This year's roster features workshops on academic writing, negotiating, creating an authentic personal brand, and more. Students will also have the opportunity to network with other students and symposium presenters.
As for remarks, this year's keynote speaker is BU's own Jonathan Allen (LAW'19), cofounder and director of development at the education-and-career nonprofit Leadership Brainery, which often works with first-generation college students to address inequitable access to master's and doctoral degrees. Allen was also Innovate@BU's inaugural Innovator in Residence in 2021.

As a first-gen student himself, he says, he was eager to participate in this year's symposium.
"I understand firsthand the challenges and opportunities for people who are the first in their family nucleus to pursue these pathways," Allen says. "For many of us, we are the game-changers for our families and communities, and it is the weight of that reality and responsibility that underscores the need to be uplifted with unprecedented resources and support systems that intentionally prioritize our advancement and thriving.
"I hope that first-generation graduate and professional students will be encouraged to step into their leadership capacities as trailblazers with unbridled confidence and assurance."
That's the whole point of the symposium—as well as of the Newbury Center's larger mission, Erb says. Hosting events like this and inviting individuals into the first-gen support space, she hopes, will lead to larger institutional buy-in.
"I'm proud that BU supports our first-gen grad and professional students," Erb says. "If we can demonstrate that there's a need for support for those students on everybody's campuses, hopefully we can be a catalyst to starting conversations and gaining that support at institutions across the country."