BU Launches Belonging & Culture Survey, First Community-Wide Effort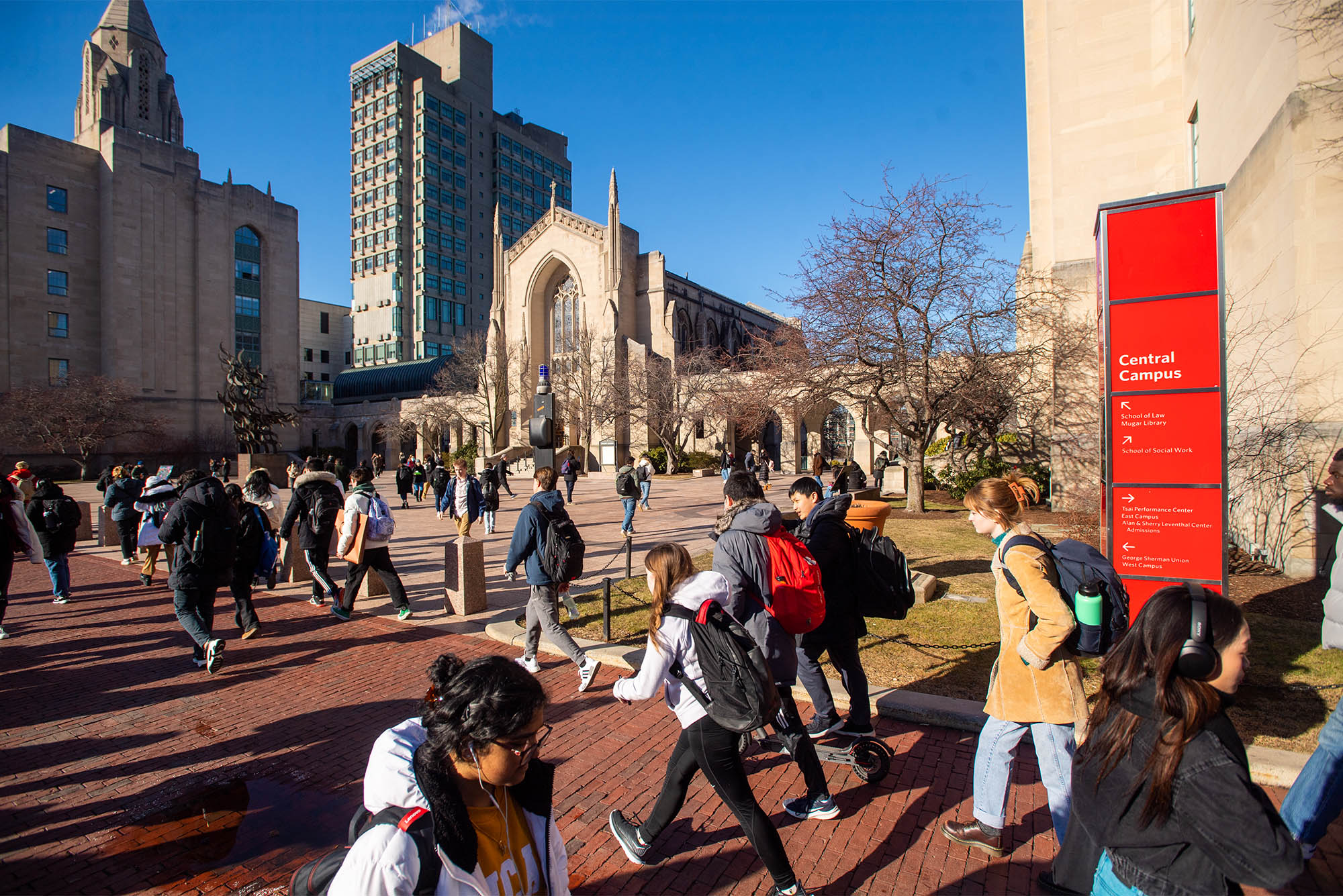 Campus Life
BU Launches Belonging & Culture Survey, First Community-Wide Effort
More than 50,000 people—students, faculty, and staff—are encouraged to help the University "identify successes and opportunities for improvement"
Boston University's 2023 Belonging & Culture Survey marks the first time the entire University community—more than 50,000 people—will have its collective voice heard on a range of issues. And if you fill out the survey, one of those voices will be yours.
The survey, which launched Tuesday and will be open until March 31, is scheduled to repeat every three years to track progress, and it can be accessed here.
The Belonging & Culture Survey aims to "assess the sense of belonging and culture at the University for students, staff, and faculty and to identify successes and opportunities for improvement," using the data to "better enable us to develop programs and policies that will increase a sense of belonging for all at BU," according to a September 15 letter from President Robert A. Brown, Provost Jean Morrison, and the survey's interdepartmental working group.
"BU's commitments to inclusiveness and a welcoming culture are central to our success as an institution," says Morrison, the University's chief academic officer. "This survey is one important step we're taking to ensure we're living up to those commitments and putting in place the right priorities and programs to guide us in the coming years."
Spurred by the success and the strong response rate of past surveys, among them the 2021 Korn Ferry staff survey concerning diversity, equity, and inclusion, Brown and Morrison decided to seek even more meaningful results by widening the pool of respondents to the new survey. The Belonging & Culture Survey was identified as resonant with two of the pillars of the University's 2030 Strategic Plan—Diversity, Equity, and Inclusion and Community, Big Yet Small. The results will allow new and existing University leadership an opportunity to highlight strengths and create a plan for improvement.
The survey's development process began in spring 2022, under the oversight of the president and the provost. The working group cochairs contacted Rankin Climate to analyze and report the results, then began a search for a diverse group of members to plan and develop the survey.
The group ultimately included representatives of a broad swath of the University population, from undergraduate Delaney Foster (CAS'25) to Jimmy Huynh, a business intelligence analyst in Analytical Services & Institutional Research, to Vanessa Edouard, director of strategic partnerships at the School of Public Health.
As with the Korn Ferry survey—which targeted only BU staff—a core goal of the Belonging & Culture Survey is diversity, equity, and inclusion, and BU Diversity & Inclusion played an important role in its conception.
"The Belonging & Culture Survey is just the first step in institutional progress toward change," says Victoria Sahani, associate provost for community and inclusion and a cochair of the working group. "The feedback we will receive through this ongoing survey effort will help our entire community stay focused on data-driven solutions and accountability as we continue to make BU as inclusive as possible."
Participation in the survey is voluntary, and all responses will be anonymous in the final report. Respondents are encouraged to be as honest as possible. Rankin Climate will compile the results over summer 2023, and its report will be made available to the BU community in September 2023. The information will be put to immediate use in the following months as the results are folded into a roadmap for University-wide change.
A party to celebrate the survey launch will be held from 9 am to 5 pm Wednesday, February 22, at the George Sherman Union Ballroom. There will be games, food, and special prizes for students, faculty, and staff, as well as remarks at noon from Morrison, Sahani, and other group cochairs. Register here. 
All survey respondents can enter to win one of more than 100 prizes, valued between $35 and $560. Drawings will be held on most Fridays throughout the survey period. Find out more here.
The working group cochairs are Victoria Sahani, associate provost for community and inclusion; Linette Decarie, assistant vice president for analytical services and institutional research; Karin Firoza, BU Diversity & Inclusion director of special projects; and Megan Segoshi, BU Diversity & Inclusion manager of faculty diversity initiatives.
Find more information about the Belonging & Culture Survey, including frequently asked questions, here.