BU Global Music Festival Comes to Tsai Performance Center on Saturday
Musicians from Malawi, Iran, Ukraine, and more will perform, offer workshops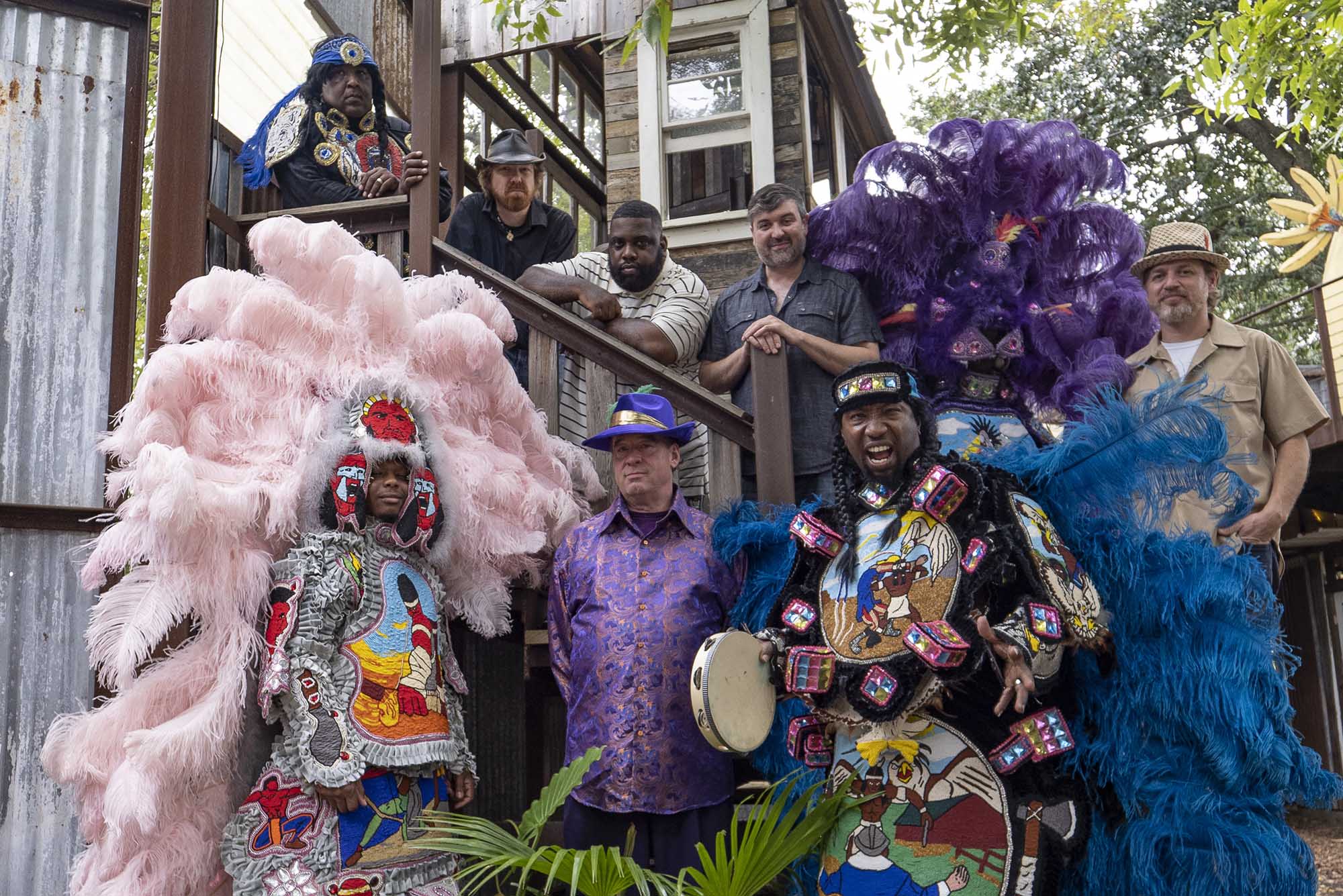 Music Festival
BU Global Music Festival Comes to Tsai Performance Center on Saturday
Musicians from Malawi, Iran, Ukraine, and more will perform, offer workshops
The BU Global Music Festival, now in its sixth year, offers members of the University community, and the general public, a chance to see the world from Comm Ave. The free event gives audiences a unique opportunity to hear music from places they've never been, sit in on workshops with the musicians, and even shop at a global bazaar.
The popular daylong festival returns this Saturday, September 16, at the Tsai Performance Center, featuring musicians from Ukraine via Canada, Malawi, San Salvador, Iran, Cape Verde, and New Orleans, starting at 1 pm. (In the event of rain, the event will be held at Tsai Performance Center, 685 Comm Ave.) Find a full schedule here.
"Some people have been going for years, some people are attending for the first time," says Elana Harris (MET'23), assistant director of the BU Arts Initiative, the festival's primary sponsor. "It's one of the first major events of the school year that students can just pull up to, relax, and have a great time."
This is Harris' first year as assistant director of the fest; she's the point of contact for all things contracts, scheduling, promotion, and communications. The heart and soul of the event continues to be Marié Abe, a former College of Fine Arts associate professor of music, musicology, and ethnomusicology, now an associate professor of ethnomusicology at the University of California, Berkeley. Though no longer at BU, Abe remains at the helm of curating the yearly lineup and will return to campus for this weekend's program. "It's sort of become my baby," she says of the festival. "I feel like the word has finally gotten around in our sixth year, and I'd love for it to keep going as long as possible."
The acts Abe looks for need to represent not only their countries of origin, but also an array of female, queer, and indigenous artists in order to break up what she calls "decades of a 'world music' industry that has mostly been dominated by male stars."
And their sounds must be diverse, as well.
"I don't want it to be just a traditionalist, folkloric acoustic sound," she says. Global music "is not just untouched tradition; there are lots of artists that are doing super creative stuff—and towards the end of the day, we want some pumping party music."
In years past, Abe has also made sure to include artists who represent countries that have been in the news, like Puerto Rico's Orquesta El Macabeo, who played the fest in 2018 after Hurricane Maria devastated the island. This year is no exception, with Ukrainian and Iranian artists on the roster.
"It's a way of offering an opportunity for students, faculty, and everybody to have a chance to understand who's behind the headlines," Abe says. "We always have workshops during the festival that are a way for the audience to ask [the artists] any questions they may have and get a chance to actually talk to them."
Below is a preview of the six musical acts featured in the 2023 Global Music Festival, from Ukrainian EDM (electronic dance music) to New Orleans jazz funk and a range in between. Which one will be your favorite?
Ukrainian-Canadian Balaklava Blues is the fest's headliner, and Abe makes it clear that audiences should expect a lot from them. "They have been closing other big music festivals in Europe," she says, "So we should be in for a treat." Before forming the group, Mark and Marichka Marczyk were no strangers to creating music out of disparate, and sometimes clashing, elements. Balaklava Blues is the husband-and-wife duo's third project, coming on the heels of their successful Lemon Bucket Orkestra, a boozy Balkan 12-piece punk ensemble, and Counting Sheep, proudly billed as a "guerilla folk opera." Balaklava Blues stays true to the Marczyks' more-is-more conceptual formula, combining traditional Ukrainian polyphony with skronky EDM beats to create a cultural melange worthy of its name.
---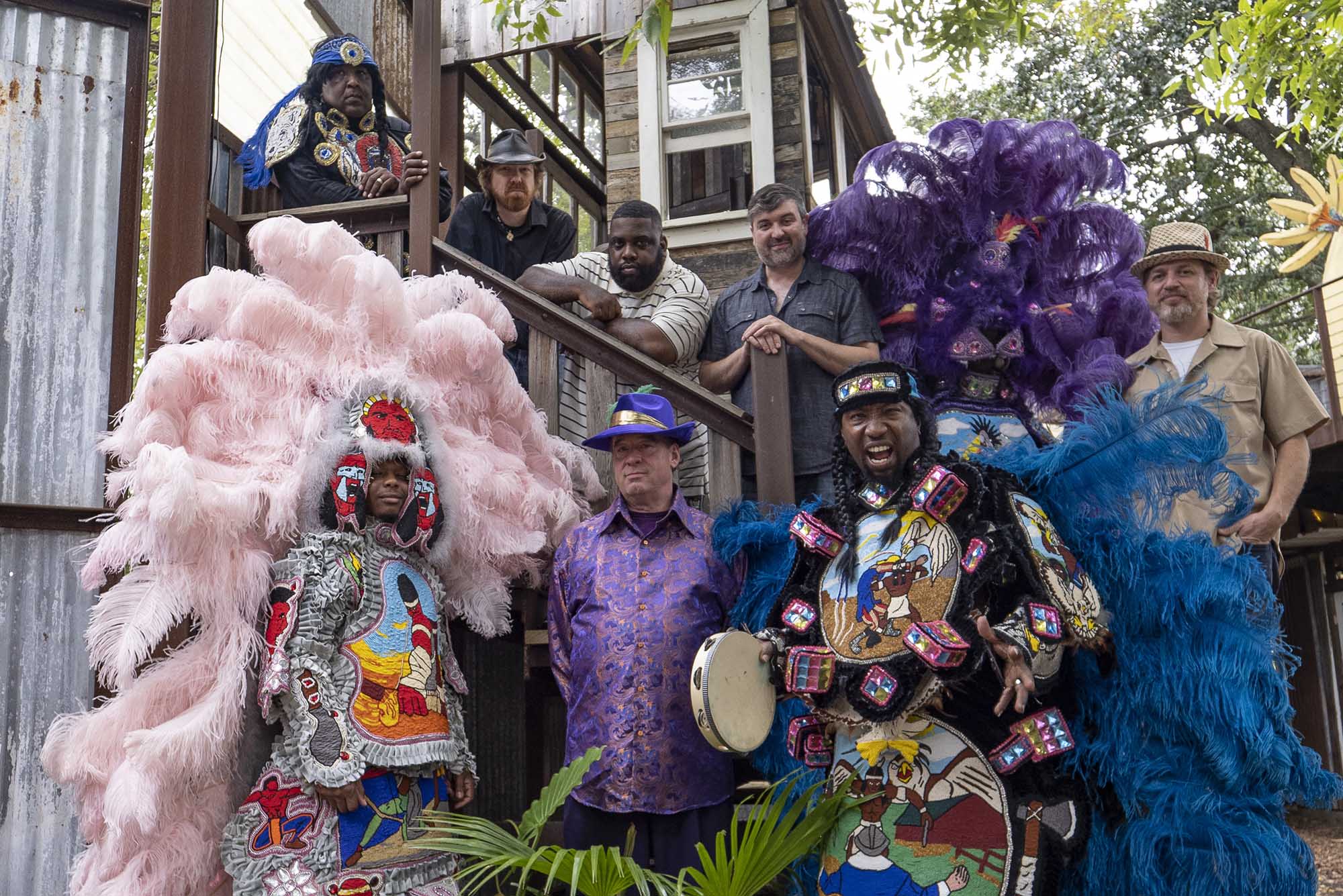 For centuries, Mardi Gras Indians—Black and indigenous artists who perform rhythmic call-and-response sections in elaborate costume—have been the cornerstone of New Orleans culture. Big Chief Juan Pardo's Tribal Gold is a riff on that tradition, with the longtime performer backed up by The New Orleans Suspects, a jazz-funk quartet, in "a mix of indigenous music coming together with that Second Line sound you hear during Mardi Gras," according to Harris. Blending the Suspects' funk-inflected grooves with Pardo's exuberant stage presence, Tribal Gold is a rollicking, over-the-top tour of the bayou and a crash course in New Orleans culture rolled into one.
---
"Why should we buy our instruments when we can build our own and get the sound we want?" is the ethos of Josefe and Yobu, the duo behind Madalitso. Discovered busking with handmade instruments in Lilongwe, the capital city of their native Malawi, the two soon found themselves touring Europe, and later the United States. Praised for its raw, unpolished instrumentation and joyful authenticity, Madalitso is a medley of strumming, picking, and foot-tapping that gets a lot of mileage out of sparse materials. "They are pure exuberance, pure joy," Abe says.
---
Mehrnam Rastegari lives in two worlds: one steeped in traditional music and ancient instruments, one that holds the old ways up to the light of modernity, melding them with contemporary influences. Rastegari, who hails from Iran but now lives in the United States full time, is a singer, violinist, and composer, but she is best known for her performances using a kamancheh, an Iranian bowed instrument dating back to the 10th century. Rastegari is certified as a master kamancheh player and hailed as one of the foremost players in the world; her music is snaky, seductive, and dizzyingly intricate. "You get transported as you hear her play," says Harris.
---
Like a Cape Verdean Billie Holiday, Fantcha's wheelhouse is the wistful torch song. Unlike the other acts in this year's fest, her sound is "melancholic; the opposite of a party vibe," according to Abe. There are strong influences in Fantcha's sound, which borrows from Cape Verdean musical traditions with a heavy dose of Portuguese and Cuban flavor. Fantcha's presence at the Global Music Festival speaks to the sizable Cape Verdean community in Boston; though she is not a resident of the city, her performance will be "backed by New England–based Cape Verdean musicians," to ground the global framework in a local context.
---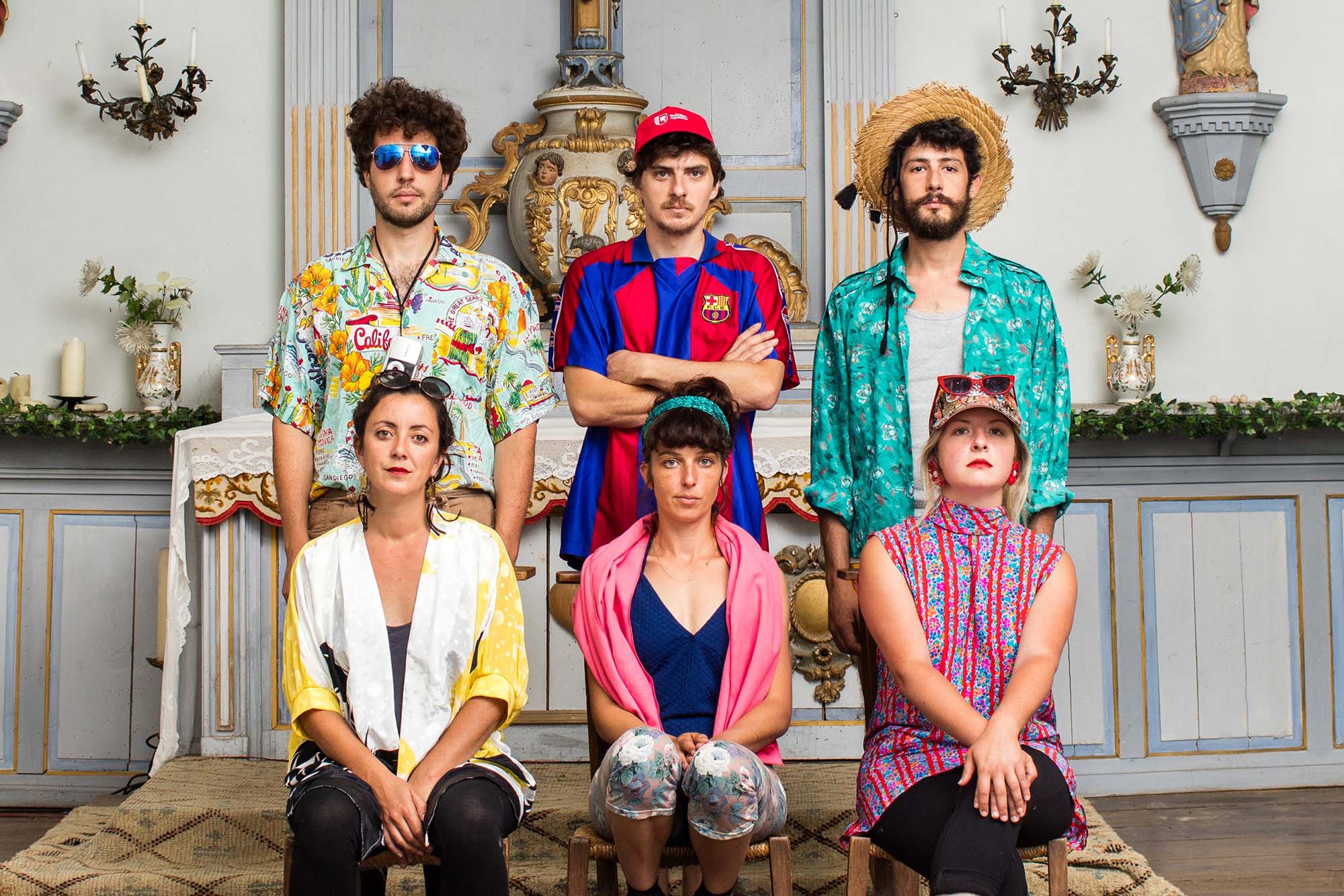 "It's not [typical] European music—it's a Mediterranean, folkloric sound," Abe says of southwest France's San Salvador. "They're searching for their roots." The group's lyrics are in Occitan, a lesser-known Romance language spoken in the south of France, Monaco, Italy, and Catalonia, and their sound marries the ancient language to the ancient sounds of the area's troubadours. A sextet of vocals and percussion, San Salvador is hard to characterize as a cappella, but they are not particularly easy to characterize as anything else. "You just want to move when you hear them," says Harris. "They have so much energy."