Music Journalist, and BU Alum, Makes Inaugural Forbes 30 Under 30 Local Boston List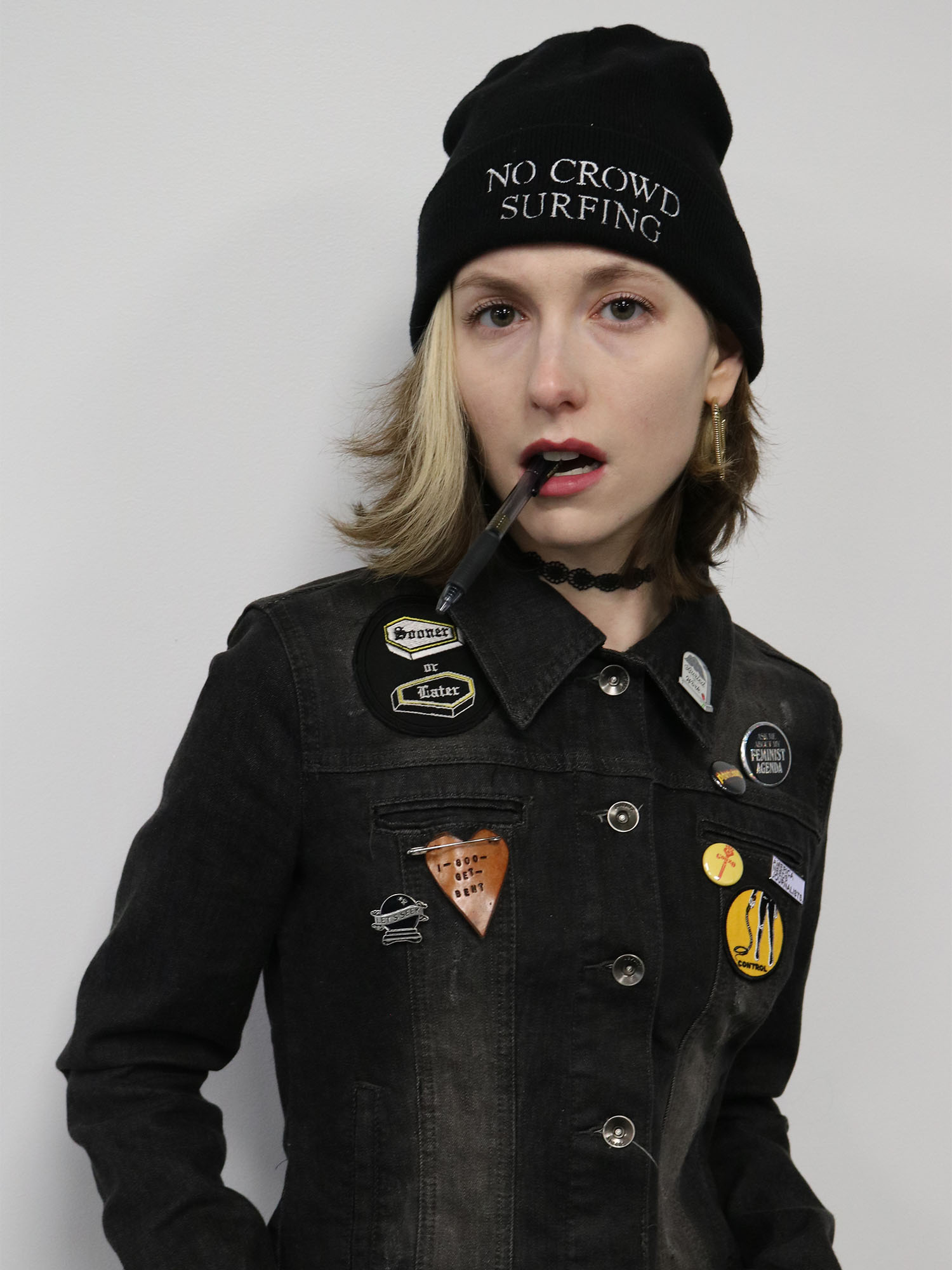 Accolades
Music Journalist, and BU Alum, Makes Inaugural Forbes 30 Under 30 Local Boston List
Victoria Wasylak cited for work covering city's music scene
Victoria Wasylak says she's only felt weak in the knees twice in her life: once when "Applause" by Lady Gaga hit the radio waves in 2013, and again when she got an Instagram direct message back in May from a reporter working on the inaugural Forbes 30 Under 30 Local Boston list.
This began a months-long process of interviews and references, culminating in Wasylak's inclusion on the Forbes list featuring young local entrepreneurs who "are changing how we interact with our healthcare, diversifying who writes the investment checks, and integrating AI across multiple industries," according to its website. Wasylak (COM'17) is the Boston music editor for Vanyaland, a Boston-based online cultural magazine, where she covers the local music scene. She says that she couldn't believe it when she found out she'd made the cut.
"When you think through the lens of Forbes, you think of career and success: business and lawyers and doctors and people in tech and medical fields," she says. "You don't think of writers, you don't think of journalists, and you especially do not think of a music journalist. I'm just so grateful they did pick someone in the arts."
Wasylak says there's no typical day-in-the-life of a music journalist: one day, she can be sandwiched in the press box at TD Garden, reviewing a major headliner and the next conducting a one-on-one interview with a promising new artist you've likely never heard of. Or she could be writing about how the loss of mid-sized venues has contributed to Boston bands struggling to break through. She says versatility and willingness to branch out is key.
"I'll say that my main passion is just covering and amplifying music from Boston," she says. "I love going and reviewing a big show at the Garden, and I always want to do that. But if I don't do that, someone else will. Whereas, I would like to think I am entrenched in the scene enough that if I don't write about certain artists for this album release, nobody else will."
She began covering the music industry as a journalism major at BU, where she was music editor of BU's student-produced lifestyle magazine The Buzz. She also hosted her own rock and roll radio show on WTBU. "I feel like my classes made me a good journalist, but my extracurriculars made me a good music journalist," Wasylak says. "Those were things I sought out myself, and I put a lot of time into both of them."
Her hard work paid off. Besides joining Vanyaland after graduating, she's written episodes of the popular podcast DISGRACELAND, produced by Double Elvis, which bills itself as an audio-first, creator-led studio and production company that explores life through the lens of music. In fact, the episode she wrote about Taylor Swift is one of the podcast's most downloaded. She's also city editor at BOStoday, a daily newsletter featuring local events and news.
And while not yet 30, Wasylak has already been named Music Journalist of the Year three times at the Boston Music Awards, making her the category's most awarded writer. She's nominated again this year (winners will be announced in December).
To top it all off, the music journalist is also a professional member of the Recording Academy (the group that selects each year's Grammy Award nominees) and is assistant chair of the Boston chapter of Women in Music, a nonprofit dedicated to advancing women in the music industry.
But awards aside, what's most important to Wasylak is the chance to highlight the work of deserving local artists. "I'm very cognizant of the platform that I have, and I think of it as a way to pass the microphone to the artist to talk about their experience with whatever sociopolitical issue that might be," she says. "I think of it as: I set the bowling pins up. I introduce the issue. And then they are the ones who get to knock the pins over with their music and the quotes that they share with me."
Wasylak has also created Pitch Like a Pro: Grab the Attention of Music Journalists, a workshop teaching tricks of the music journalism trade to artists and their teams, sharing strategies for pitching, writing promotional content, and interviewing. "You really need to—and I hate to phrase it this way—sell yourself," she says. "You have to show the journalist why their readers will care. I emphasize that at the end of the day, you don't have to impress me. You have to give me something that my readers will want to hear because I work for them, not for you."
Her advice to younger students and graduates? Raise your hand. Cover that obscure show or topic, because speaking up will get you noticed. Write anything and everything. And remember that at one point, everyone sucked at what they do. To Wasylak, it's about pushing through, "working out the kinks," and staying true to yourself.
She says that among the artists who have most inspired her is Lady Gaga, who she admires for her fearless artistry and personal generosity with both her fans and her crew.
She recalls an incident in 2017, when Gaga was playing two nights at Fenway Park. Wasylak and her Vanyaland editor had the idea of writing a "half serious, half fun" article about what the Oscar- and Grammy-winning musician would be doing in Boston between shows, guessing correctly that she would be at an after-hours show at House of Blues Boston. Brian Newman, her trumpet player, was starring there, and tickets to Gaga's show were also being honored for Newman's. Wasylak knew they had worked closely together and made the educated guess that Lady Gaga would be there.
She was right. Seated up there in the mezzanine was the queen of avant garde pop herself. Wasylak heard two attendees talking about the article saying Gaga would be there and realizing it was her story they were talking about.
Wasylak has traveled a long way from her undergrad years when she landed her first press ticket (for a show by New Zealand indie electronic band The Naked and Famous). She's since written more than 1,500 articles, but her goals remain the same.
"Art is how people relate to each other, but sometimes it needs a little explanation or a little more context to really get it home for people," she says. "And I always want to facilitate that."