We Have Your Friday Night Plans! How about Two Free Tickets to Ant-Man and the Wasp: Quantumania?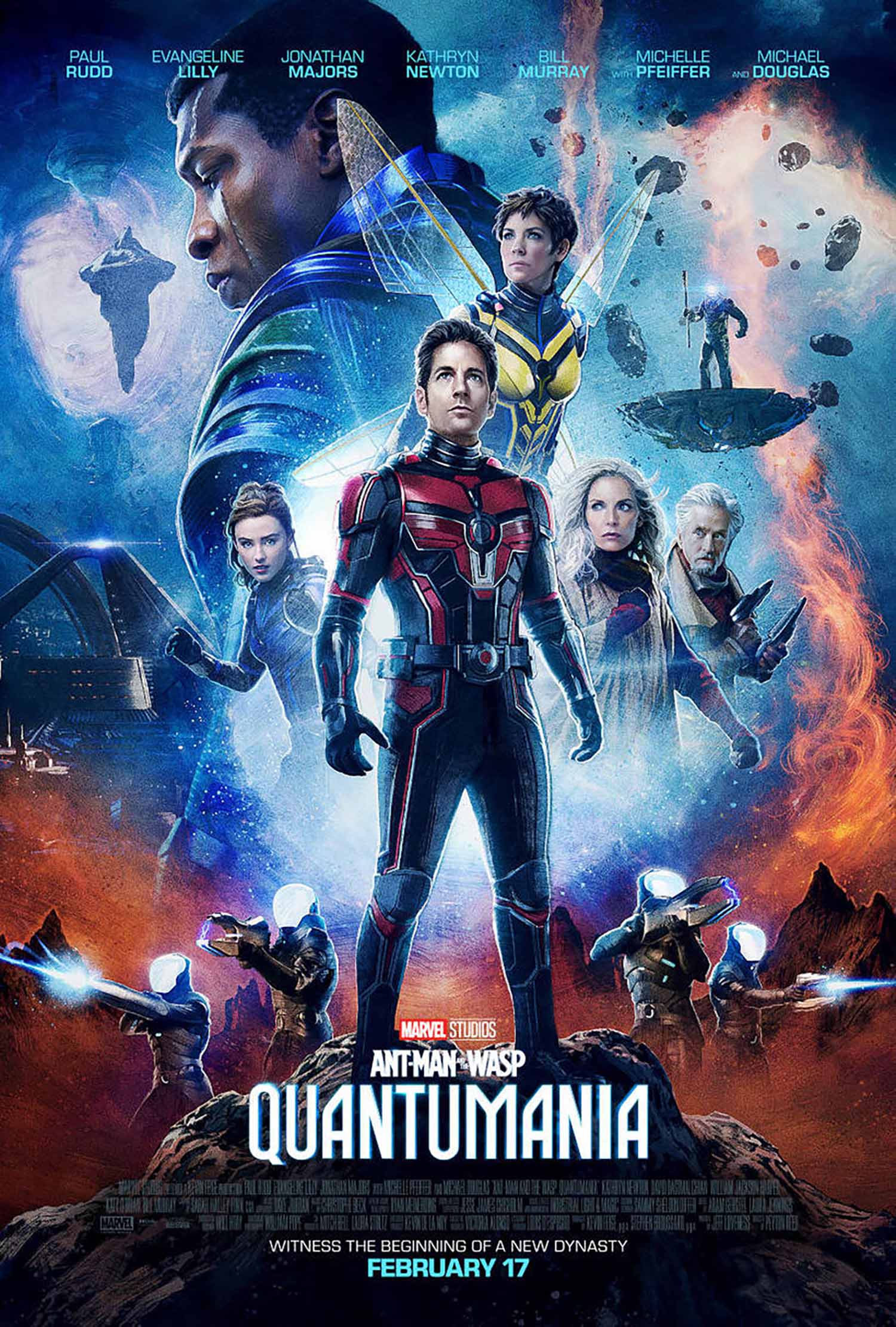 Film
Who Is the Lucky Winner of Free Ant-Man and the Wasp: Quantumania Tickets?
Going to the movie tonight is…
Ant-Man and the Wasp: Quantumania kicks off Phase Five of the Marvel Cinematic Universe tonight. This morning, BU Today announced a movie trivia quiz about all things Ant-Man. Anyone who correctly answered all of the quiz questions was entered into a drawing for two free tickets to a showing of the new movie tonight at AMC Boston Common 19.
Without further ado, the winner of the tickets—and BU's certified number 1 Ant-Man fan—is Leah McFarlane (COM'25). We'll send details by email and phone. Congratulations and enjoy the movie.
Find the correct answers to the quiz below. And if you didn't win this round, don't fret. BU Today will be back with more movie trivia in the future.
Ant-Man is the second Marvel trilogy with the same director for all three, Peyton Reed. What other Marvel franchise has the same director?

Spider-Man (Jon Watts)
Ant-Man is an ex-con-turned-Avenger. In the first film, why was Scott Lang in jail?

Burglary
What ice cream franchise did Ant-Man work at in a previous film?

Baskin-Robbins
Which character was recast from the previous two Ant-Man movies?

Cassie Lang, who was originally played by Abby Ryder Fortson.
In Captain America: Civil War, which side does Ant-Man fight on?

Captain America's side
In a tear-jerking moment, Ant-Man's right-hand ant and trusty steed was killed in the original movie. What was his name?

Ant-Thony
Michelle Pfeiffer is not new to comic book movies. What was her first role in a comic book adaptation?

Catwoman in Batman Returns (1992)
Jonathan Majors, who's being critically acclaimed for his portrayal of Kang the Conqueror, has a busy 2023 ahead, with another potential blockbuster slated for release later this year, ironically, a third movie in a trilogy. What is the film's title?

Creed III
Bored during his house arrest, what trick does Lang learn in Ant-Man and the Wasp to keep himself busy?

Close-up magic
 Where is Lang trapped at the end of Ant-Man and the Wasp as a result of Thanos' snap?

The Quantum Realm
Check out the trailer for Ant-Man and the Wasp: Quantumania here.