Alum Remembers Navigating BU at the Time of the Boston Strangler: "A Magical and Frightening Time All at Once"
Susan Capalbo McIntyre (SAR'66) says any knock on the door prompted fear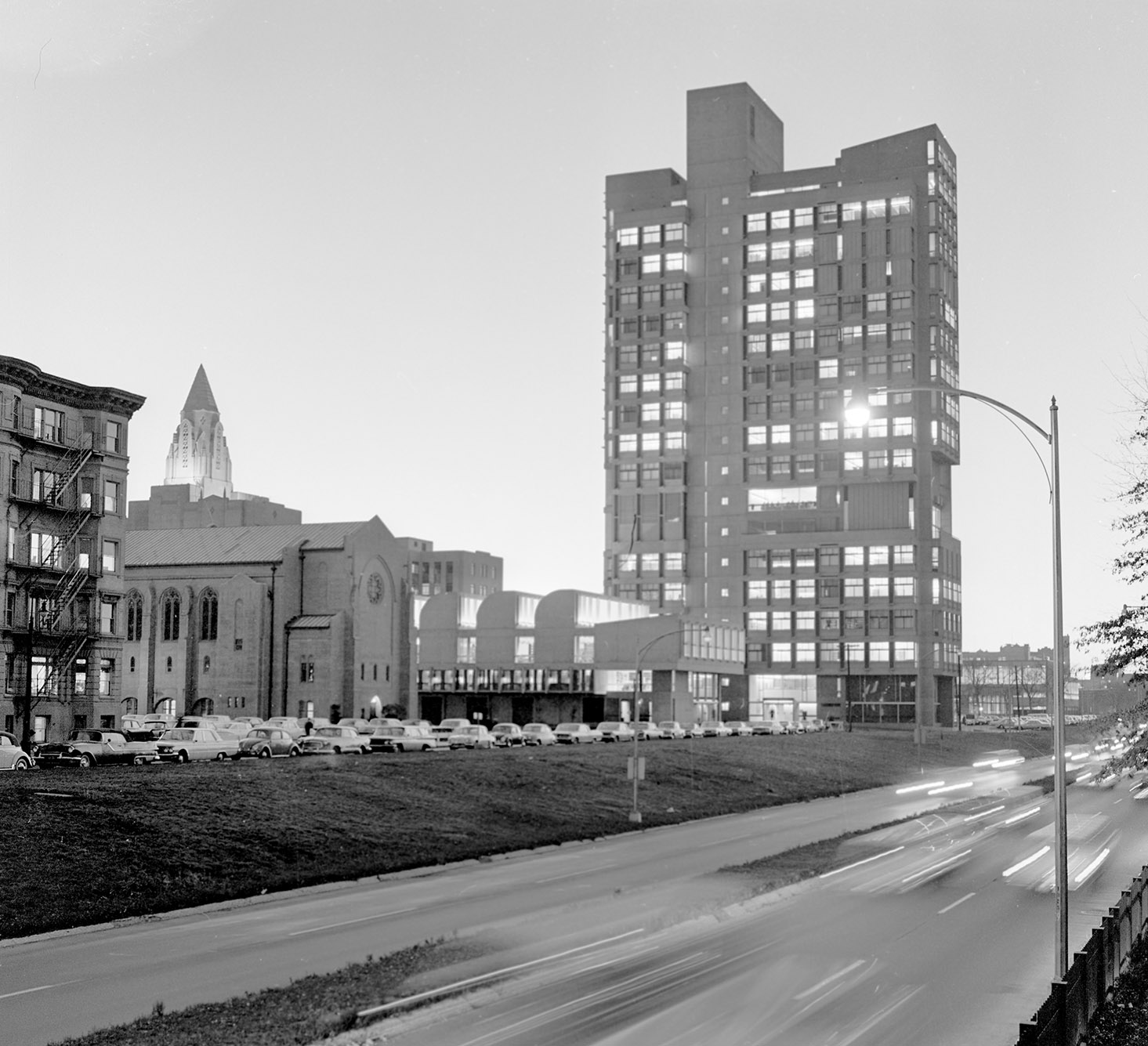 Boston
Alum Remembers Navigating BU at the Time of the Boston Strangler: "A Magical and Frightening Time All at Once"
Susan Capalbo McIntyre (Sargent'66) says any knock on the door prompted fear
Between 1962 and 1964, the Boston Strangler murdered 13 single women and left behind a legacy of terror. For Susan Capalbo McIntyre (Sargent'66), who came to BU from a small town, attending the University during that time was both magical and frightening.
McIntyre was one of countless women who took daily precautions, both on campus and throughout Greater Boston, to protect themselves against attack from the Boston Strangler. She is one of several BU connections to the Boston Strangler case, the subject of a movie that recently began streaming on Hulu. Journalist and author Casey Sherman (COM'93), whose aunt was the last of the Strangler's attributed victims, published a book about the case in 2003, A Rose for Mary: The Hunt for the Real Boston Strangler. One of the murdered women was 23-year-old Beverly Samans, a BU graduate student in music at the time. And one of the two newspaper reporters who broke the story was Loretta McLaughlin (COM'49), who is the focus of the Hulu movie.
After graduation, McIntyre became a healthcare professional and a humanitarian diplomat working for the US government in war-ravaged places like Kosovo and Afghanistan. In 2021, she published Outside Heaven: An Afghanistan Experience, a book about her work helping Afghan civilians.
Her experiences bring to mind something the late Fred Rogers once said: "When I was a boy and I would see scary things in the news, my mother would say to me, 'Look for the helpers. You will always find people who are helping.'" McIntyre may have experienced fear at BU (read on), but she graduated to become one of those "people who are helping."
Q
&

A
with Susan Capalbo McIntyre
Bostonia:
What was your life like before you came to BU?
McIntyre: I was living in a really small town in Rhode Island. Coming up to Boston in September of 1962 was my first time visiting and living in a big city. During freshman year, I was overwhelmed by all the hustle and the bustle around me. I told myself, "Let's limit where you go and what you do to just Kenmore Square and Commonwealth Avenue."
Bostonia:
What were you studying?
McIntyre: I was studying to be a physical therapist, and was going to Sargent College, which at that time was at the end of the BU campus, just past the School of Law. I was living in a dorm in Kenmore Square that's since been converted into condos, so I did a lot of walking back then.
Bostonia:
When did you first hear about the Boston Strangler?
McIntyre: The murders were making national news. I arrived at BU near the beginning of the murder spree. I wasn't paying that much attention to the news then, because I was 17 and focusing on learning where my classes were, meeting new people, all those kinds of things that any freshman focuses on.

I think it was near the end of my freshman year, or maybe the beginning of my sophomore year, when I began hearing about the murders on the news and reading about them.

I was living in this huge dormitory in Kenmore Square, and there was one TV down in the basement, where we'd all watch the news. When I learned about the Boston Strangler murders on the news around that time, I thought to myself, "Wow, be aware of this and be careful." What we learned was scary. The murderer would just knock on apartment doors and somehow be let in, then murdered the women.
Bostonia:
Did you fear for your own safety?
I remember thinking, well, those are apartments where the murders are happening and I live in this big dormitory in Kenmore Square with a couple hundred girls. You had to walk in the front door and sign in at the desk and nobody could come upstairs. I was on the sixth floor. I kept thinking to myself, we're fine here, we're fine here. I'd walk back and forth on Commonwealth Avenue for classes and activities, but always during daylight.
Bostonia:
You later moved to an off-campus apartment. What was that like?
It was much different. I had a roommate, but we didn't have the protection of the dormitory anymore. That's when my roommate and I agreed that we wouldn't open the door to anybody unless we knew who they were. You'd hear a knock and then ask, "Who's there?" Our apartment door didn't even have a peephole, so we had to yell from the other side of the door.

I remember being alone one day when I heard a knock. Without even thinking, I opened the door without asking who was there. I saw a young man standing there who said he was selling magazines. I suddenly realized what I'd done and became so scared. I told him, "No, no, I don't want anything," and I quickly shut the door. I told myself, "If he tries to push his way in, I'm ready to fight."

My roommate and I had made friends with a couple of law students down the hall. I'd previously told them, "If you ever hear screaming down the hall, I'm expecting you to come on over and help." I remember thinking, after I'd shut the door on the magazine seller, that if he tries to push in, I'll scream as loud as I can and wait for help. Fortunately, he didn't try.
---

In Boston, my friends and I used to carry knitting needles with us for protection and would discuss using lit cigarettes to fight off an attacker.

---
Bostonia:
Was there always fear when you heard a knock?
There always was, yes. I would say, "Who's there?" If I didn't hear a name, I'd say, "Go away. We don't want anything!" That experience made me realize that the city could be a dangerous place. I'd come from a small town where everybody knew everybody else, and everybody knew whose daughter I was. I never once felt at risk in my hometown. In Boston, my friends and I used to carry knitting needles with us for protection and would discuss using lit cigarettes to fight off an attacker.
Bostonia:
How did that frightening time impact your overall experience at BU?
It was a magical and frightening time all at once. It opened my eyes to the fact that there's danger in the world and you need to be careful. I don't think I'd ever before thought about there being evil people in this world.

But the fear didn't overwhelm me, and it certainly didn't paralyze me. Those years were still magical, coming to Boston at age 17 and living on my own. A whole new world opened up to me: the Boston Symphony, the huge department stores, all the fellow students and friends I met while at BU. I'd never met people from so many different cultures, backgrounds, and nationalities, and being a part of that diversity expanded who I was. The fear was the only blight on all that magic.