BU's Adil Najam to Become New President of World Wildlife Fund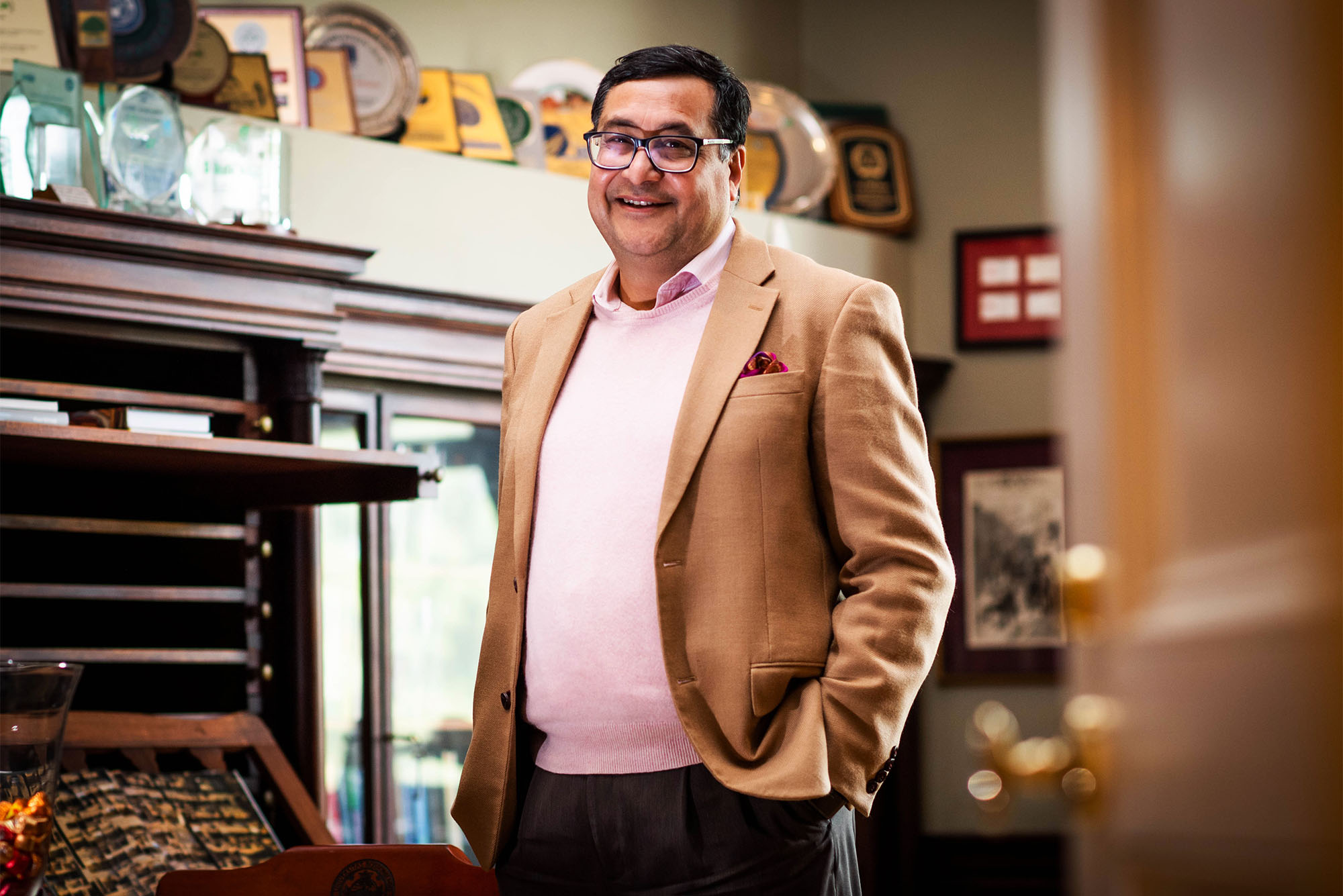 University News
BU's Adil Najam to Become New President of WWF International
Pardee dean emeritus and professor will continue his academic duties while serving conservation organization
The World Wildlife Fund for Nature (popularly known as WWF) has nearly six million members and is working on conservation projects in nearly 100 countries. On March 27, the organization coordinated its annual Earth Hour, with 400,000 people devoting an hour of time to an environmentally friendly activity. Landmarks from the Sydney Opera House to the United Nations in New York turned off their lights in solidarity. The WWF's reach is broad and its investment in protecting the natural resources and biodiversity of the planet is immense, totaling almost $1 billion annually. And starting on July 1, the world's largest conservation organization will have a new leader when Adil Najam becomes president.
Najam, dean emeritus of the Frederick S. Pardee School of Global Studies and professor of international relations and earth and environment, will continue his teaching and research at BU while taking on leadership of the WWF board of trustees. He previously served as a trustee on the board from 2011–2019.
"This appointment is, of course, a great personal honor for me, but I realize that it is also a testament to the type of career that Boston University and the Pardee School have enabled for me and so many others—bringing together rigorous scholarly research, with focused policy engagement, and active participation in improving the lives of people and the state of our planet," Najam says. "This, I think, is the common link between how we work on environment and conservation here at BU and how the WWF also sees it."
Najam, who was the inaugural dean of the Pardee School (2014–22), has focused his research on global public policies related to environmental conservation, sustainability and human development, and climate change in the Global South. When he arrived at BU in 1997, he designed one of the nation's first college courses in sustainable development policy. Later, he was a lead author for the third and fourth Assessment Reports from the Intergovernmental Panel on Climate Change (IPCC).
"He is well known as a pioneering thinker and highly influential expert among global policy makers," says Neville Isdell, the outgoing WWF president ad interim. "With his return, I have no doubt that WWF will continue to benefit from his invaluable knowledge and experience."
Past presidents of WWF have included cofounder Prince Bernhard of the Netherlands; Prince Philip, Duke of Edinburgh; Ruud Lubbers, former prime minister of the Netherlands; and former minister of environment in Ecuador, Yolanda Kakabadse (Hon.'21). Najam will be eligible to serve up to two consecutive four-year terms.
"[WWF's] long-standing mission of working to heal and sustain the natural world and its life-supporting systems has become more urgent than ever," Najam says. In particular, he adds, he's excited to join the WWF community in fulfilling the organization's mission. "Creating a just, fair, and sustainable planet for all its people and for nature has always been a source of great inspiration for me."