US State Department, Pardee School Partner on Empowering Afghan Women As Taliban Curtails Schools for Women
Secretary of State Antony Blinken announces the public-private alliance as Taliban curtails female education, prohibits women from the workplace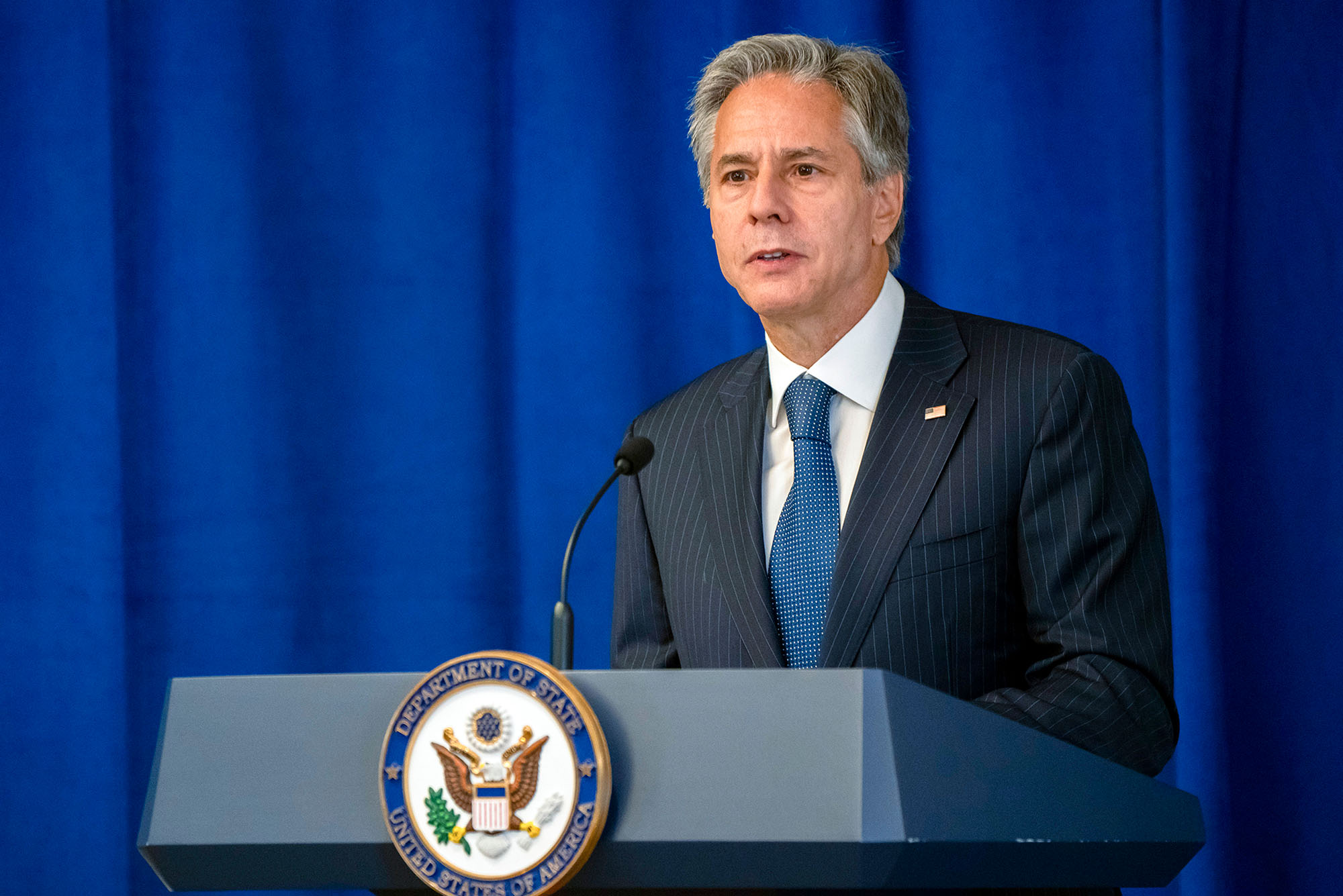 University News
US State Department Partners with Pardee School of Global Studies to Empower Afghan Women
Secretary of State Antony Blinken announces the public-private alliance as Taliban curtails female education, prohibits women from the workplace
Promoting the economic rights and well-being of Afghan women—both in Afghanistan and those who've fled abroad—is the mission of a new partnership between the US State Department and Boston University's Frederick S. Pardee School of Global Studies.
Secretary of State Antony Blinken announced the collaboration Tuesday at the United Nations in New York City, where he's attending the General Assembly's annual meeting. The initiative comes after Afghanistan's ruling Taliban reneged on promises to reopen shuttered women's high schools.
"In partnership with Boston University, we are announcing our newest initiative, the Alliance for Afghan Women's Economic Resilience," Blinken said. "This is a public-private partnership that will help improve access to education and training, expand job opportunity, support women entrepreneurs in Afghanistan as well as in other countries."
One of the Alliance's first projects, Blinken said, will be a "Million Women Mentors Initiative." Mentors from professional services network Deloitte, working with the American tech company Pod, will offer career guidance, remotely, to Afghan women and girls. "I have seen this work in other places," he said, adding that Pardee will provide the Alliance with staffing, research, and technical assistance.
Scott Taylor, the Pardee School's new dean, says the partnership reflects the expertise the global studies school offers. "This interest by State and the US government reveals that the intellectual and research interests of our outstanding faculty resonate with real-world policy challenges," he says.
"The US departure from Afghanistan was accompanied by a chaotic and dangerous exodus of Afghans—those who were able leave the country. Even those who were fortunate enough to escape Taliban rule, especially women and girls, face tremendous hardship and vulnerabilities. The Alliance for Afghan Women's Economic Resilience attempts to bring together a host of public and private stakeholders to illuminate pathways for human development."
The dean says Rachel Brulé, a Pardee assistant professor of global development policy, was the "principal architect of, and energy behind, this initiative."
"Promoting women's economic agency is not only a prerequisite for their basic welfare, but can also empower women to make investments in the collective well-being of communities across Afghanistan and globally," Brulé writes in a memorandum about the Alliance to University leaders.
The Alliance will address this crisis, "by catalyzing commitments from the private sector, civil society, and government leaders in relevant countries," such as NGOs, philanthropists, academics, and civil organizations, her memorandum says. The Alliance also will run an annual symposium of academics and public and private leaders at the University to promote Afghan women's economic security.
The goal of all these efforts, she writes, includes promoting women's entrepreneurship and workforce participation, as well as women's access to education.
---

This is an extraordinary intellectual and professional opportunity for Pardee graduate students to gain policy expertise working hand-in-hand with the US Department of State and leading Pardee faculty.

---
"I don't want to sugarcoat it—this is going to be hard," Blinken said in announcing the Alliance, which comes "at a deeply challenging time for Afghan women and girls. Since taking power, the Taliban have severely restricted women's rights in Afghanistan, turning back two decades of progress" that women built during the US war in the country. "The Taliban have denied women freedom of movement. They banned girls from secondary school classrooms. They prohibited women in the workplace, women who last year…were managing businesses, running schools." Those who've fled the country "face extraordinary challenges in rebuilding their lives in new countries.
"The repression of these rights in Afghanistan is not only setting back women, but all Afghans.… When women are cut out of the workforce, society loses talent. It loses productivity from half of its population."
"The Alliance builds on proven models," confronting these obstacles, Blinken said, "something we've had experience with in other places."
In addition to the annual symposium, BU and Pardee will advise the Alliance and help design scholarly randomized control trials of solutions to problems facing women.
"BU's Pardee School," Brulé writes, "its faculty, and its students will have the unique opportunity of playing a leading role in a high-visibility public-private partnership to advance economic gender equality in one of the world's most challenging countries for women: Afghanistan. This is an extraordinary intellectual and professional opportunity for Pardee graduate students to gain policy expertise working hand-in-hand with the US Department of State and leading Pardee faculty."