Supreme Court Overturns New York's Concealed Carry Gun Law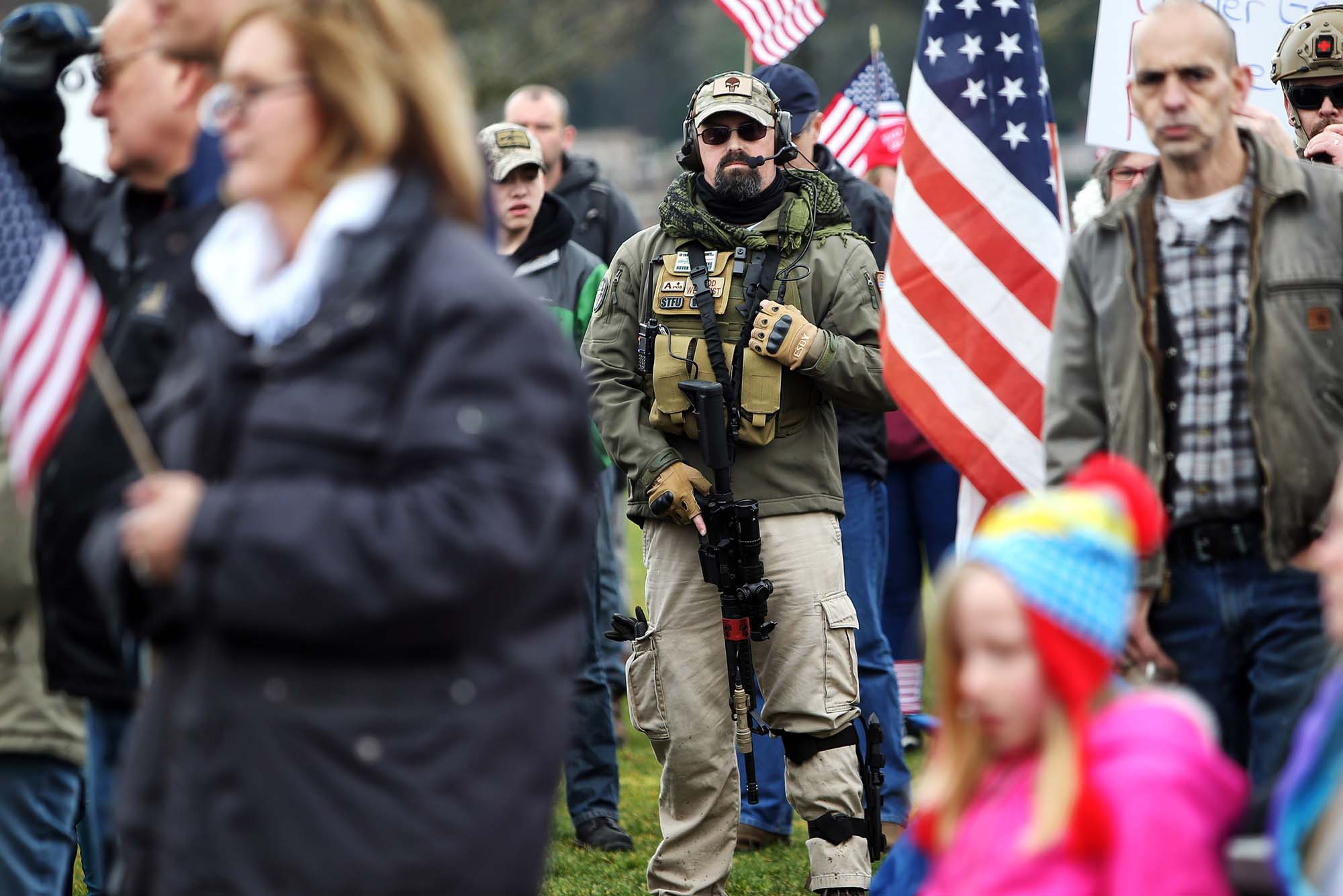 SCOTUS
Supreme Court Overturns New York's Concealed Carry Gun Law
School of Law's Cody Jacobs says decision reflects Court's ideological goal to "get rid of firearms regulation"
"They're just getting started," BU's Cody Jacobs says after the Supreme Court's overturning on Thursday of New York State's restrictions on the carrying of concealed handguns. Jacobs, a School of Law lecturer specializing in the Second Amendment and gun policy, predicts that the high court will make roadkill of other gun safety measures.
The SCOTUS decision threw out New York's requirement that applicants show "proper cause" for obtaining a concealed-carry permit. Justice Clarence Thomas' 6-3 majority opinion says the requirement unconstitutionally interferes with the right to self-defense in public. While concealed firearms may be banned in "sensitive" places like voting sites and courthouses, he writes, "expanding the category of 'sensitive places' simply to all places of public congregation that are not isolated from law enforcement defines the category of 'sensitive places' far too broadly."
A half dozen states, including Massachusetts, have restrictions similar to New York's, while 25 allow concealed-carry. We asked Jacobs to analyze the ruling's reasoning and implications.
BU Today:
What do you think of the majority's legal reasoning?
Cody Jacobs: I think it's reasoning we shouldn't be surprised by at all. If you've read any of the previous decisions that they've made, they have a very absolutist view of the Second Amendment, that it provides robust protection for gun rights and very little room for regulation. The reasoning puts into place a historical approach that only allows types of regulation that are consistent with, in their view, what existed at the founding of the country. They talk in the decision [about] analogical reasoning—how can you draw an analogy between the types of arms that were protected then and the types of arms that exist now, and analogies between the regulations then and what regulations could exist now. That leaves them a ton of flexibility to pursue their ideological goal, to get rid of firearms regulation.
BU Today:
Is there solid justification for that absolutist view, in your opinion?
Cody Jacobs: I certainly disagree with it. I think it's results-oriented, the way that they look at history. As has been said in another context, it's kind of looking at a crowd and picking out your friends. I think it was Justice Scalia who said it about legislative history, but the same can be applied [here]. The historical record is complicated; it's not as clear-cut as they're saying. They have a result that they want to reach, and they're constructing a story from historical sources to reach that result.
It glosses over a lot of what's gone on with gun regulation. They mention over and over that New York's concealed-carry law is an outlier, that there are only six states that apply this law besides New York. That's correct, but it's misleading, because it's only in the last 20 or 30 years that the National Rifle Association (NRA) has gotten so many states to loosen up concealed-carry laws. It used to be that laws like New York's were not only more commonplace, but were some of the looser laws. If you go back to the '70s or '80s, many states did not allow you to publicly carry at all.
BU Today:
What does this portend for Massachusetts and the other states with similar restrictions?
They don't have to formally repeal them, but they're done. They're unconstitutional, and that aspect of it is nonenforceable. A court would strike it down based on this decision. In fact, the Supreme Court in this decision specifically called out the Massachusetts law as one that is functionally identical to New York's, so there's no wiggle room there. I expect that in Massachusetts and all these states, you're going to see a flood of applications from people who want to carry a gun in public.
BU Today:
How effective were New York's concealed-carry restrictions at keeping guns from those who shouldn't have them?
Studies, most of them, show a modest reduction in overall crime in places that have stricter concealed-carry laws. But I don't think concealed-carry laws are so much about keeping guns out of the wrong hands as they are about keeping people from having guns in more situations where they're likely to be misused. In states with loose concealed-carry regimes, you see a lot of accidental shootings in public. You also see a lot of shootings in spur-of-the-moment disputes. There was a famous case with a former football player who was shot during a road-rage dispute in Louisiana. There was a case, very near where I grew up in Florida, where someone was texting in a movie theater, and somebody with a concealed-carry shot the guy and killed him.

Laws like these are integral to having a more free society, where people aren't afraid of being shot over a ridiculous dispute. People getting concealed-carry permits believe that they're using them for "self-defense," but they get to decide when they want to defend themselves with deadly force. This has a racial component as well. George Zimmerman was legally carrying a firearm under Florida's regime when he shot Trayvon Martin.
BU Today:
What does the ruling mean for the threat of gun violence in America?
The argument for concealed carry is always about a good-guy-with-a-gun: let good people have guns, bad ones not. The problem is that there's no such thing as good guys and bad guys—there's just people. And if someone has the ability to kill someone, and they're walking around with that ability every day in public, they can go from being a good guy to being a bad guy in a second. The guy I mentioned who shot someone in a theater? He'd never been convicted of a crime in his life. He was a retired police captain and by all accounts a great guy. But that day, he got really angry, and he ended the life of someone who was in his 30s.

Striking down concealed-carry does not have an impact on mass shootings. But the reasoning of this decision is far-reaching in its implications. Assault weapons bans will be next. They're going to strike those down next. It's just a matter of time for a case to work its way up there. High-capacity magazines restrictions they'll also strike down. They just got this majority recently. This is only the beginning. Assault weapons and high-capacity magazines enable these mass shootings to happen, and those are all marked as well.