To Do Today: Space to Sea Photography Exhibition at the New England Aquarium
Head to the Harborwalk to see photos of marine life up close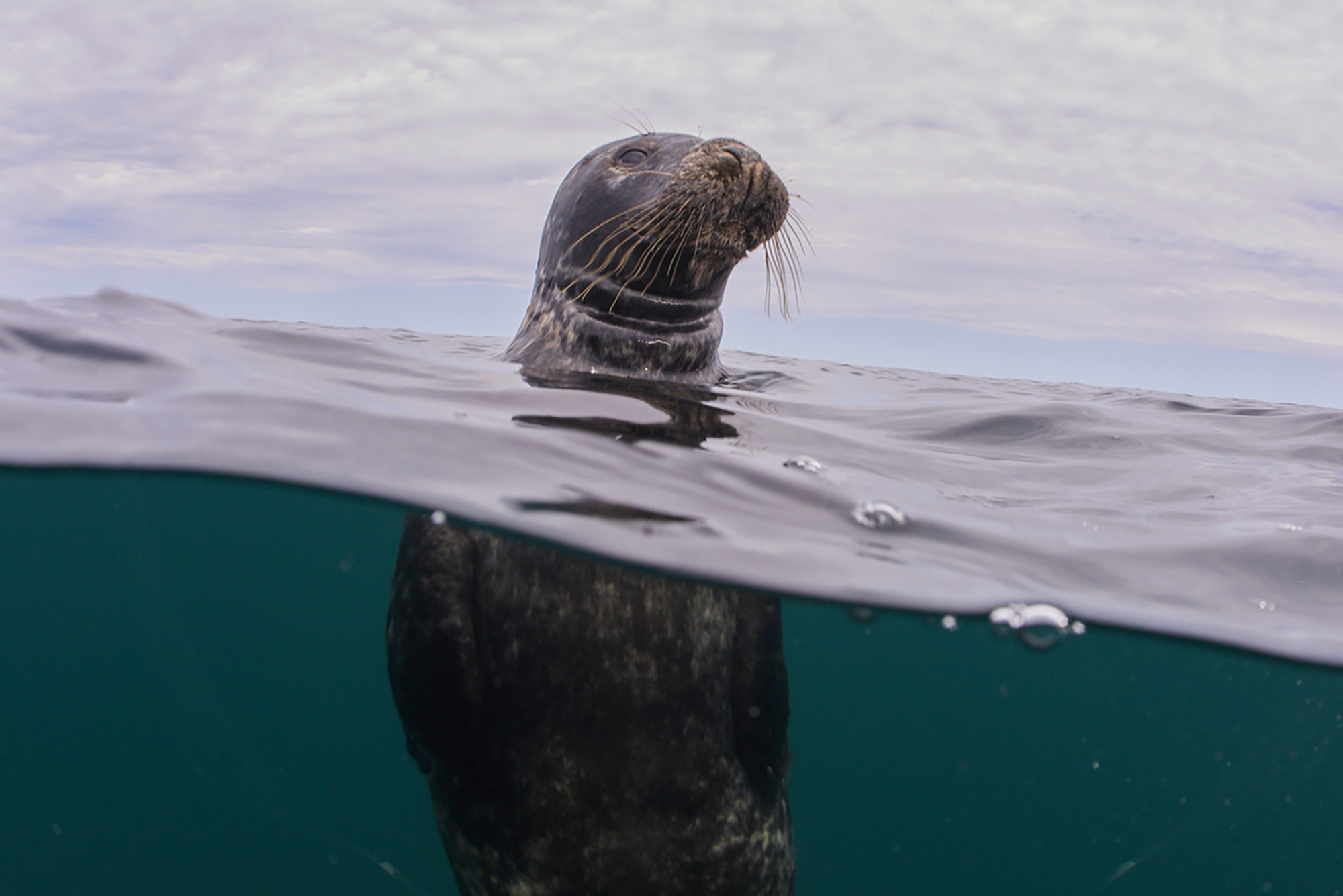 Photography
To Do Today: Space to Sea Photography Exhibition at the New England Aquarium
Head to the Harborwalk to see photos of marine life up close
What?
Space to Sea photography exhibition at the New England Aquarium.
When?
Open through November 1, 2022.
Where?
The exhibition is on the Harborwalk directly outside the New England Aquarium, One Central Wharf, Boston.
How much?
Free.
Why should I go?
Have you ever wanted to get up close and personal with delicate marine life, but without getting wet? One exhibition lets you do just that.
Spanning the north and south Harborwalk sides of the New England Aquarium, the new photography exhibition Space to Sea shows off the marvelous diversity beneath the waters of the federally protected Stellwagen Bank National Marine Sanctuary, just 25 miles off the coast of Boston. Take a look at 50 large portraits of life under the sea—from the humpback whale, one of the biggest animals in the sanctuary, to plankton, measuring just 20 microns long.
Award-winning underwater photographer Keith Ellenbogen is one of the few allowed to scuba dive in the sanctuary to capture photographs of marine life. He holds a special marine mammal photography permit from the National Oceanic and Atmospheric Administration enabling him to get in such close range.​ In this exhibition, you can see high-res details of a torpedo ray, an animal capable of using electricity to stun or kill prey, and a 3,000-pound, 17-foot-long great white shark.
If you're jonesing to see the animals featured in Ellenbogen's exhibition for yourself, you can buy a ticket to New England Aquarium, home to thousands of marine species. Find ticket information here.