As Women's Hockey Prepares for the Beanpot, Terrier Senior Captain Reflects on the Season
Kaleigh Donnelly on the team's strong showing, the end of her BU career, and what the future holds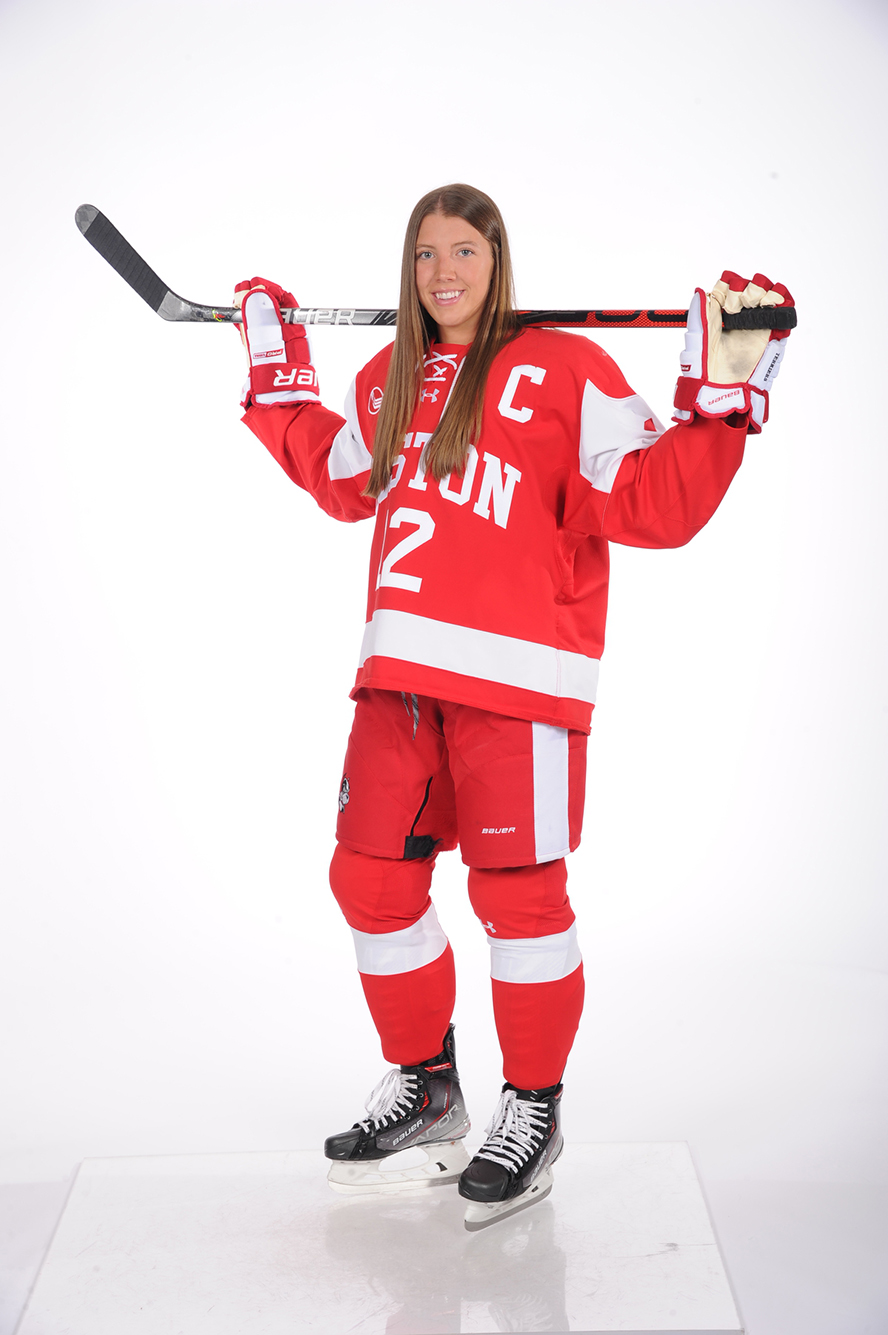 Varsity Sports
Kaleigh Donnelly on the team's strong showing, the end of her BU career, and what the future holds
Kaleigh Donnelly has seen it all in her four years with BU women's hockey, from the highs of winning the 2019 Beanpot to the lows of two first-round playoff exits. This year, the Terriers are 9-8-4 overall and 8-5-3 in conference play, consistently placing as one of the top teams in the Hockey East standings.
As team captain and one of eight seniors on the roster, Donnelly (CAS'22) has played the fifth-most games (98), recorded the third-most points (42), and tallied the most assists (36) among the current Terriers. Moving into the second half of her final BU season, she says she hopes that the best is yet to come.
BU Today spoke with Donnelly about the team's bounce-back season from a 6-6 record last year, the players who have driven their success, her BU career on the ice, and her goals for the future.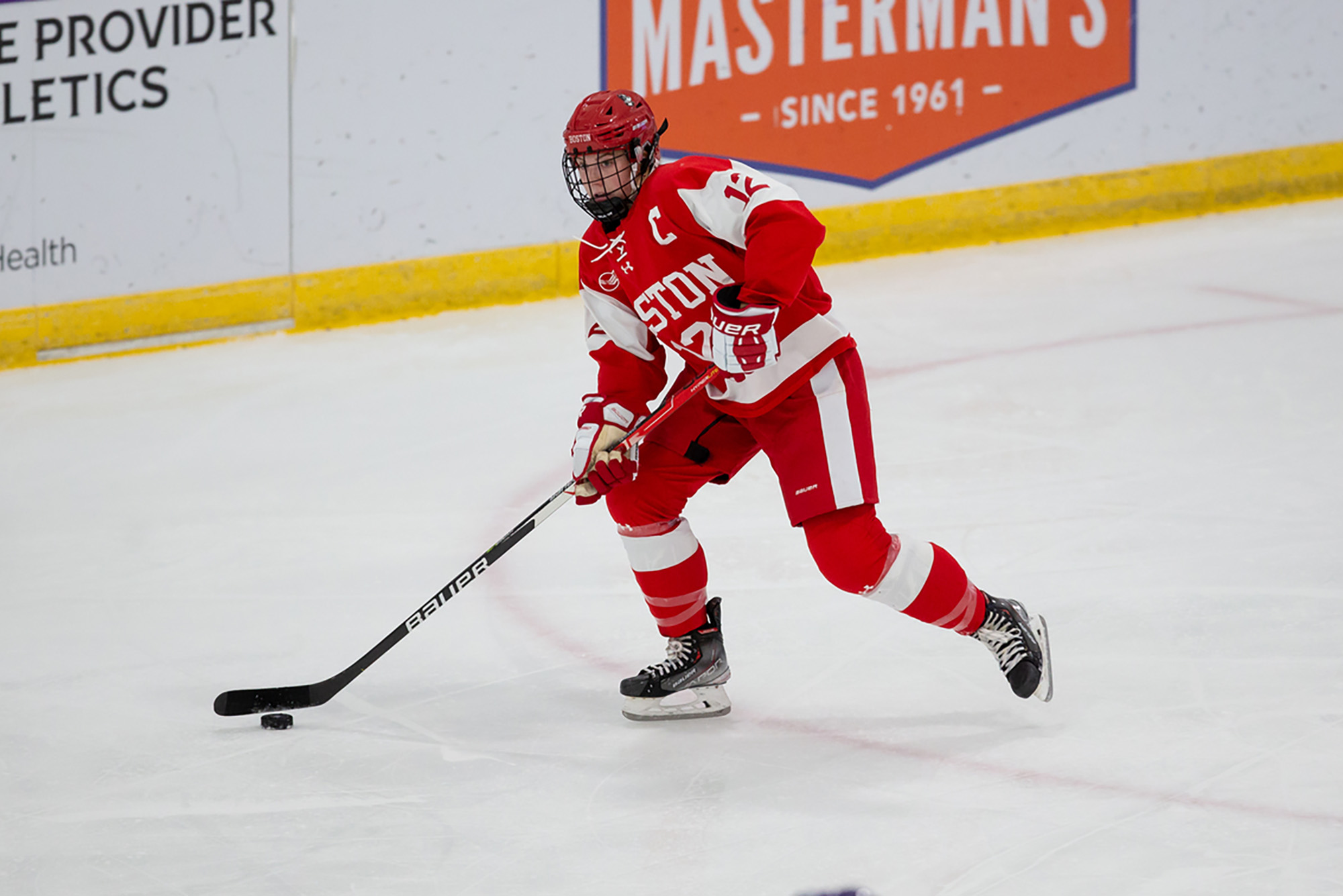 The BU women's hockey team's next game is a rematch with No. 3 Northeastern at Matthews Arena on Friday, January 21, at 4 pm. The game can be streamed on CollegeSportsLive.com and followed via @BUGameDay on Twitter. Fans can keep up with the team on GoTerriers.com and @TerrierWHockey on Twitter.